Ever since its birth, Google has bestowed the world with highest end technology through many ventures. All the services offered by Google, in one way or the other, run the whole tech world. With the introduction of Google Chrome – the web browsing experience was enhanced and redefined especially because of its simplicity, speed and customization. The last aspect can further be modified by installing some beautiful themes to customize and accentuate the beauty aspect of your Google Chrome.
In this article we have collected 25 Best Google Chrome Themes that will add a unique persona to your personal internet browser.
You may also want to checkout what we wrote about Best Windows 7 Themes and if you run Windows, you may want to check the Mountain Lion Theme for Windows 7.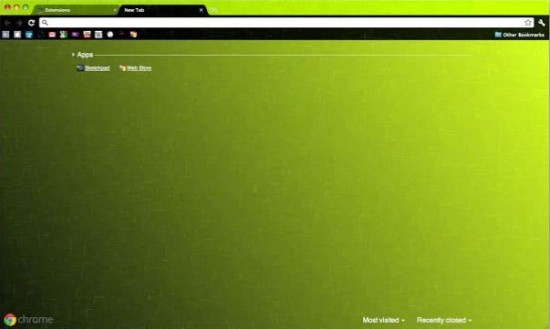 A perfect Blend of Green and Yellow with just the amount of shadows to resuscitate your Google Chrome theme.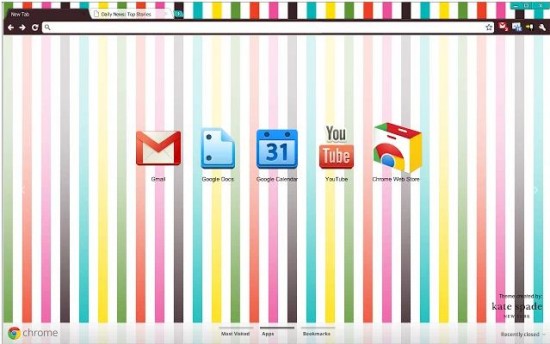 An exuberant and lively Google Chrome theme for Kate Spade fans.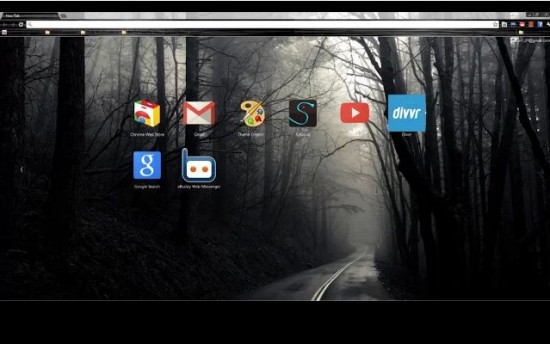 A simple but polished Chrome theme to bring out the darker side.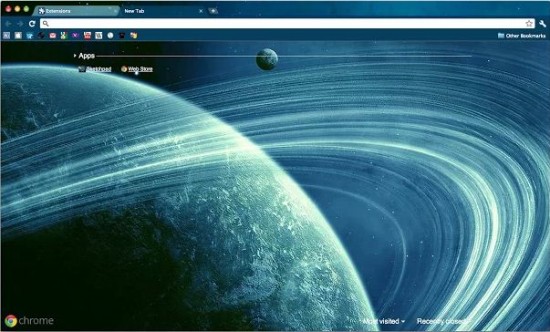 This theme with its swirling space ring around the indigo-blue planet will sure inspire and stimulate creativity.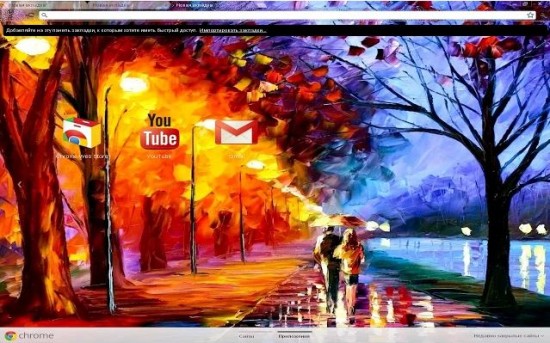 A warm theme with artistic background and simple tabs to warm up your day.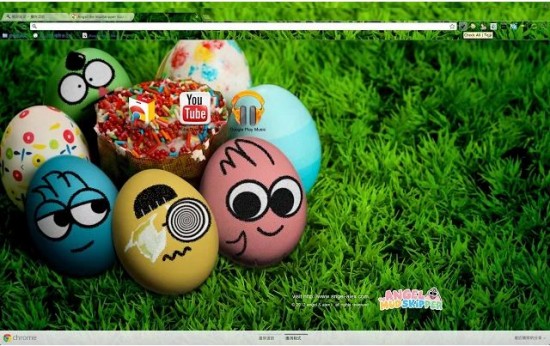 A more vivid Easter Google Chrome theme introducing cute Easter eggs with a story to tell.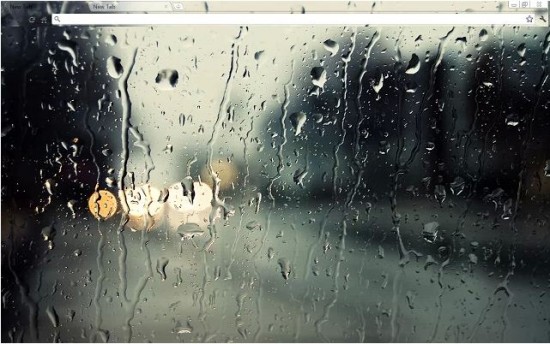 Simple Raindrop theme without Aero masquerading as your car Windshield.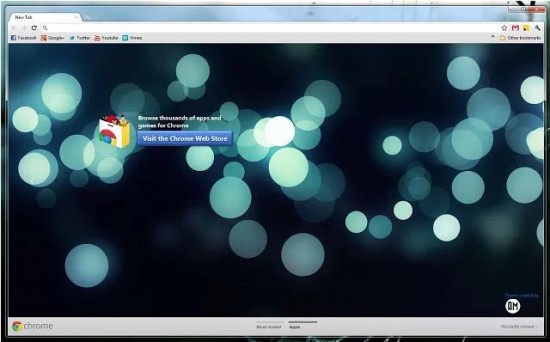 Darker theme with blue Bookeh lights for our introvert friends.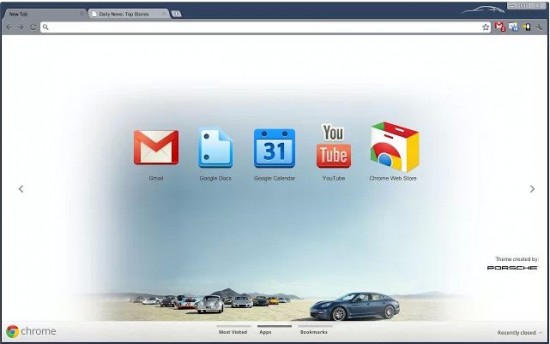 A simple but definitely one of the best Google Chrome themes to learn from Porsche's success and stay motivated.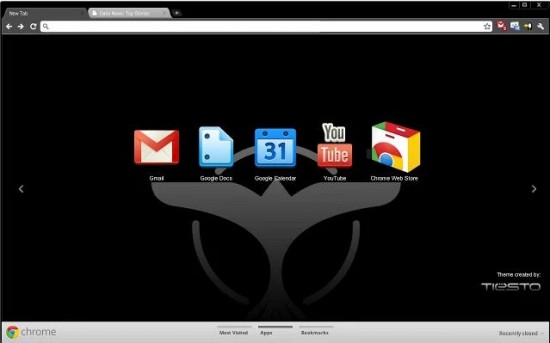 Consuming your Browser in a dark environment, this app best defines Tiesto and will do so for you if you are a fan.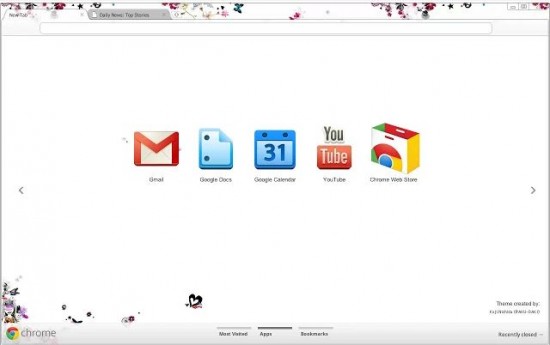 A brighter theme from art director, designer and illustrator Koji NISHIDA will bring out the innocent child within you.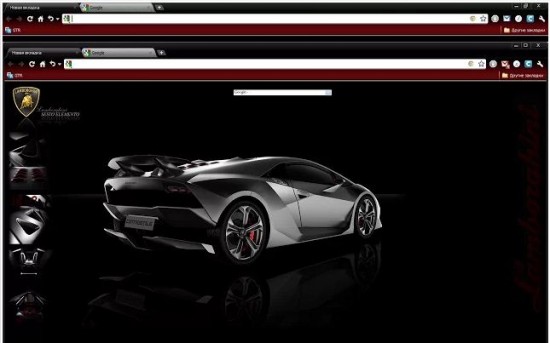 Simple, swift theme for Lambo and speed fans.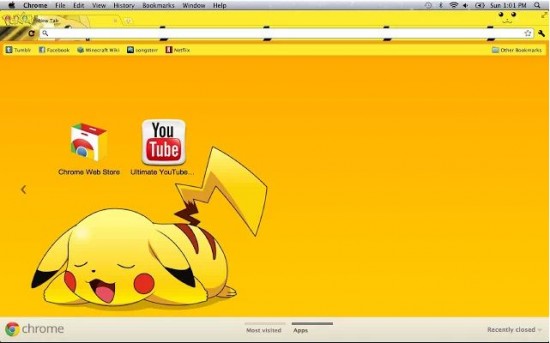 A Pokemon fan needs  no introduction about this theme so go ahead and evoke the nostalgia.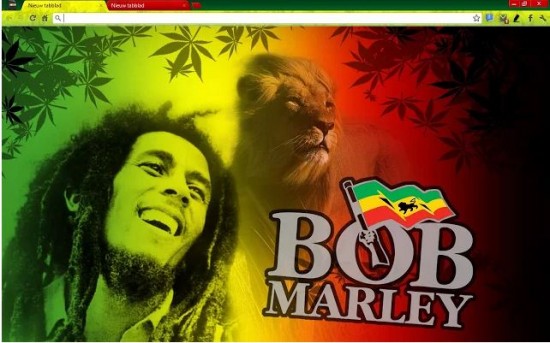 If your PC  often blares with music like 'No Women, No Cry',  'Could you be loved' then this theme is sure a treat for you with its creative colors and the star himself.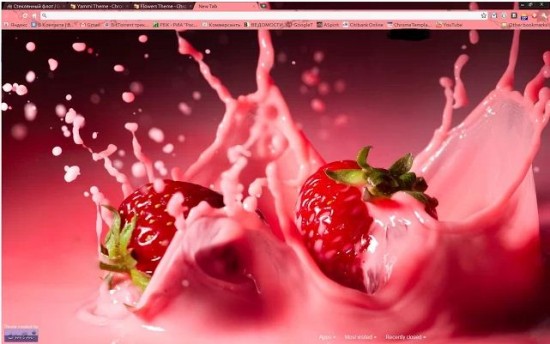 A pink polished theme with beautiful Strawberry Background to stimulate positivity as well as appetite.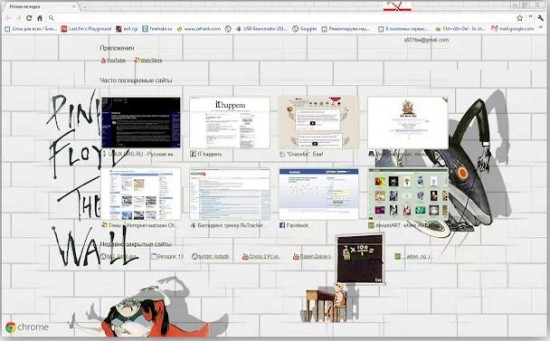 Inspired by Pink Floyd- The wall this Google Chrome theme is minimalistic but does justice to all the the Pink Floyd admirers.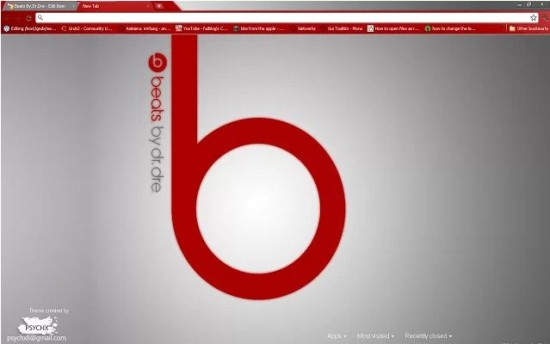 This quality, plain but prominent theme does to your eyes what Beats By Dr. Dre does to your ears. Enough Said!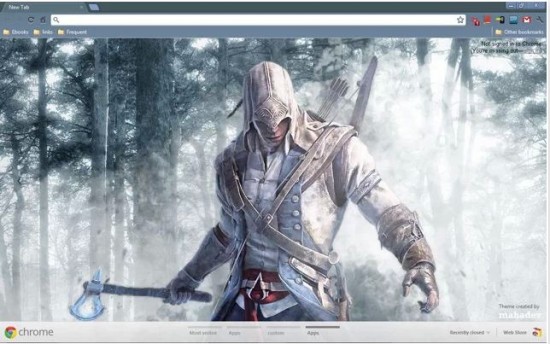 Simple and elegant theme featuring the protagonist of Assassin Creed 3. The theme has smooth edges and tabs to its advantage.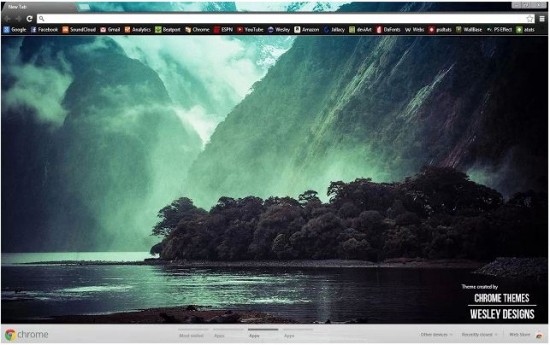 A lovely Landscape with a river between beautiful mountains will brighten your chrome and the day as well.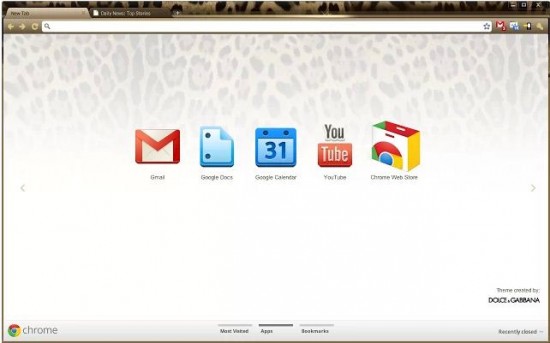 Just Like their products, this Chrome theme is all about luxury, glamour and versatility.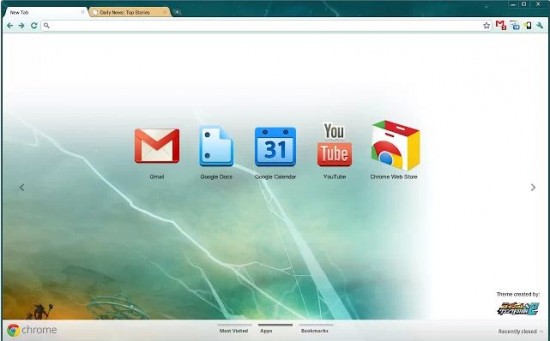 An elegant tribute to the best selling video game series Ratchet & Clank is here in the form of one of the Best Google Chrome theme to beautify your browser.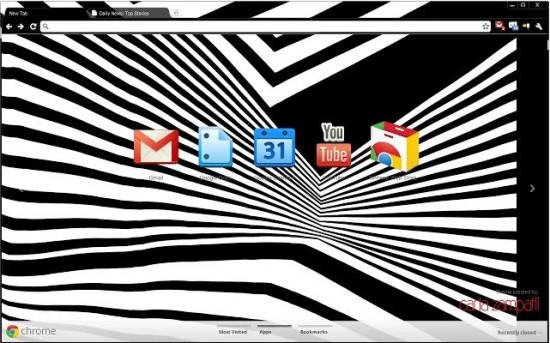 This Carla Zampatti theme signifies elegance,versatility and creativity  just like every other thing from Carla Zampatti.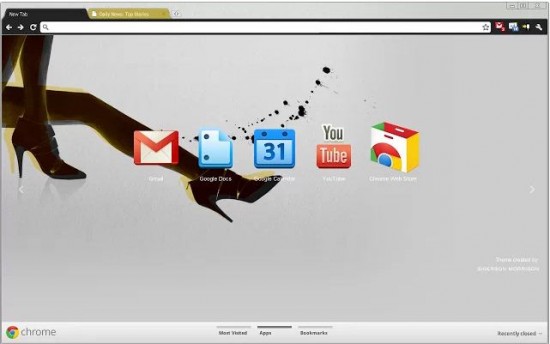 A perfect theme for chics and people who like to defy trends.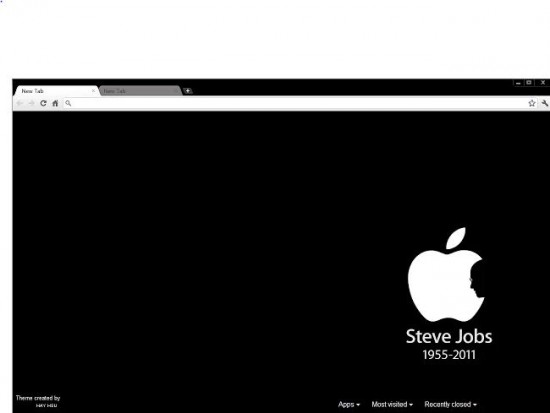 iJobs is a full black theme to show your respect and appreciation for the man behind Apple.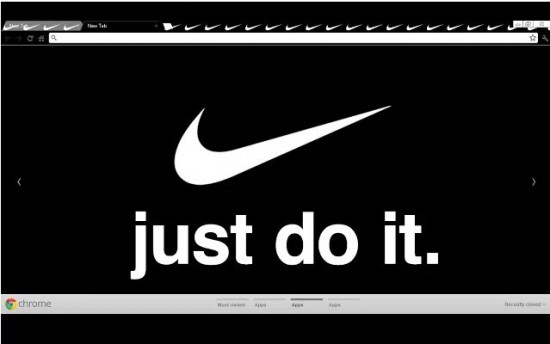 Finally, an overtly simple but intensely motivating theme for your Google Chrome with Nike logo and motivation spread all over it.