Darth Vader is the lead antagonist and protagonist of  original trilogy and  prequel trilogy respectively. The charachter is performed by different actors but originally the character was made by George Lucas. Darth Vader is also known as  Anakin Skywalker and the name Darth Vader has pushed itself out of the movies into real life and is often used as a synonym for "The powerful form of Evil" or the clandestine character. Dart Vader became so famous that people made Halloween Darth Vedar costumes, Star Wars games with Darth Vedar as the protagonist. Nevertheless, if you are searching for  darth vader wallpaper then you must be knowing about him more than me.
In this post we have collected Darth Vader wallpapers among which you will surely find many of your taste.
1. This is a black in black wallpaper with minimum contrast  describing perfectly the metaphoric meaning of the dark nature of Darth Vader.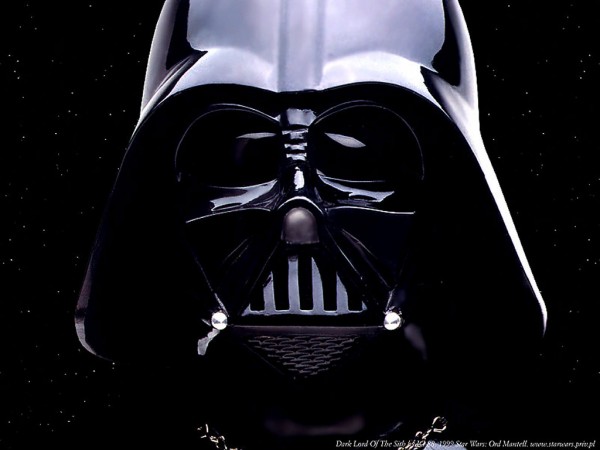 2. This is a Screen shot if  Star Wars Return of the Jedi which remind of the quote  "Picture Paints a Thousand words" as it almost narrates the whole story.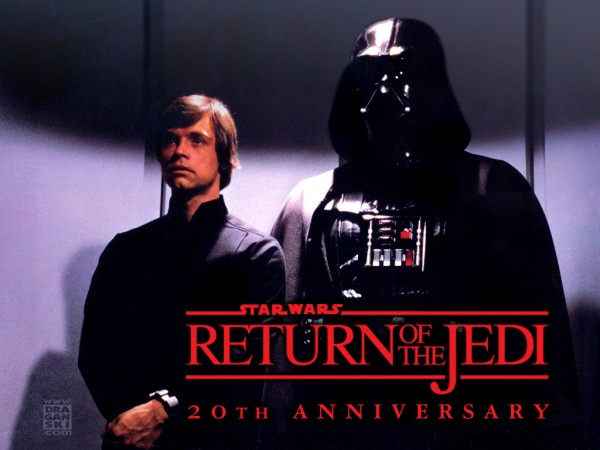 3. This wallpaper by Christian Waggnor has a lot to say through the 'enemies eyes'.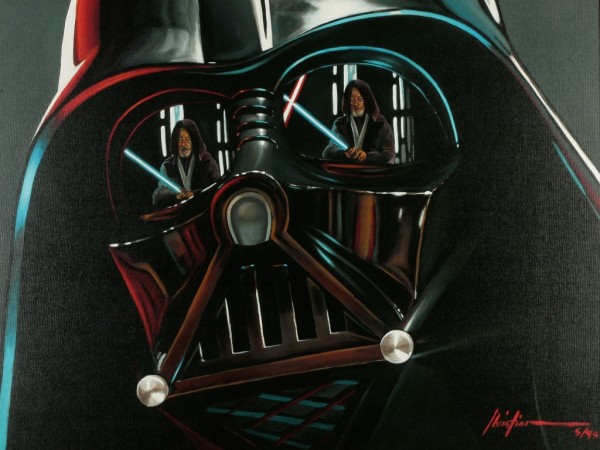 4. This one is very creative and is named Star Wars bounty hunter and features many other aliens and a human along with the main bad guy "Darth Vader"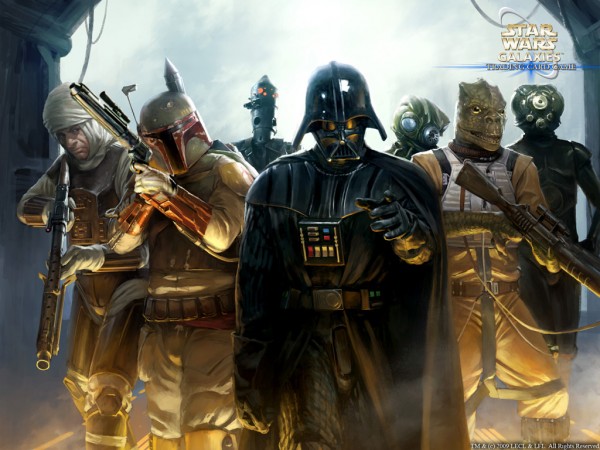 5. This one is my favorite as it eloquently symbolizes the Powerful evil character of Darth Vader. Also, the sword impresses upon the mind the idea that the Darkness Prevailed and the Darth Vader has annexed the universe with his demoniac gesture.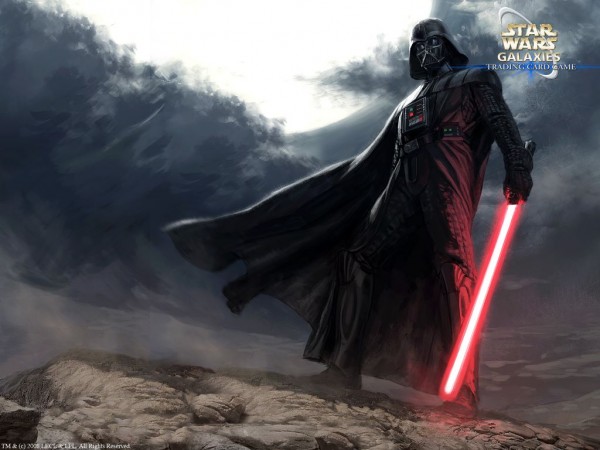 6. This wallpaper by livio27 shows the main protagonist Darth Vader along with his 'white' evil partners.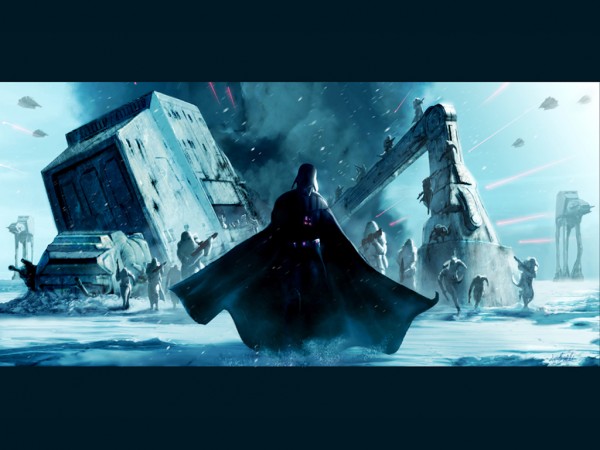 7. This is a perfect  HD soul caliber shot of Darth Vader which will help you scare the crap out of those little maggots and save your screen from fingerprints.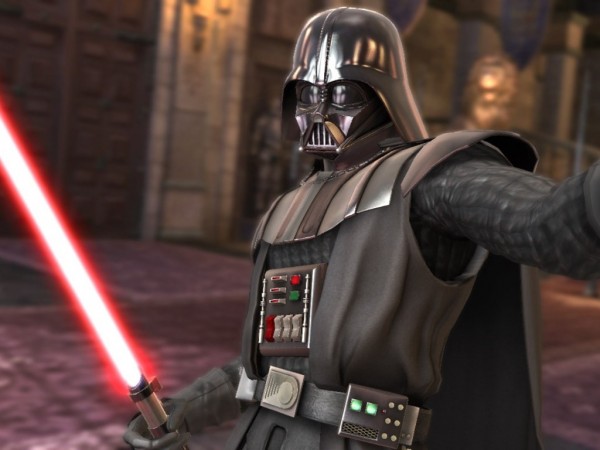 8. This wall Paper with an Apple icon located at left corner forces you to think about the significance of this wall paper and if you get the meaning then you do "Think Different".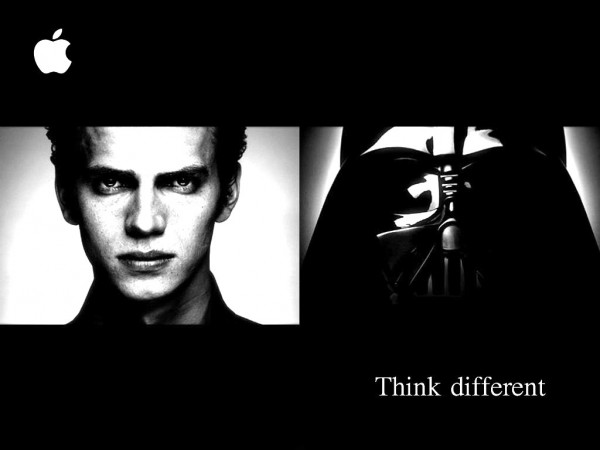 9. A perfect sketch of Darth Vader with full horror and and despicable eyes of the Powerful Evil Master.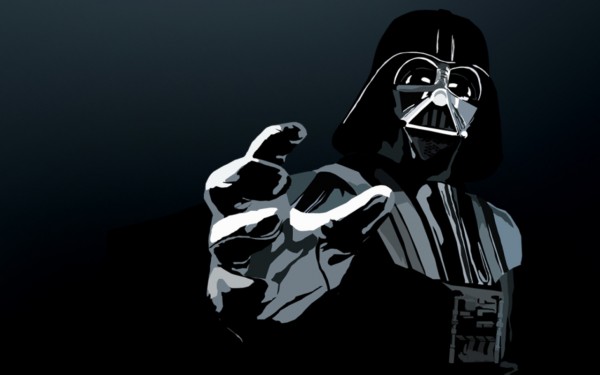 10. This last one is totally different with warm colors to and brilliant theme. The aggressive nature of this wallpaper makes it obvious to be named as 'Darth Vader Revenge'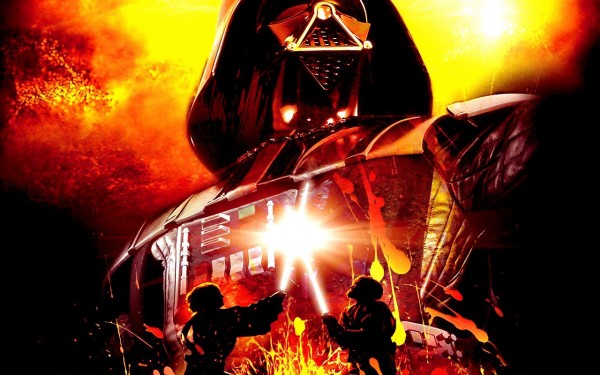 We hope that you liked these wallpapers. You also want to check our earlier list of halloween wallpapers to fancy up your desktop.