Apple iPad is the best gadget of our times due to its unique features and design and after investing an ample amount of money on it, it would be naive, if not foolish to not buy a standard case for this exquisite device. There are a plethora of cases available in the market from designers and exclusive case manufacturers which differ from one another in terms of material of construction used, design, style, functionality, protection and much more.
iPad cases with straps belong to the category of iPad cases which equip your iPad with exclusive protection and also help you to carry them at ease while your iPad sits securely and suavely in it.
1. Arkon MyHandstand TPU Case for iPad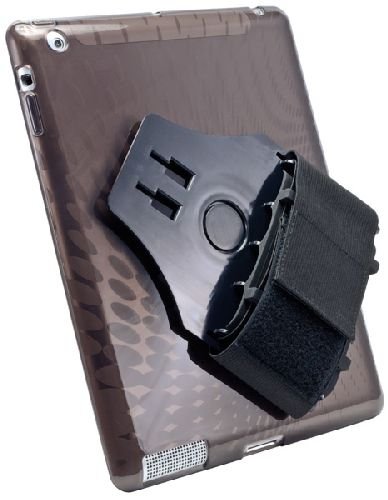 This iPad case with strap from Arkon has a fit hand strap attached to the back of flexible TPU case for adjustable one hand usage of your iPad.  The strap is elastic and reduces reduces fatigue with the help of its soft silicone cushion and can be rotated at 360 degree angle for positioning in portrait or landscape mode for best viewing angle.
Price: $22.99  | Arkon MyHandstand TPU Case for iPad
2. ModulR iPad case with Straps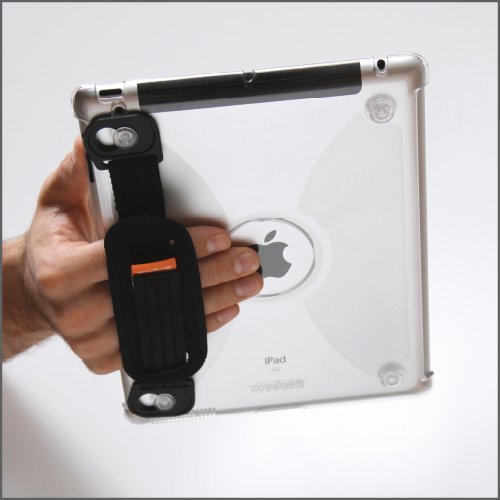 ModulR is the most versatile and creative case for iPad that not only provides rugged protection with its poly-carbonate material but also helps you to customize with its plethora of accessories. As for the straps, you can either buy ModulR case with Hand strap or the shoulder strap, or both for maximum carrying and handling ease.
Price: $37.99  | ModulR iPad case with Straps
3. STM Bags Jacket for iPad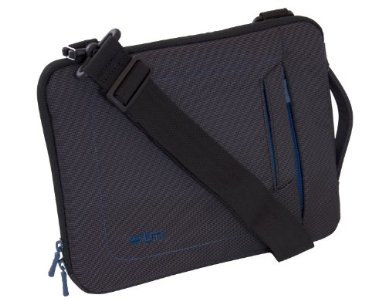 A compact carrying case with straps for your iPad from STM  is a hipster-perfect olive-drab messenger bag which helps the more masculine iPad holders to look stylish, organised and relaxed due to its appreciable protection. The case is actually made from water resistant nylon and looks spiffy with exquisite finish plus there is a plenty of room for other office essentials.
Price: $19.16  | STM Bags Jacket for iPad
4. BoxWave Active Field iPad Case with Straps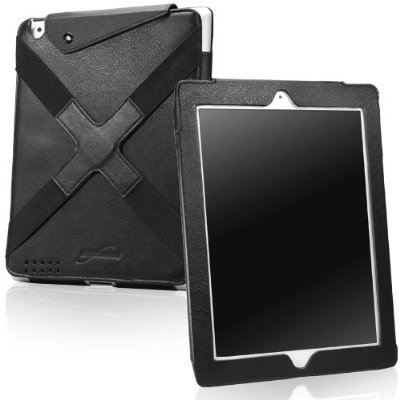 A rugged, functional as well as elegant case for your iPad from Boxwave made from premium leather and quipped with a form fitted elastic X shaped strap. The strap enables one hand usage of your iPad while simultaneously its elegant, low profile protection and ergonomics adds to the overall impression. The case overall is light weight, durable and the top loading design with snap closure keeps your iPad securely and suavely at place.
Price: $18.48 | BoxWave Active Field iPad Case with Straps
 5. Simplism Leather Shoulder Strap Case for iPad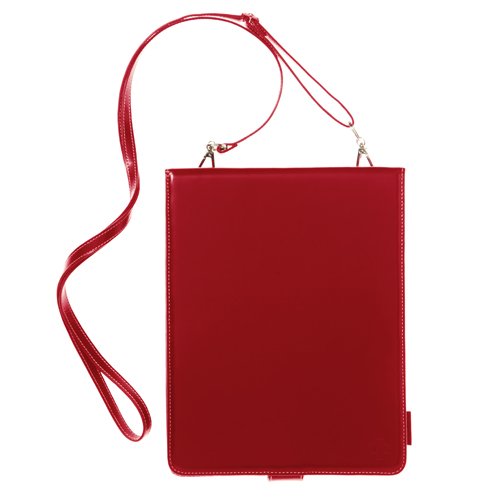 This case is made from 100% genuine leather with a special coating on the exterior that creates a glossy and fancy impression. As for the protection aspect, the case has interior plates and padding for maximum shock absorption and also comes in with a glare film to protect your iPad screen from scratches and thus complete end to end protection. The thin stylish leather shoulder strap is adjustable and detachable with a carabiner that is finished with a beautiful silver coating for an overall elegance.
Price: $19.98 | Simplism Leather Shoulder Strap Case for iPad