There are plethora of functional, durable and awesome keyboards available in the market and Wireless gaming keyboards besides providing extensive gaming experience also provide portability and precisely the experience a gaming aficionado deserves. Wireless gaming keyboards get rid of the congestion that usually occurs when there are a lot of other gaming and non gaming accessories attached to your PC. While doing that these do not compromise the actual purpose of a gaming keyboard. They provide all the essential features of a typical gaming keyboard and some even have some extra features than their wired counterparts.
There are wired gaming keyboards available in the market with surfeit of exclusive gaming features and are less expensive than wired gaming keyboards. The problem that needs to be considered before going for a Wireless gaming keyboard is the lag time, usually encountered  in all these keyboards. Also, during intense gaming moments there is a chance that your wireless gaming keyboard's battery may die and thus rendering all the other features useless.
In this post we have collected 5 best wireless gaming keyboards.
1. Logitech Gaming Keyboard G510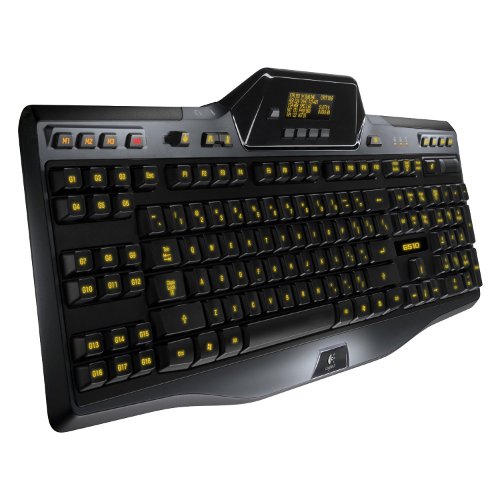 Logitech's gaming keyboard is set to provide you a high speed wireless keyboard response which exceeds the standard USB wired keyboard. It as features like personalized back-lighting system which helps you to enjoy playing game in dark, separate head phone and mic jacks plus  its unique LCD GamePanel provides  all the in-game stats, media player information and more.
2. Eclipse Wireless LiteTouch  Keyboard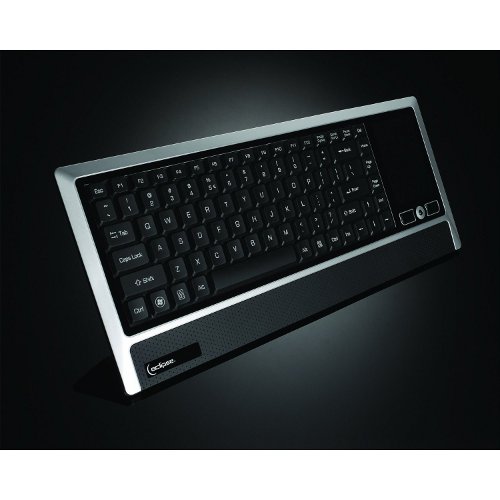 The Eclipse Wireless LiteTouch Keyboard provides an efficient 2.4 ghz wireless connectivity and also features a unique high precision track ball and two mouse button for easy navigation.  To make this go easy in low light it features a True-view back lighting system.  Other features include a soft touch palm rest to avoid fatigue and touch sensitive media controls.
Eclipse Wireless LiteTouch  Keyboard
3. Logitech Wireless Solar Keyboard K750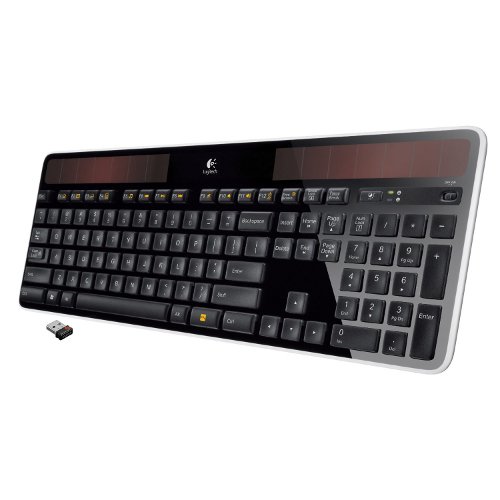 Yet another unique and exquisite wireless gaming keyboard from Logitech which besides wireless connectivity also features efficient solar battery powered system which they say, can charge from any light source and remain charged for 3 months in complete darkness. The keyboard is slim, compact and durable.
Logitech Wireless Solar Keyboard K750
4. Logitech Wireless Wave Combo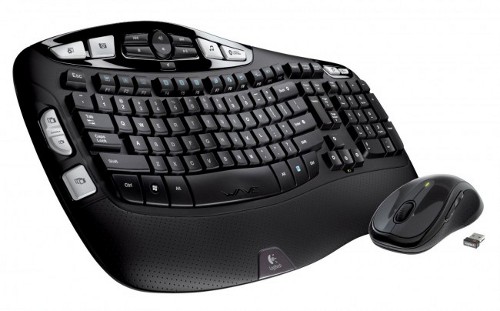 The ergonomic wave design and cushioned palm rest on top of high speed wireless connection allows you to enjoy long gaming hours. There is also a Wireless contoured responsive mouse that comes bundled with this Keyboard. Another appreciable quality of this wireless gaming keyboard is its prolonged battery life.
5. Logitech Cordless Desktop MX 5500 Revolution Bluetooth Mouse and Keyboard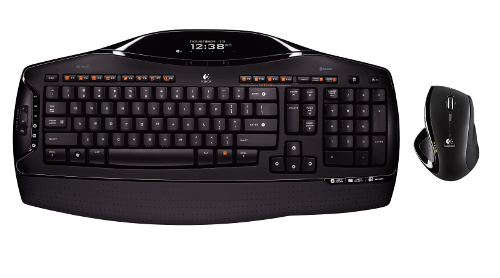 The keyboard features a standard layout with all of the standard gaming functions. The MK 5500 also has a unique onboard LCD display that makes it easy to check the in-game status, time, media information, date and more. This keyboard also comes in with a responsive, sleek and compact wireless mouse to Maximilian your gaming potential.