With the release of first iPad manufacturers all around the world started to make new accessories and versatile covers and stands. Today, there are thousands of accessories for iPad which sometimes cost a lot more than iPad itself. While Apple managed to upgrade it's iPad to iPad 2 the manufacturers got into the race of "Survival of the fittest" and redesigned, re-innovated and at places surprised iPad 2 owners with exquisite covers, stands and accessories.
In this article we have summed up 5 of the best iPad stands made till date by manufacturers around the world.
1. Groovystand iPad 2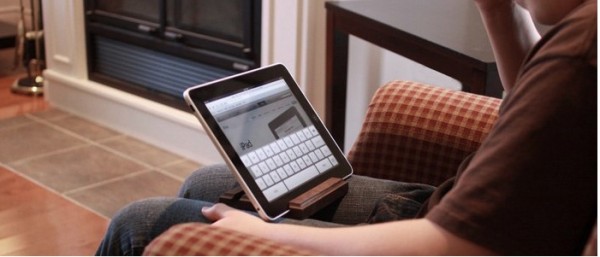 Those who are shifting from iPad to iPad 2 would surely b7.e familiar with the impeccable quality of Groovystand's. There are many series available which are wonderfully crafted by Maple wood. The wood gives it a traditional look but looks more cool as a stand. It is compatible with both iPad and iPad 2. There is a multiple positioning option for better typing (45-180 Degree) and comes with vibrant 3 color; Black, brown or natural.
Price: $7.95-$14.95 | Product Page
2.  Apple Smart Cover iPad 2 Stand or Case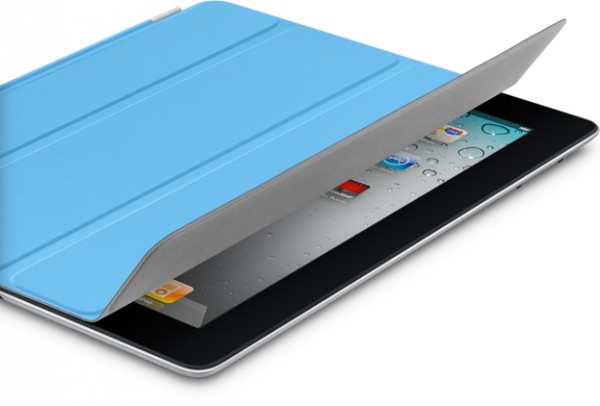 It is as thin, durable and  innovative. This case is made to fit magnetically with the iPad 2 and  is also a stand that can hold the iPad 2 in different positions for reading, watching, typing and for using the front camera with Face Time. Its price is 39$ for polyurethane and 69$ for leather.There are five choices for color and the cover is really smart as when you open it the iPad turns ON and when you close it iPad turns OFF. The magnetic connection makes the cover eay to remove and insert. However, the case is very expensive and covers only the screen not back which is susceptible to scratches.
Price:  Polyurethane- $39; Leather- $69 | Product Page
3. Joule Stand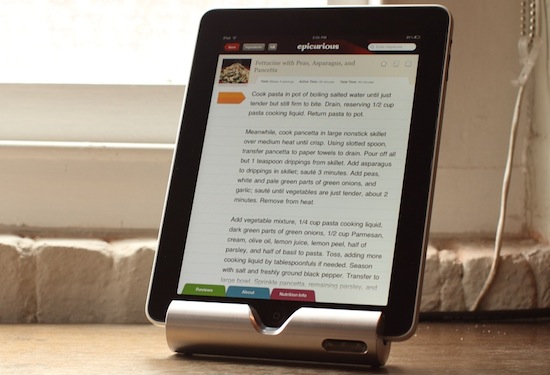 The Element Case's Joule is a modern iPad stand. It is made from metal and designed in a shinny polished finish or a black anodized coating. The price – really high- is 129$ for the machined aluminum color and 139$ for the black anodized version.The stand is composed of two-piece of aluminum. The principal piece is a tube with a groove in its center, a cutout for the home button, an opening for the speakers and three circular holes at the back for the different positions of the second metal tube. For better stabilization of the iPad, the mount also features rubbers inside the groove to prevent your iPad from scratching and other rubbers on the stand to help it stabilize. The Joule stand is the most stylish out there and looks great even without iPad in it but it is way too expensive and is not worth the money as it is not palatable with any case, iPad cannot be charged when put in potrait mode and landscape mode is grose.
Price: $129 | Product Page
4. Slim Folio Stand for iPad 2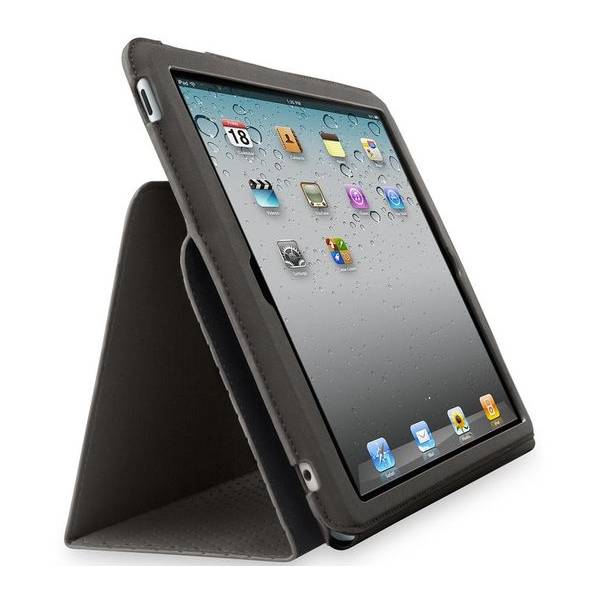 The Slim Folio Stand for iPad 2 from Belkin is a ultra thin folio cum stand astonishingly minimal and sleek. This versatile case lets you enjoy your iPad 2 comfortably with multiple viewing angles and a typing mode that's perfect for email and chatting. Its wonderfully inspired case hugs your iPad 2 and protects it from scratches and scuffs, with a cover that folds to protect the screen and an inner lining that's soft and smooth against your device. Lightweight and form-fitting, it slips easily into another bag without bulk and in short is a perfect fit.
Price: $30 | Product Page
5. II:XX iWah stands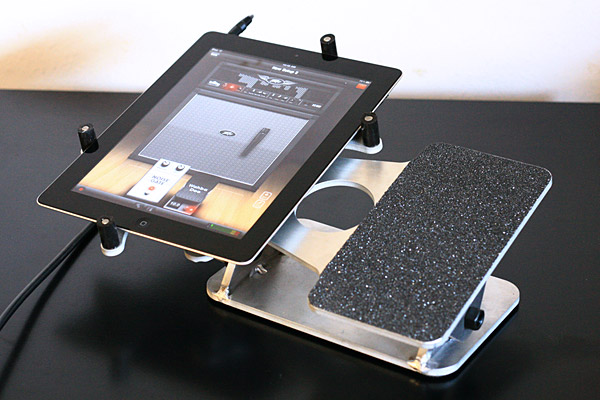 To end the show we present you with II:XX debuts iWah stands, exclusively designed for musicians this device is a product of hard work and sheer elegance. Designed to work in concert with iPad guitar amps that use the device's accelerometer and gyroscope as means of controlling various guitar effects, both the iWah stands hold the iPad 2 securely alongside a foot pedal that allows the player to control the effect as they would with a traditional setup. Other features include T-6 aluminum construction, silicone tubing and bumpers on the iPad cradle to prevent scratches and dings, rubber bumpers on the bottom to protect flooring surfaces, non-slip grip tape on the foot pedal, and, on the iWah Original, the ability to lock the iPad cradle in either portrait or landscape position; the iWah 2 offers a cradle permanently fixed in the horizontal position. II:XX Stands' iWah Original and iWah 2 stands for the iPad 2 are priced at $135 and $100, respectively; availability has yet to be announced.
Price: $80 | Product Page