Despite being out since 2009, there may be a lot of Windows 7 commands and functions you have not been aware of since you started using the operating system. By using cmd, Windows explorer, and other software pre-installed on Windows, you can make the most out of Windows 7 to improve your day to day computing experience. In this article, we take a look at 5 of the most useful Windows 7 commands you could use on a daily basis.
Windows 7 Commands for Shutdown timers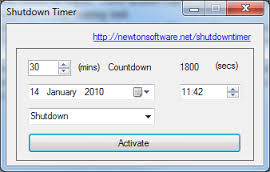 If you're the kind of person who likes to leave their PC on over night whilst games, movies or other content is downloading, you may want to make use of the super handy Windows 7 shutdown timer commands. There are a wide range of shutdown commands that can be activated straight from the start menu search bar. As well as being able to immedietely shut off your PC from the start menu, you can set an exact timer to ensure your download finishes before your PC auto-shutdowns, and you can also abort any timers in progress to tweaks timings. Below, I have listed the different commands.
Shutdown -s : shutdown PC immediately
shutdown -s -t x : shutdowns PC after 'x' seconds.
shutdown -a : aborts the current shutdown timer
shutdown -r : restart the PC
shutdown -l : log out of the user account
Making Use of Task Scheduler
Use Windows 7 Commands Via Start Button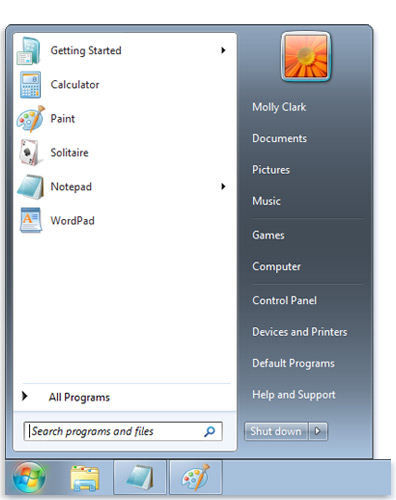 You may know of the various browser shortcut keys that can help you to close, re-open and switch to different tabs, but there is also a range of PC windows 7 commands that can be accessed via a combination of the start button and other keys. From being able to minimize all programs to quickly opening a search box, the Windows start commands can be very useful. Here is a list.
Start button + Home – Minimizes all programs but the one you are currently using
Start button + Spacebar – previews desktop till you let go of the spacebar.
Start button + Up/Down – Mazimizes/minimizes current window
Start button + T – goes through taskbar items
Start button + Shift + x – opens up a program with the corresponding position on the taskbar. (if Windows Explorer is the first item, Shift+1 would open up Windows Explorer for example.)
Windows 7 Commands for Magnifying Glass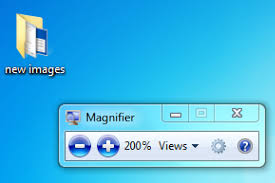 Ever wanted a closer look at a certain program or app? Whether you want a close up shot of an image in Photoshop, or a read through some very small fine print, you may find the magnifying commands to be quite useful. Here's how to use them.
Start button + – : Activates Windows Magnifier.
Ctrl + Alt + D : Switch to docked mode.
Ctrl + Alt + L : Switch to lense mode
Picking Out New Fonts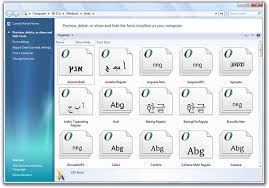 You may not realize, but you can actually change your font for the entirety of Windows 7, and surprisingly there is a lot of fonts to choose from. If you work from a PC or use it to read regularly, you are going to want to find the best font for your preferences.
To change your font, all you need to do is search for fonts in the start menu search bar and then open up the fonts folders. In the fonts folder you will be able to click on a variety of different fonts to use. You can also download fonts from the web and install them here for use in text or photo editing software like Word or Photoshop.
Quickly Send Files to Different Locations
If you are regularly moving files to and from locations or external drives, this command will be incredibly useful. By default, there are a small set of different locations you can send files to under the 'send to' option when you right click any file or folder, however you can access many more locations by simply holding down shift before right clicking the item you want to move.