26. MineCraft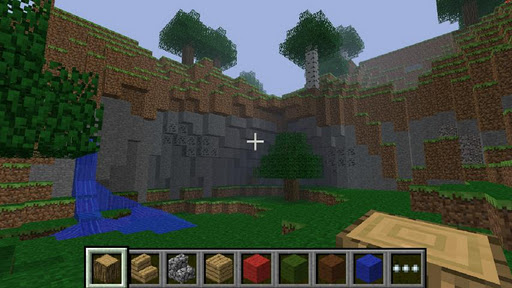 A puzzling Android game to check the creativity level of your brains, providing you with the blocks and allows you to create any kind of master pieces you would love to build. Use it anywhere everywhere and build structures complex or simple.
27. Yoo Ninja! Free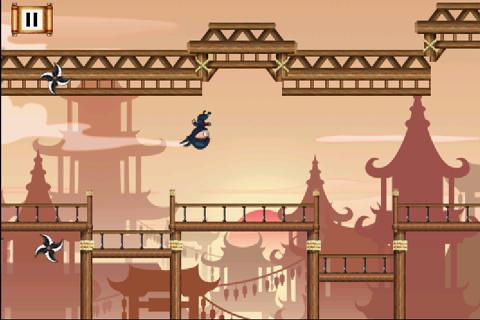 A fast moving Ninja who always has to move in a forward direction jumping through the way and protecting himself from the different kind of threats. You need to have a good sight on the path you are going to pursue.
28. Cut the Rope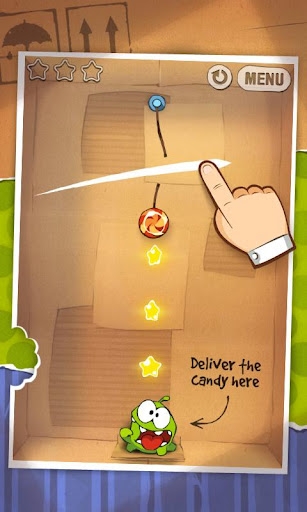 The game which has won million a hearts has been developed for Android too. The main theme of this game is to cut the rope and let the candy fall into the mouth of an Om Nom. The mentioned candy is being held by the rope which is struck off and the former falls, thus feeding Om Nom.
29. iRunner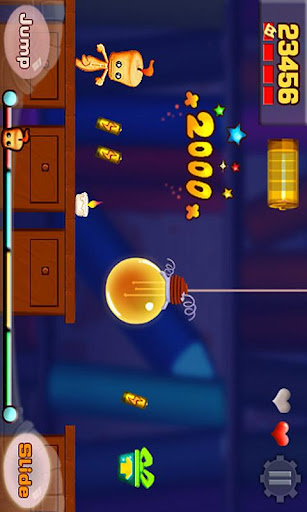 Mr. i, the runner runs in a much more pace than expected toward a destination which is a mysterious one. He only know one thing to do and that is to run, running can be maintained by acquiring batteries at a particular instant of time and that is what you have to keep doing.
30. Blood and Glory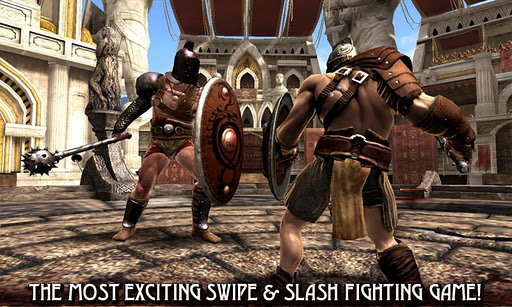 An android game which takes you to the battle field and allows you to work your way for the glory by paving your way through a battle with your opponent till the last breath. It is all about courage and respect enjoy the arena of battle on your palms.
31. Tap Fish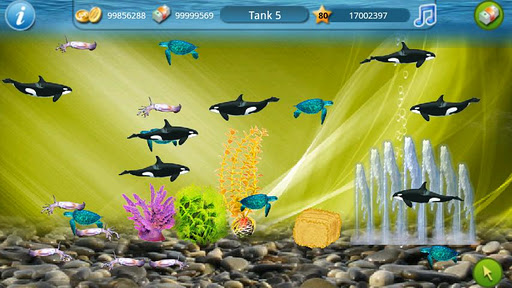 A virtual owner of an aquarium, who decides what to do with the fishes breeding under his surveillance, is what Tap fish can be best described. By tapping on the fishes decide whether to keep, breed, sell and allow it to grow.
32. Osmos HD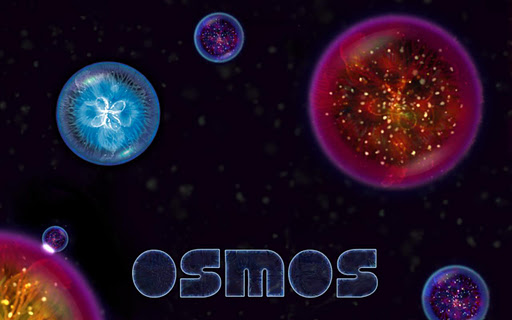 Here is Osmos HD for our Android too now, the winner of best games award in multiple times can be on your palms now. Feel yourself in a galactic world where you need to absorb small organisms to breed and grow where as simultaneously you have to protect yourself from the monstrous predators
33. Sprinkle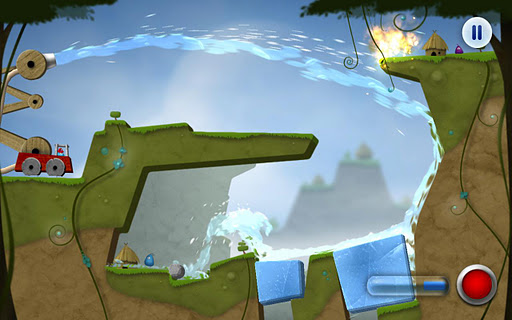 Sprinkle is a puzzle game wherein you have to aim and sprinkle water at various happenings that happen around like fire, etc. An amusing game filled with joy.
34. Can Knockdown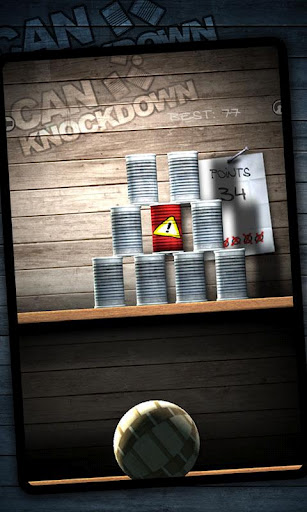 Can Knockdown is a popular Android game making you enjoy the time you spend with your device. This game is all about knocking the cans that are kept in your way. You can switch yourself onto the second version too in which you would find more levels.
35. Jelly Defense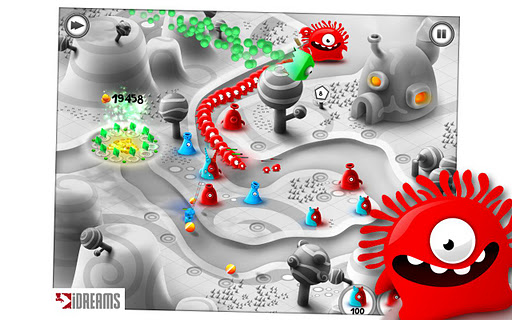 Apply your minds and use your skills to defend the force of jelly boys against the invaders who try to kill them. Be the savior and be the hero, help them and reward yourself by the honour, respect and pride.
36. Reckless Racing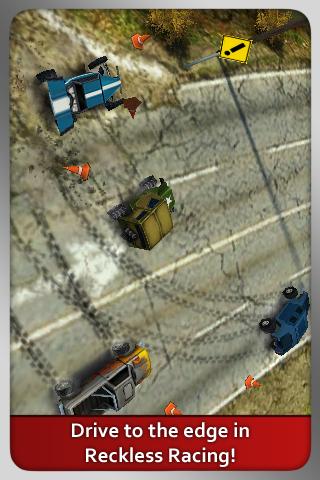 Reckless Racing, an intensive drive over a dirty plain racing with other competitors providing you with intense graphics making you feel crazy about the drive. Control your car and start driving recklessly as you always wanted to do.
37. Mouse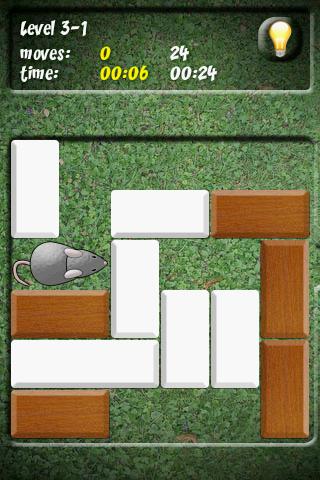 An addictive Android based game in which you help a mouse to escape a laboratory. It may look a simple one but seriously it is an addictive one asking for more and more. With the passage of moving forward you will collect points and coins which will in turn help you to unlock higher levels.
38. Scooter Hero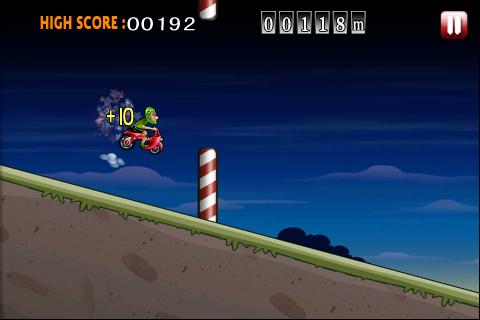 An android based game which is considered as one of the most addictive games out there in the market. Once you play it, it would be hard for you to relieve yourself from it.
39. Crazy Snowboard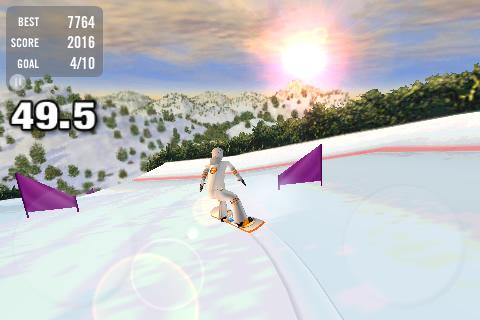 Crazy Snowboard is a crazy Android game for mobile users who love to play snowboarding games. Intense graphics, distinct features and crazy pathways is what makes it different from others.
40. 3D Bowling: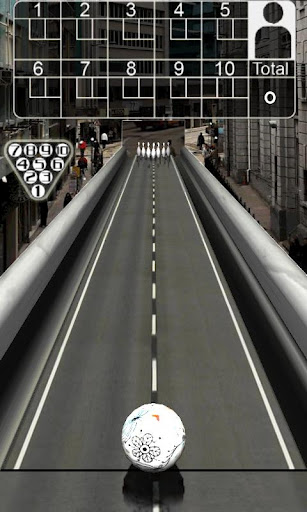 With the passionate entrance of 3D arena into the world of mobiles one frequently looks for 3D games in Android markets. Here it is a solemnly 3D game of bowling for you people developed by the users. Bowl on a 3D screen and strike.
41. Buka Free
Buka Free is a casual, cute and funny game of skill, adventure and adventure. A cosmic girl enjoying her space adventure, as she has set herself to look out for a happy and a peaceful place. Help her to do so and there you go, you are gone with your game.
42. Line Runner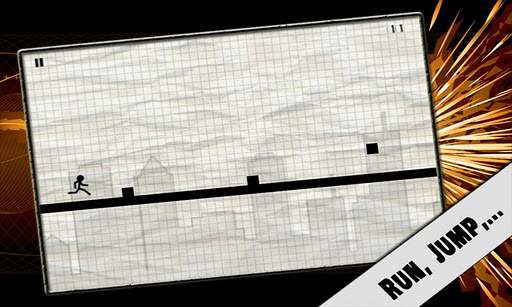 An Iphone game available for Android too now, Line Runner is a fun game making you addict of it. It is a popular game among all mobile users and you can too have a play at it, download it and install.
43. SpaceCat (3D)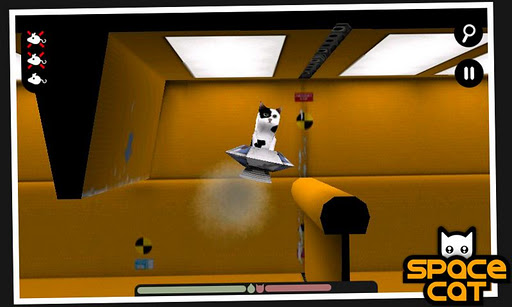 In future time's man would conquer spaces and would take pets with him to the space, cats would be one of the pets taken. SpaceCat (3D) is a an android game based on this concept in which your pet, cats fly and avoid all the hampering, catch mice's and reach their destinations.
44. Great Little War Game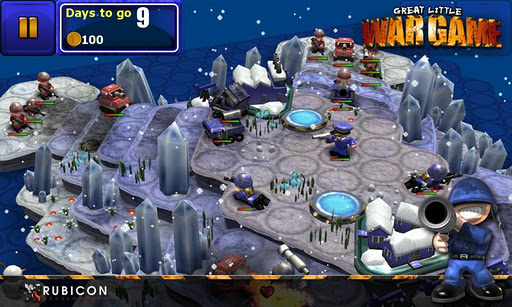 Great Little War Game is an android based 3D game and it may look like an intense war game over the charts but what it specifies is not what it is. With being a war game it is a game of pure excellence, laugh and fun allowing you to come again for the hunt.
Download Great Little War Game.
45. Tank Hero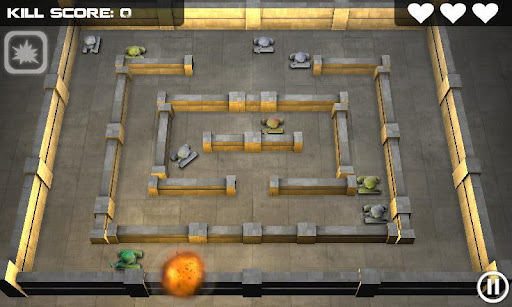 An android based game which allows you to fight against enemies, kill them and conquer your area which in turn makes you a tank hero.
46. Virtual Table Tennis 3D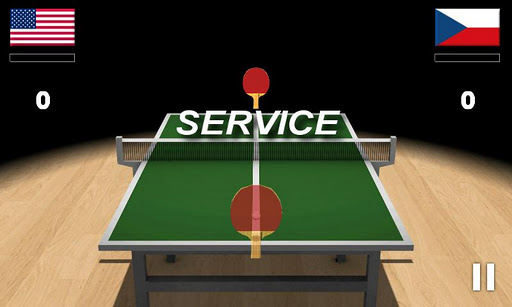 Android 3D games have become addictive to the extensive part of users, but what differs is the tempo of the games you have. Virtual Table Tennis 3D is a fast tempo game allowing you to play tennis in 3D enjoying the realm of the game on your device.
Download Virtual Table Tennis 3D.
47. Blow Up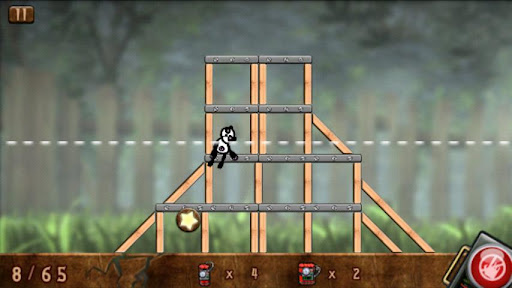 Blow Up is a game for Android users in which they own a small panda who has to blow the structures up and make them fall down on the earth. He owns three types to flatten the structures and using any of them he by himself acquires it.
48. Greedy Spiders Free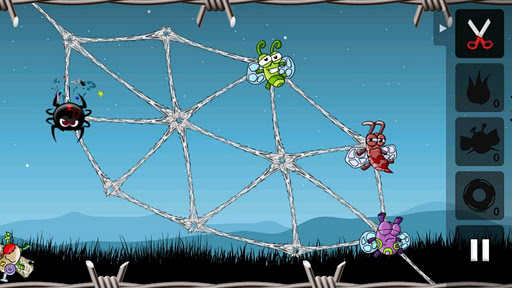 Greedy Spiders Free is an android game in which you have to save bugs from spiders who have entered into the town as intruders so that they can have their fellow bugs as their meals. Use your tactics and save them is the motto of this game.
49. Speedx 3D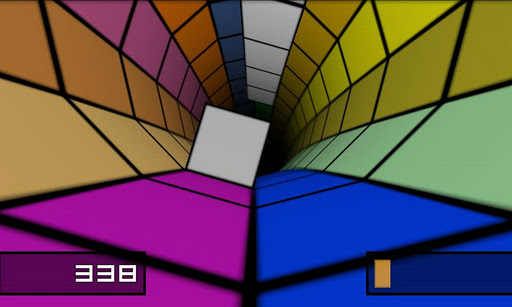 A 3D tunnel is what you have with an extensive graphic feature; you have to drive in your way out. An amazing and an addictive game to say at least is what Speedx 3D is to be said about it.
50. Destroy Gunners SP FREE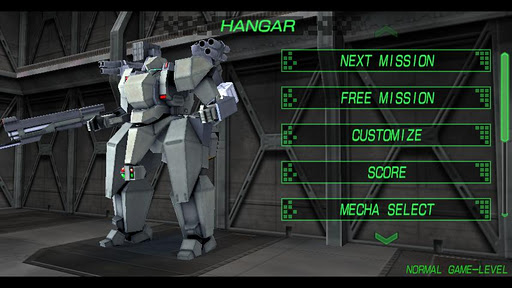 Machines that surpass every past game based on machine war, is what Destroy Gunners SP FREE exclaims to be and is what on your palms. Play it and enjoy the intense pressure of war craft.
Download Destroy Gunners SP FREE.
51. Ceramic Destroyer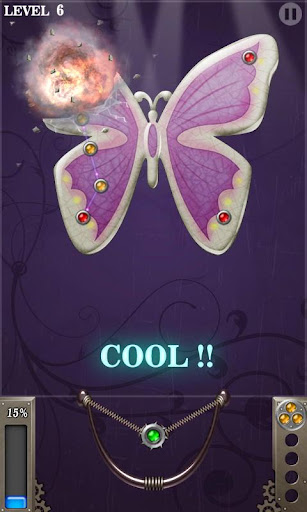 A ceramic destroying Android game is the best way to explain this game on the records. You are given many bombs which you use to destroy ever ceramic by exploding the former leaving none on the screen.
52. Worms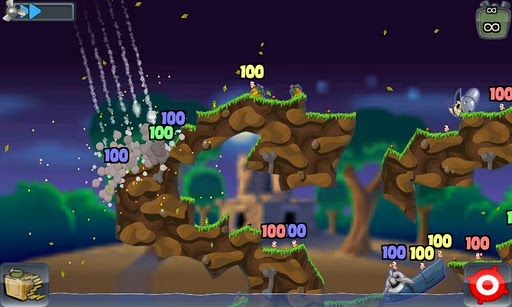 One of the best and coolest games found in the Android market. Strategise your plan, use your worms and end up in a battle field.
53. The Moron Test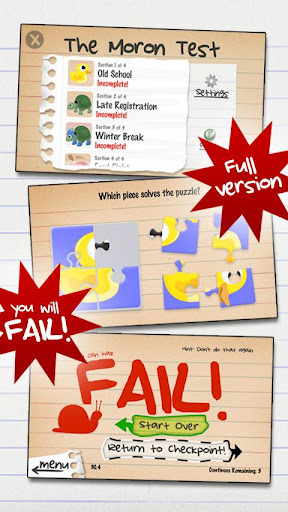 One of the most addictive games you would come across, the most popular of them all. Play it and find out why it turns out to be addictive.
54. Dude Perfect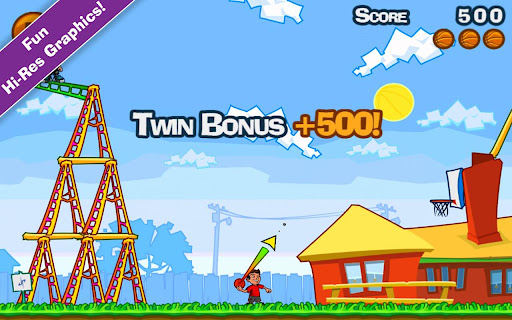 One of the best trick shot basketball game out there in the market. These Youtube guys have come with the game you would like a lot.
55. Spirit HD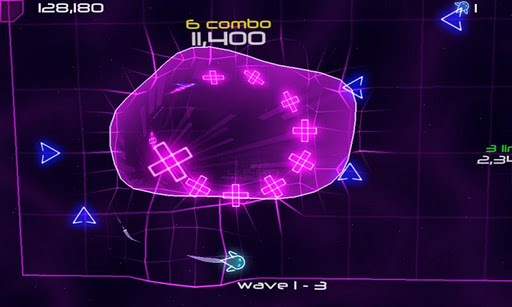 An Iphone game for your Android now available. Download, install and enjoy the best features out there.