Android phones have already changed the look of smart-phones and enhanced its functionality and efficiency drastically. The phones inbuilt with Android are pre-packaged with different default Icons,but these default Icons can be changed into any other icons which fulfill your personal preferences. These increase the aesthetic appeal of your smart-phones look more attraactive and make things simpler for you, leading to improvement in your output. The other good news is that you will find thousands of different icons free as Icon Packs.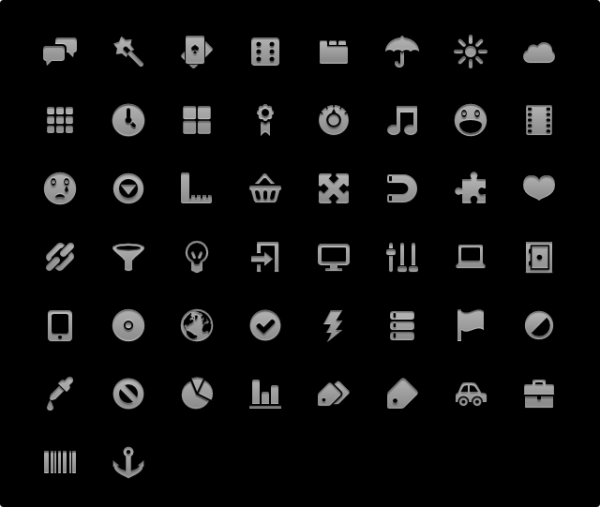 There are mainly 2 types of Icons:
1. The Launcher Icons
2. Status Bar Icons
The Launcher Icons: These icons use light and shadow to give 3D appearance to the object. Structure wise you can place launcher icons either on the top or the front of the home screen. To give these Icons a friendly look they have smooth round edges.
Status bar icons: They represent the various notifications from your application. Though they look like menu bars they are much smaller, higher in contrast and well rounded. You can create the dialog icon, the tab icon and the list view icons in this manner but remember to use colors when necessary and to design the colors, size and length in a normal perspective. Keep the icons simple and attractive.
Here are the links to free icons packs available on the internet with lots of icons to make your Android phone look better and more unique.
Free Large Android Icons 2010.3
Free Large Android Icons picture various space creatures, such as robots, crawlers and androids. Not only does the set present the creatures themselves, it also shows their moods and actions. All the images are created by professional artists and demonstrate bright colors and well-finished edges.
The Android Developer Common Icon Set II
These icons are built referencing the style guide and as such may not be interchangeable with our original set.The icon set contains icons setup for use in the Menu, Lists, Tabs (selected & unselected) or Dialogs, with the correct sizing sorted into appropriately labelled folders.
Download Link
30 Free Android Menu Icons
Download Link (Broken link removed)
Free Android 2.x Monster Icons
Download Link (Broken link removed)