Google from the beginning has given a tough competition to everything on internet and in fact has dominated in almost ever case. Google's Android is yet another breakthrough which has given Apple's iPhone a head on challenge. While Apple's iOS gives many features, Android just does the same, but at an affordable rate and there is an Android phone for everyone. As if this was not enough, the charm of Google, and in this case "Android" has not lagged behind in making an impression on apparel market. Especially the T-Shirt. We see all kinds of Android T-Shirts these days.
Manufacturers and fashion designers are continuously adding geeky touch to their products in response to customer demands. We have here in this post collected 5 best Android T-shirts to help you get the best of creativity there is to Android apparels.
1. Eat. Sleep. Android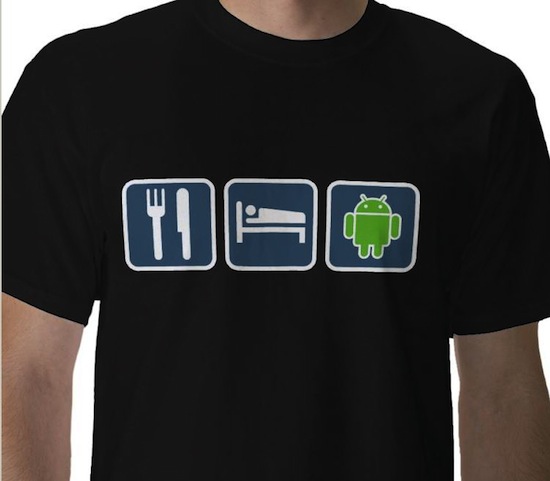 Made from 6.0 oz, pre-shrunk 100% cotton, this one is worth to add to your wardrobe collection. This T-shirt gives casual loose fitted looks and is double stitched for maximum durability.
Price: $25.35 | Product Page
2. Android Worm T-shirt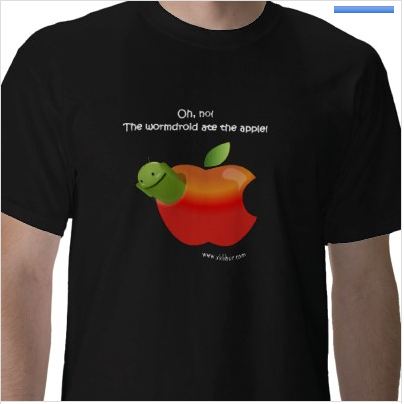 This awesome creation is a product of Xklibur and has a metaphorical quote saying "Oh no, The worm ate the Apple". Colored black and fitted loose this impeccable T-shirt will surely outstand many of the products you have in stand.
Price: $23.95 | Product Page
3. Android Army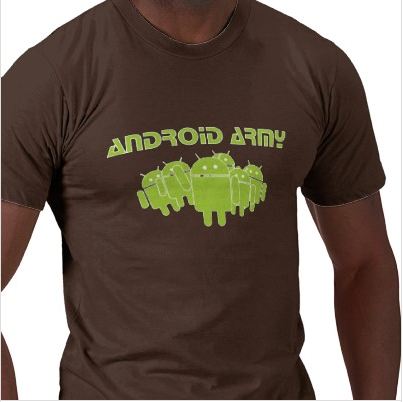 Created By conlonryan this brown T-shirt is made from 100% pure Jersey cotton. Made in USA this shirt is soft, fine and designed for both genders. Carefully printed with Zazzle's proprietary clothing printing technique, this 100% jersey cotton tee is available as large as size triple XL and has a ribbed neckband.
Price: $27.95 | Product Page
4. Android Skateboarding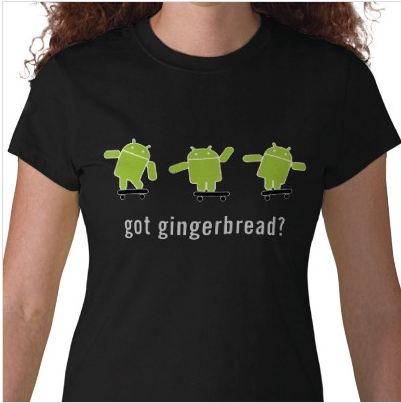 Created By ott123 and tailored for women by Bella this T-shirt is made from 5 oz, 100% super-soft cotton and well knit to give a contoured fit. However, the sizes run too small and you shoul probably order a T-shirt 1 or 2 number bigger.
Price: $28.60 | Product Page
5. Hungry Android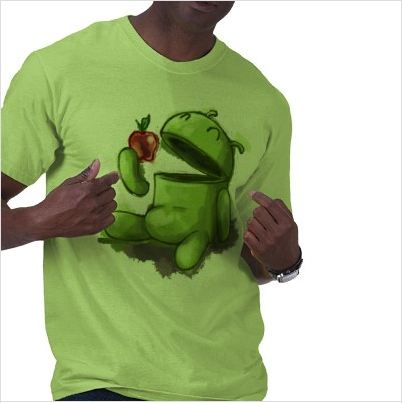 Created By thefjk, this lime green Android T-shirt is made from 100% pre Shrunk cotton. The T-shirt is durable and reasonably price.
Price: $22.25 | Product Page