Gone are the days when you couldn't even have a single game on your Mac based computer. PC users used to taunt Mac users because Mac was having serious compatibility issues with almost all the hardware and no one was developing software for the Mac OS. This has changed since. Nowadays almost all games are being developed for Mac as well as Windows operating systems. With the launch of Mac App store, even more games have hit the market and more games are being added everyday. Games like Star Craft II and Angry Birds have really changed the way we perceive Mac OSX's graphics capability. Yes, the Angry Birds isn't very graphics intensive and yes it uses very low resources. But the way the User Interface integrates with the Mac multi-touch pads makes it worth a while.
We are glad to take this opportunity to present 10 of the most recent and brilliant games available on the Mac App Store for Mac Operating systems. Since the latest itinerary of Mac OSX is Snow Leopard, all these games work on Snow Leopard pretty perfectly. We have wrote about Mac games before, but this is a much recent and fresh list of games than the last ones. The numbering of games is done according to their total sales volume on Mac App Store, it has nothing to do with the game-play or graphics of the games.
#1 – Angry Birds
Green Pigs have stolen the eggs and the birds are now angry. They have to take their revenge and teach the pigs a lesson. There are a total of 225 levels to play and it doesn't fail to provide hours of entertainment. It is the best selling game for iPhone and the Mac likewise.
Price: $4.99 | Mac App Store Link: Angry Birds
#2 – Angry Birds Rio
Angry Birds Rio is based on the upcoming Fox movie about the Angry brids, Rio. The original Angry Birds are captured and flee. They must now save their other friends and two other unique birds. It has the same physics-based gameplay as the original game and has integrated moves from the upcoming movie.
Price: $4.99 | Mac App Store Link: Angry Birds Rio
#3 – Touch fly
This game is all about a rabbit who is chasing a very mean and arrogant Tortoise. It's pretty simple game. Just click & hold your mouse button and your player will rise from the ground. Just lift the finger off for your character to descend. You have to avoid the flying obstacles at all times and try to get the bonus items.
Price: $0.99 | Mac App Store Link: Touch Fly
#4 – Asphalt 6: Adrenaline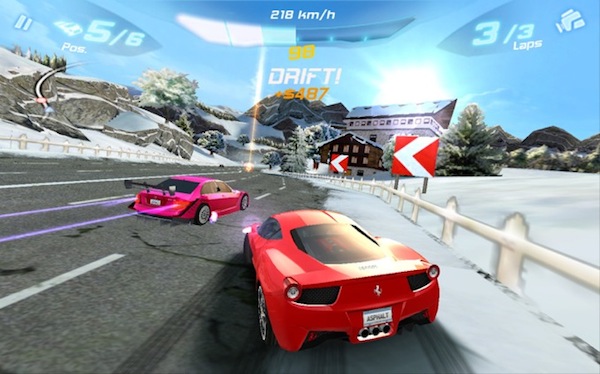 Asphalt 6 is yet another breath-taking game in the GameLoft's Asphalt series of games for mobile devices. You have 44 cars and bikes to choose from. Ferrari, Ducati, Aston Martin, Lambhorghini are some of the brand of cars and bikes you get to drive in Asphalt 6: Adrenaline.
Price: $0.99 | Mac App Store Link: Asphalt 6 – Adrenaline
#5 – Call of Duty Modern Warfare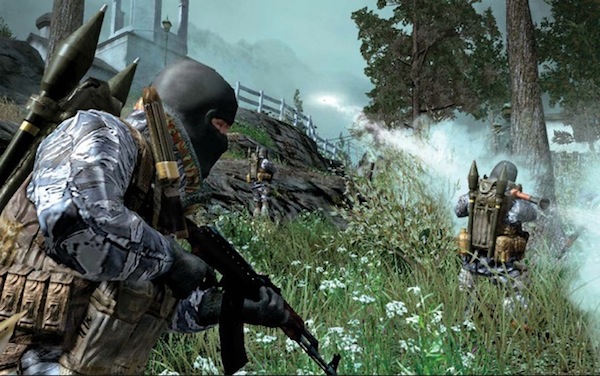 You might have already played Black Ops on the PS3, Xbox 360 or PC but the latest CoD for Mac is Modern Warfare. It is an amazing FPS game for Mac. The graphics are intense and gameplay is fabulous just like the rest of Call of Duty franchise.
Price: $49.99 | Mac App Store Link: Modern Warfare
#6 – Chopper 2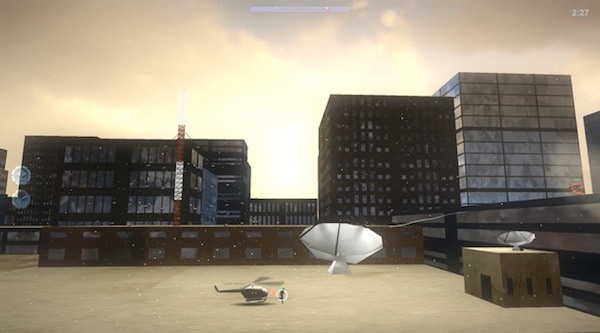 In Chopper 2 you have to escort a convoy of army troops across the deserts.  You also get to defend a train against underground mines. This game is packed with 36 action filled missions. You have roam around 12 beautiful and unique locations.
Price: $4.99 | Mac App Store Link: Chopper 2
#7 – Battle Snake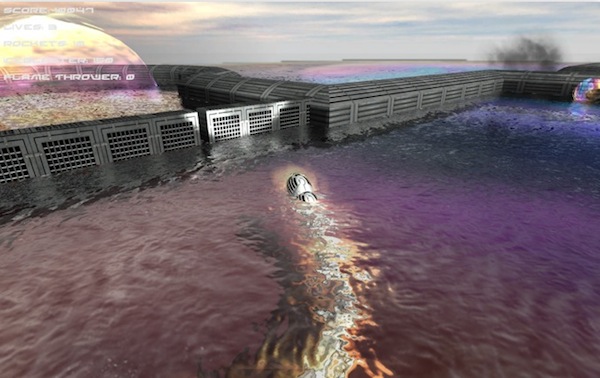 Just like the old Snake game but only enhanced and much better. Everything is better with Battle Snake, gaming experience, graphics, stages and locations. You have to collect battle powerups and special orbs to make it to the next phase.
Price: $1.99 | Mac App Store Link: BattleSnake
#8 – NinJump Deluxe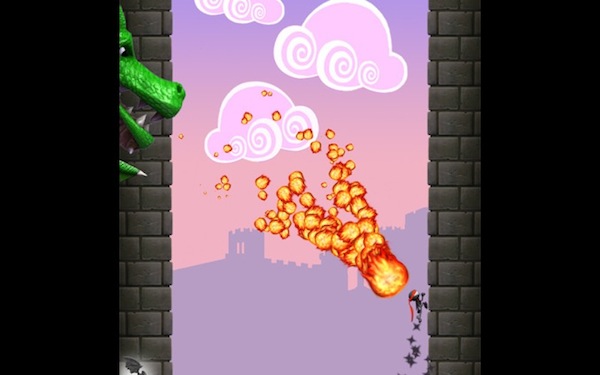 It is a best-selling game for iPhone and iPad. Ninjump is now available on Mac App Store and has received quite good response. Ninjump is a fast paced ninja-jumping game where your target is to go as high as possible. You have to avoid enemies and other hurdles in your way.
Price: $0.99 | Mac App Store Link: NinJump Deluxe
#9 – Flight Control HD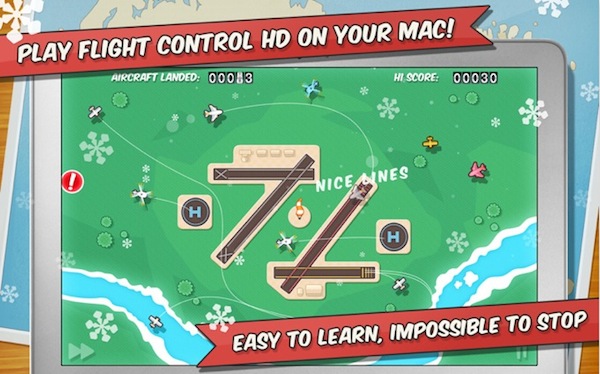 Yet another iPhone hit launched on the Mac App store. Flight Cotrol HD makes you an air-traffic controller at a very busy airport. You just have to point and drag aircrafts with your keyboard and mouse. You have to point them to their respective landing zones and avoid them being collided.
Price: $4.99 | Mac App Store Link: Flight Control HD
#10 – Virtual City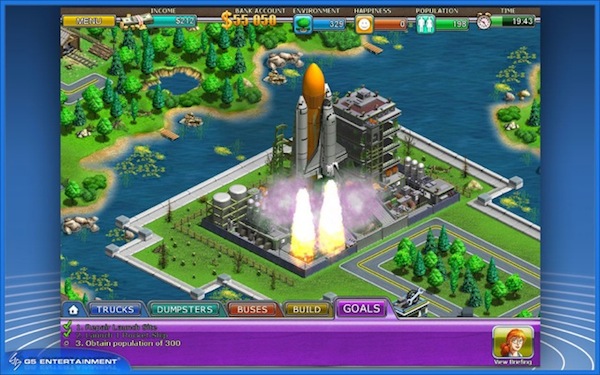 Virtual city is exactly what the name suggests. You are free to use your imagination to draw anything you like. You can build a residential place or an industrial center. Only thing that is topping you is your own imagination. Featuring over 50 challenging levels, this game is one of the most addictive and time-burning game available in the Mac App store.
Price: $6.99 | Mac App Store Link: Virtual City
Hope you liked the list of these fresh Mac games. We hope that you find the one of your taste and fits your gaming personality.