Kindle, an ideal techno device for reading aficionados became Amazon's best selling device and thus equally impeccable cases have started pouring in for this adept e-book reader. There are cases and covers of all kinds available in the market for Kindle ranging from cool designer's to minimalistic protectors.
The E Ink Pearl technology display in this latest model of Kindle has substantially out shined its previous predecessors and albeit the device in itself is pretty rugged, equipping it with a standard cover accentuates positively the protection aspect and having extra features while you are at it is a nice advantage.
There are variety of covers available in the market varying in terms of material of construction used, functionality and overall design. While the choice of material used determines the protection and looks, the final cover you choose for your Kindle ultimately depends on your personal preferences and so our job in this post is to filter some of the best covers available in the market.
In this post we have collected 3 best Kindle covers that you can find in the market for your device.
1. Cole Haan Hand-Woven Leather Kindle Cover 

A luxurious cover case for your Kindle from one of the America's premier Luxury brand, Cole Haan. The case is hand woven from leather to give impeccable aesthetics and in combination with its soft goatsuede interior the case provides an end to end protection.
It is equipped with a patented hinge system that holds your Kindle securely in place without compromising access to any of the ports  or buttons. The Cole Haan Leather Kindle cover also has an interior pocket to make room for your ID, credit cards and other essentials.
Price: $78.00 | Cole Haan Hand-Woven Leather Kindle Cover 
2. Amazon Kindle Lighted Leather Cover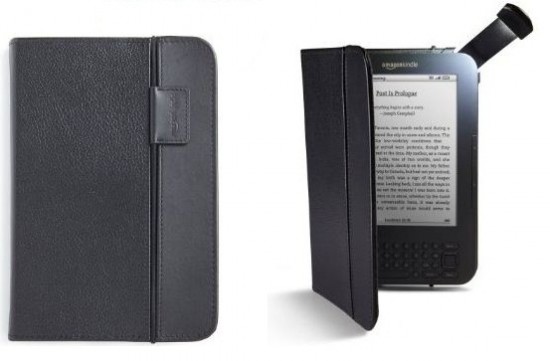 A self proclaimed best selling Kindle cover from Amazon itself has many features up its sleeve to keep the things balanced. The case is made from a stylish genuine Leather externally and an internal microfiber suede interior adds up to a complete protection and spiff.
The case also has a built-in, retractable LED reading light that pulls out from the back cover when needed, and slides away to become invisible when not in use.This LED lighting system draws power from your Kindle so you don't need to care about external batteries.
Price: $49.99  | Amazon Kindle Lighted Leather Cover
3. TrendyDigital MaxGuard Plus Amazon Kindle Cover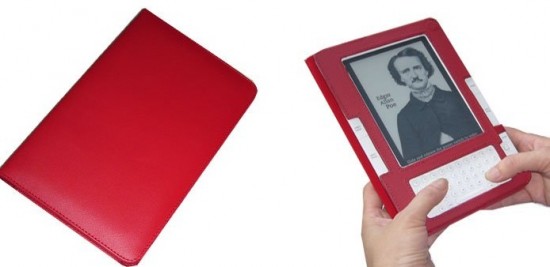 The MaxGuard Plus eReader Jacket  is designed to maximize accessibility, portability and surface protection.Its Sure-Fit compartment houses the Kindle  securely while allowing easy access to power switch, headphone jack, USB/Power port and charger indicator.
It also has an enclosed housing that maximizes the protection on the whole unit while preserving the sleek & trim presentation of Kindle. It is made from high grade durable exterior, padded middle tier and soft microfiber interior to provide superior protection.
Price: $29.99 | TrendyDigital MaxGuard Plus Amazon Kindle Cover