We all love our Apple iPad's and protecting it with a genuine case is the next thing that comes almost automatically to our mind after buying it. There are a plethora of iPad cases from different manufacturers and designers, they vary in terms of protection they offer, extra functionality, design, cost, material used and much more.
Considering the enormous number of iPad cases available in the market it becomes hard for us to pick up just one case. So in this post we have collected 3 best selling ipad cases from different manufacturer among which you sure will like one. These cases have been sold the most not only because of their suave, spiffy qualities, functionality and protection but also for their affordable price.
Technocel Leather Flip Book Case/Folio for Apple iPad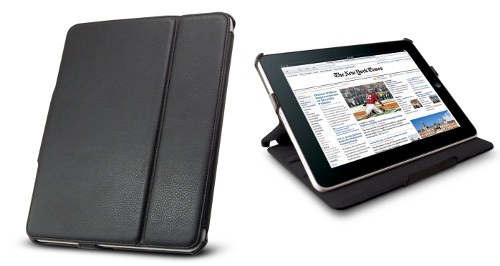 This is the best selling iPad case on Amazon because of the elegant looks, compactness and other appreciable features this Folio/Flip case provides. The upper cover flips all the way back to move out of sight or alternatively you can maneuver it in positions best suited for watching movies, using your iPad or reading eBooks.
The case is made from premium leather and the perfect black lining adds to the elegance aspect. It provides an end to end protection to your iPad without robbing it of already ingenuous brilliant design and compactness.
Price: $11.99 | Technocel Leather Flip Book Case/Folio for Apple iPad 
Logitech Keyboard Case By ZAGG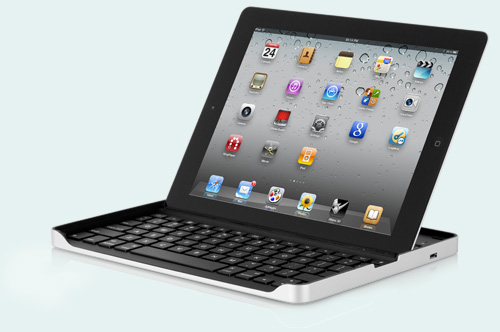 This overall Best selling iPad case is a creative blend of responsive Logitech Keyboard and ZAGG Aluminum case. This is the ultimate case for iPad as it provides almost everything you can imagine in a case. The case is actually a unibody cover which protects your iPad and also makes room for a completely functional and responsive Logitech Keyboard for Laptop like experience on your iPad.
Also, the case has been elegantly made and finished in Aluminum to restore iPad's already ingenuous design without adding much bulk but providing durable protection. The case can also hold your iPad at perfect viewing angle in either portrait or landscape position. Internally, the case is lined with high-density padding for maximum shock absorption and protection on the go.
Price: $55.44 | Logitech Keyboard Case By ZAGG
Intellicase | Griffin's Best Selling iPad Case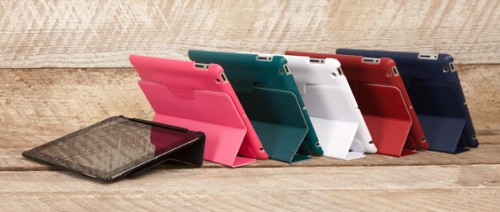 Intellicase, an impact resistant, fold away cover for iPad has been claimed to be the Best selling iPad case by iPad case manufacturing connoisseur, Griffin. They have provided a wide array of colors to choose from like Red, Green, Blue, Pink and more.
The case consists of a hard shell made from Poly-carbonate which protects and covers the back/edges and a fold away cover that rolls up and fits into slot of the hard shell to be used as a comfortable reading stand. The case is made from matte textured polyurethane with a sort of twill pattern on the cover itself, while the shell is finished out with a bead-blasted texture for suave and spiffy looks.
Price: $24.99 | Griffin's Best Selling iPad Intellicase