There are many camera bags available in the market with different designs, material of construction, functionality, compactness and various other aspects that determine the type of camera bag you choose for yourself. While there are expensive overtly designer camera bags available there are also highly functional and reasonably priced camera bags available in the market.
Case logic SLRC-206  is one such SLR camera bag with many properties to make it one of the best available in the market with its exclusive features and adept functionality. The extra space for a Laptop makes this Case logic SLRC-206 ideal for photographers and bloggers who need to stay  swift, compact and wired.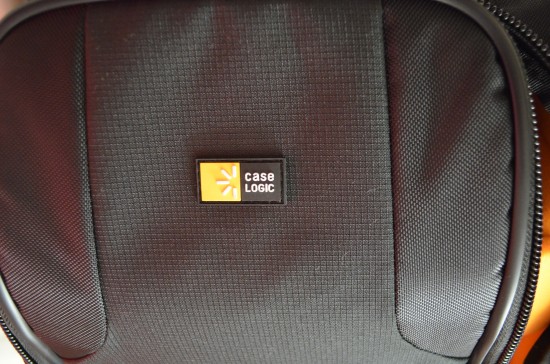 We at Geeknaut got an opportunity to review Case logic SLRC-206 and we are pleased to write about this amazing bag that hold your DSLR as well laptop along-with some popular camera accessories.
Design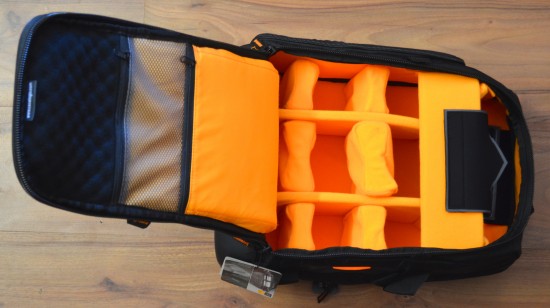 The Case logic SLRC-206 is a heavy durable backpack that takes care of most of your photography tools, essentials, laptop and a lot more.  You can also use the handle for short distance carriage and as for the long distance carriage the backpack harness along with the soft back foam helps you carry around your SLR with Laptop without a sign of fatigue, however, a waist belt for a three point restrain system would have been a nice additional feature. Overall, the design is pretty compact, admissible and does have a touch of spiff to it.
Protection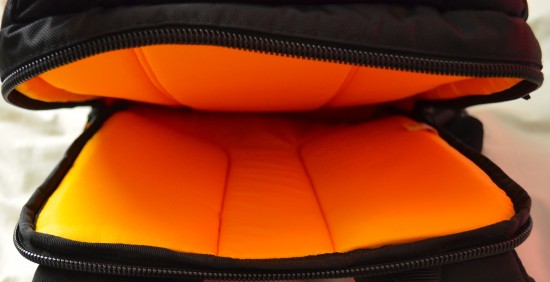 Case logic SLRC-206 emphasizes the protection aspect with its defensive form and material of construction. It is made externally from Nylon and internally from memory foam to provide an end to end protection. It also has a unique and smart EVA base which allows your backpack to stand on ground and this EVA base is coated water resistant to protect your camera from water as well as other abrasive elements.
It also features Case Logic's premium hammock system that holds your camera away from the base for a substantial impact resistance. To wrap up the protection aspect the Case logic SLRC-206 has zipper closure and small pockets to protect small essentials like memory cards, etc.
Interior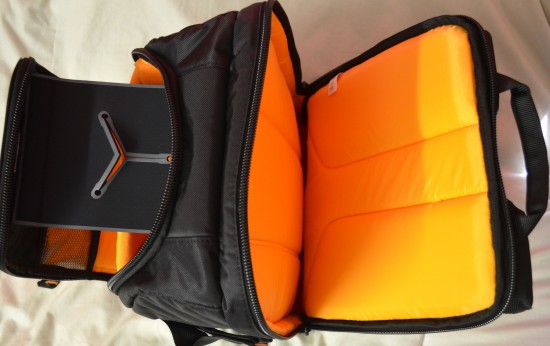 The interior of Case logic SLRC-206 is its strongest forte, especially with its fully customizable shelves and flexible walls. You can work around these shelves to make precisely the number and size of compartments for your photography essentials. The compartments make enough room for your SLR along with a zooming lens and other essentials without compromising the protection aspect at any point.
There are many external and internal small pockets to hold essentials like memory cards, chargers, data cables, etc. As for the Laptop Compartment, the case shares similar protection and spatial arrangements for a compact and secure carriage of 16″ laptops and the 17″ MacBook Pro notebook computer (15.4 x 10.4 x 1.0″).
Carriage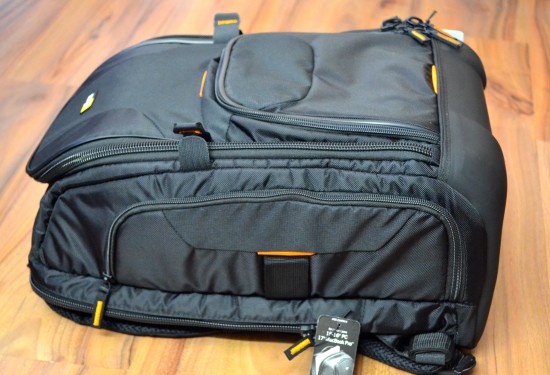 The Case logic SLRC-206 uses conventional rugged backpack carriage method to make carriage convenient and does so quite nicely with cushions, memory foams and padded straps. In addition, you can carry it using sturdy and convenient carrying handle and when you carry your camera bag using this  carrying handle you can get rid of backpack straps using Case logic's innovative strap management system that eliminates messy hanging straps.
Moreover, the Case logic SLRC-206 is also equipped with industrial strength hook and loop straps on the side of the backpack to hold a tripod and thus, meet almost all your photography demands.
Bottom Line
If you like to carry your laptop along-with you on short trips, this camera bag is definitely a great choice. It holds up a 15-16 inch laptop nicely and can hold a number of DSLR accessories including lenses and batteries. At $74, this DSLR camera bag is a bargain.