An automatic demand for cases and covers raises in the market whenever any unique gadget hits the stands and this goes true for Amazon's best selling e-reader aka Kindle. There are covers of all types available in the market for this exquisite device   made from different material and designed with unique styles and functionality. While looking for a Kindle cover people usually search for a cover that modifies Kindle's ruggedness and also adds a layer of uniqueness  and personalization. It is no surprise that there are many cheap Kindle covers available that almost provide everything that their corresponding expensive counterparts do.
In this post we have collected Amazon Kindle covers that you can find for cheap on Amazon's website or any other Kindle  accessories retailer.
1. CE Compass Cover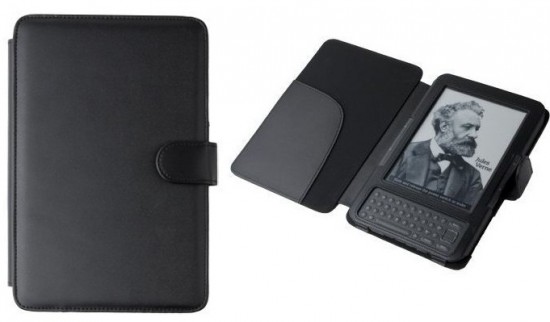 This case is made form Synthetic Leather and stitched stiffly to provide appreciable protection and elegant feel to your Kindle. Its ergonomic design ensures access to all the ports and buttons while the auto-securing magnetic flap accentuates the security and ease of use.
Price: $5.49 | CE Compass Cover 
2. eForcity Black Leather Case Cover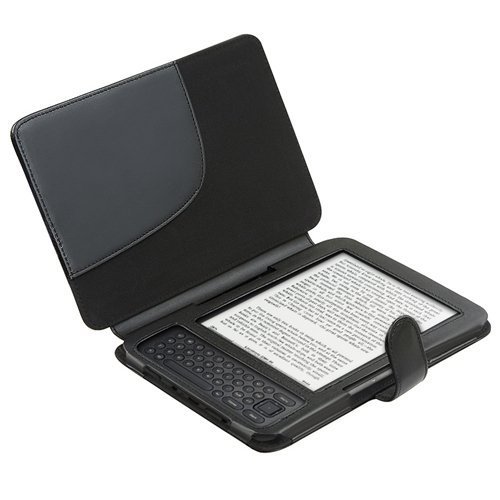 Your Amazon Kindle  remains scratch free with this synthetic leather case and the durable synthetic leather exterior protects the device while keeping all buttons and ports accessible. It also has an interior slip pocket to hold your cash, passport and other essentials.
Price: $4.10 | eForcity Black Leather Case Cover
3. Kase Custom Fit Folio Leather Case Cover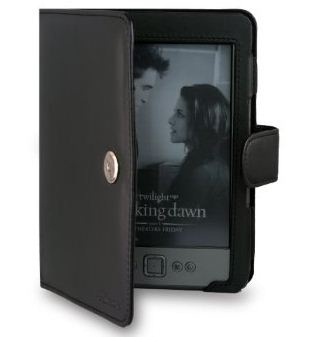 This ultra slim case is light weight and made from premium synthetic leather  to ensure safety of your Kindle without adding redundant bulk for tireless reading. It has a standard portfolio design, magnetic closure for ease of use and does not compromise access to any of the port or button.
Price: $6.35 | Kase Custom Fit Folio Leather Case Cover
4. JKase Lighted Folio Leather Cover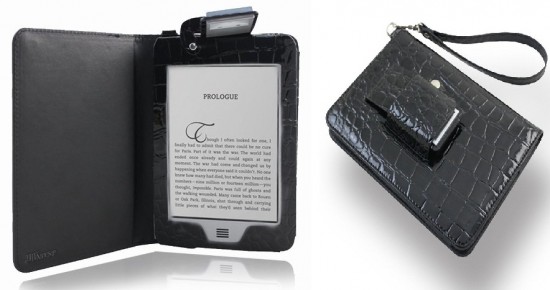 Albeit, this is a relatively expensive Kindle cover than others we portrayed here, but its features like built-in reading light, minimalistic design make up for this extra hype. It is made from PU leather and is perfectly crocodile textured to snugly  and aesthetically fit your Kindle.
Price: $14.99 | JKase Lighted Folio Leather Case
5. Marware Eco-Vue Genuine Leather Cover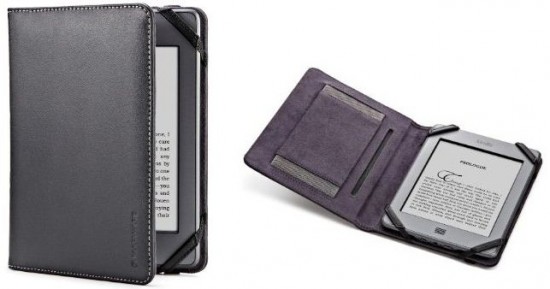 This Kindle cover from Marware is made from RoHS compliant leather and soft microsuede interior for added protection. It also has an innovative Hand Strap for comfortable one-handed reading plus an interior pocket to make room for IDs, cash or credit cards.
Price: $19.99 | Marware Eco-Vue Genuine Leather Cover
You may also like to check these 25 Kindle covers for added protection to your Amazon e-Reader.