Would it be nice to watch those movies or view those photos in your iPhone on a bigger screen? You can also view presentations and PDFs on a larger screen by connecting your iDevices on your HDTV. Here are just some ways on how you can connect your iPhone, iPad or iPod to your television.
Digital AV Adapter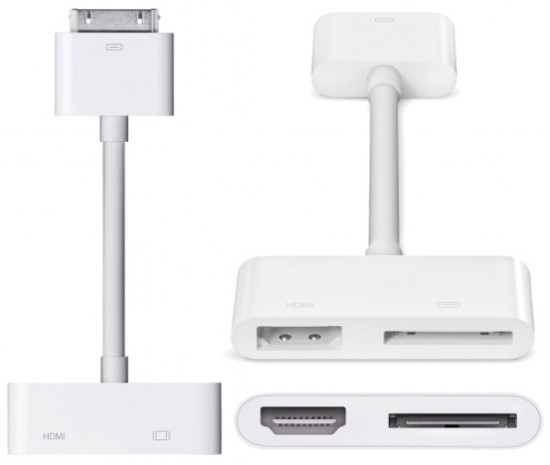 This is probably the best option that you have today. This is Apple's 30 pin Digital AV Adapter that is compatible with all iDevices. The only downside with this adapter is that it does not support mirroring for the older versions of iPhone and iPad. You can do mirroring with the AV Adapter if you have an iPhone 4S and iPad 2. You can use this AV adapter to watch movies or view photos on your television. Make sure that you have an HDMI cable to be able to successfully connect your iDevices to your television.
Lightning Connector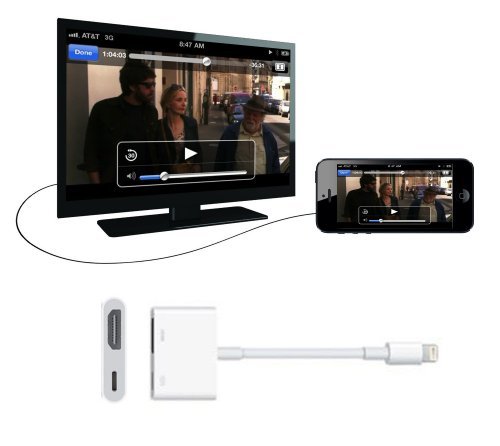 The Lightning Digital AV Adapter or Connector is compatible with the newer iPhone and iPad models. You can connect it with your iPhone 5, iPod Touch 5th generation and iPad 4th generation. You can do almost everything on your television like mirroring, watching movies, browsing and playing games. The viewing quality is higher than the 30 pin AV Adapter with a display of up to 1080p.
Apple TV Airplay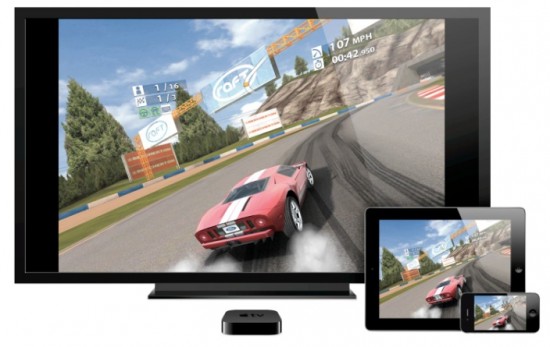 You should have an Apple TV to be able to enjoy the Airplay connection. The Apple TV device usually costs around $99 from the Apple Store. Again, you will need an HDMI cable to connect your Apple TV to your TV. You can successfully stream some items over Airplay and even play games. When it comes to games, you can use your iPhone or iPad as your controller. Airplay is only available for iDevices that are running on iOS 4.3 and later versions.
Component Cables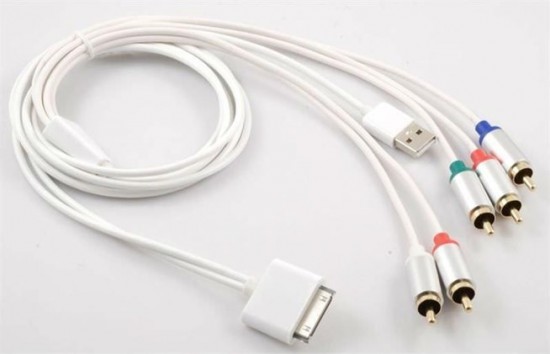 For older television sets, you will need these component cables to connect your iPhone, iPad or iPod. You won't be able to do mirroring with this cable but you can still view your photos and videos and listen to your music. The video resolution is much lesser since it can only reach up to 480i. You won't be able to find this on the Apple Store but it is readily available on other online gadget stores and retailers. You can also use composite cables, which is almost the same as component cables. These composite cables are the red, white and yellow cables that are usually found on older TV models and it can connect to almost everything.
Gaming Consoles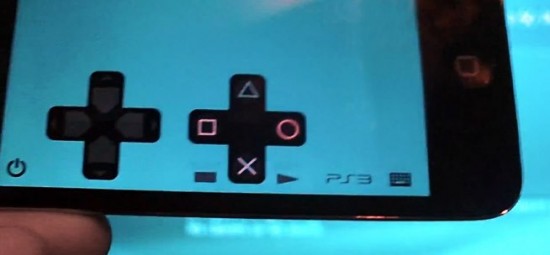 Gaming consoles like PlayStation 3 and Xbox 360 can now interact with your iPhone and iPad devices. There are certain apps that you can download for your PlayStation or Xbox to play games or watch movies from Netflix. You can successfully pair your devices so that you can stream videos online and watch it on the big screen.