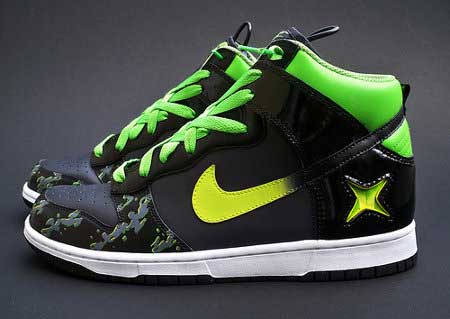 If you have been looking to waste $2500 on exclusive crap, these Xbox shoes are yours. These shoes sure look cool but these is no reason why these shoes should be priced so high. For that much money you can buy almost 20 Xbox 360 Pro gaming consoles. Maybe, Bill Gates should buy these and then hold some sort of competition and giveaway these pair of shoes as award. We don't think anyone else would be interested in buying these shoes (except for a "can-rob-bank-for-anything-xbox" fan). According to the eBay Auction page:
These are an exclusive pair…only one of its kind. Patent leather back with embedded fiber optic wiring in the shape of the XBOX logo. Battery placement is in the tongue as well as on and off switch that has 2 settings: Strobe or Constant light functions. Gradient lime swoosh faded to black. The toe is painted in a surreal Tiger Camouflage with accents of lime and bright green. These are a men's size 11."
These Xbox shoes feature a 'glow in the dark'  Xbox logo. Guess what, you will get a free "Sole Junkie" book when you buy this $2,500 Xbox shoes. If they drop the price to $100, I would buy these shoes. More images below.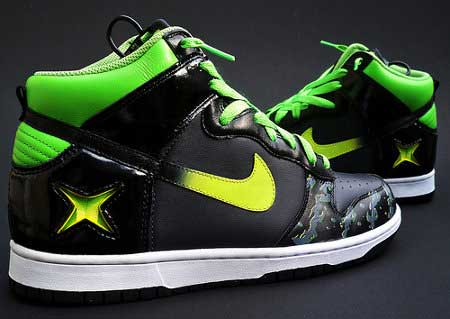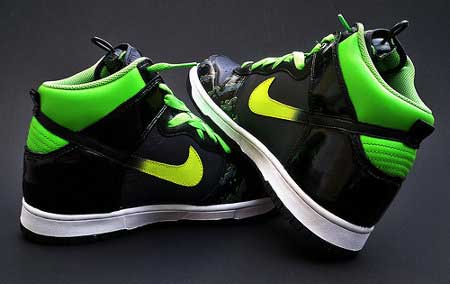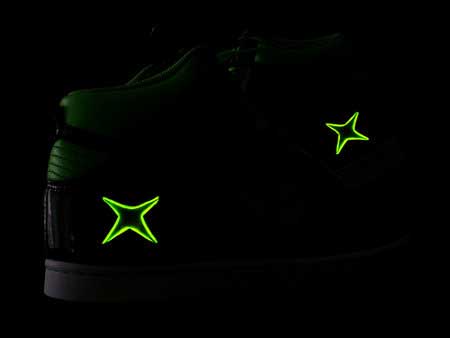 Update: These shoes were sold for $4000.99 at last.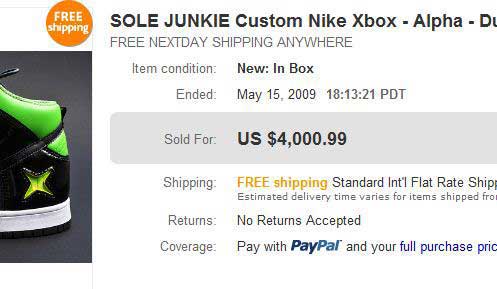 You may Also Like: