Q: I am currently on an iPhone 4 running iOS 6 and did not save my SHSH blobs; is there any way possible for me to downgrade from iOS 6 to iOS 5?
A: Downgrading is the process by which an iOS user (specifically, a jailbreaker) can return to an earlier firmware regardless of whether or not Apple is still using the same firmware. This process can only be performed by way of jailbreaking, however, simply because downgrading is a process that involves software modification – an activity done solely in the jailbreaking process.
In order to downgrade from iOS 6 to iOS 5, however, you need to save something known as an SHSH blob. The term "SHSH" is an acronym, though few jailbreakers know what the entire acronym stands for. According to SAURIK, the famous jailbreaker known for his work on hacking into iOS, the "SHSH" is acronymic for "signature hash, signed hash". What is most important in this discussion, however concerns not what the SHSH stands for, but the fact that these blobs are important in the event that Apple stops signing for earlier firmware.
As for your current iPhone 4 question, the short answer is yes: you can downgrade from iOS 6 to iOS 5, but only under certain conditions. Since you're using an iPhone 4, an earlier device than the current new devices such as the iPhone 5, iPhone 5s, iPod Touch 5G, iPad 4, and iPad Air, you can downgrade from iOS 7 to iOS 6.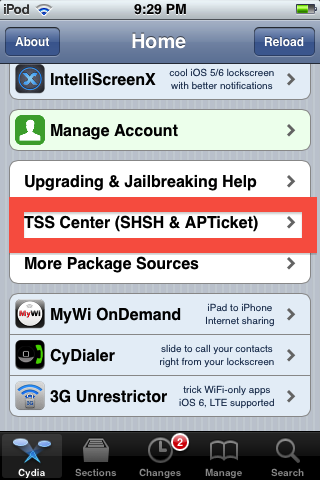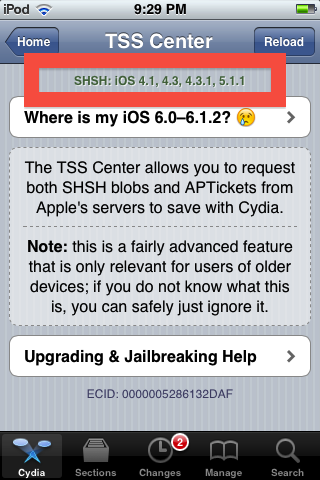 The first piece of advice I can offer is that you must save your SHSH blobs in order to downgrade from iOS 6 to iOS 5. It is best to check to see if it is possible to save them now, regardless of whether or not you've saved them in the past. To check what SHSH blobs you can save, go to the Cydia home page, then select "TSS Center(SHSH & APTicket)." You will then be taken to a page where you can see which SHSH blobs are available at Cydia for your iPhone, iPad, or iPod Touch. If you see iOS 6.0 or iOS 6.x.x of any kind, you can downgrade to iOS 5. Keep in mind that you may not be able to downgrade from iOS 6 to iOS 5.0 (but more like iOS 5.1.3, for example) if your SHSH blob for iOS 5.0 is not listed. You may have to downgrade from iOS 6 to iOS 4.x.x, but there are numerous jailbreak tweaks for iOS 4 available at the Cydia app store.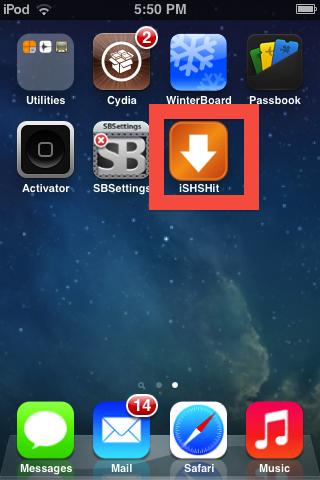 The last piece of advice I can give is that, to save these SHSH blobs, you will need to download a jailbreak app from the Cydia app store called "iSHSHit" – which is the small phrase "I SHSH it." This app will reveal which SHSH blobs are available on your device and allow you to save them to your email or some place important on your MacBook or Windows device. You can then access your SHSH blobs when you downgrade your device. You can also use programs such as limera1n, redsn0w, and tinyumbrella to manually save your SHSH blobs and help you go through the downgrade process.
To answer your question, yes, you can downgrade from iOS 6 to iOS 5. At the same time, however, how much latitude you have in downgrading depends upon whether or not your SHSH blobs have been saved. If you did not save any SHSH blobs in iOS 5, you may end up downgrading to iOS 4 or iOS 4.x.x.