Just over the 6 months later since EA revealed that the next chapter in their Fight Night series will step into a new domain of gaming following the dawn of 2011 – the title is almost ready to be shipped. The new title, Fight Night Champion is soon to be released the public. The release date is less than a month away and the gaming giant has just release their first demo of the game for Xbox 360 and PS3. Hopefully, the new title will create some buzz and should be worth playing.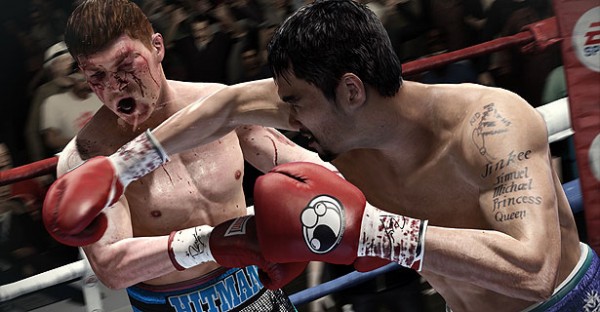 Fight Night Champion is all about boxing and in this game a player takes onto its opponent in a boxing ring for 3 rounds of punching and nose bleeding. The venue in the demo is set to BoardWalk Boxing Hall. You get to fight the big names in the industry too. You will be able to fight big time champions like Mike Tyson and Mohammad Ali. The demo is mainly crafted for head to head play and you will get a good idea of how the game should be when it is realeased. This demo should also be enough to getting acquanted with the gameplay and pave a way for you to play the actual one right away.
>> Check also, the cool Xbox 360 case Mods your Xbox 360 might be in dire need of.
This upcoming iteration has been infused with innovative gameplay enhancements such the Full Spectrum Punch Control system. This introduction has been plugged as a tool facilitating players to access and perform refined responsive controls. In addition, a new anaerobic stamina system recognizes individual muscle groups, allowing gamers to blend their punching action diligently with energy.
Fight Night Champion will be released for Xbox 360 and PlayStation 3 on 1st March and 4th March in North America and Europe respectively.