About two decades ago, most people rely on physical travel agencies to solve their travel dilemmas and set the best flight itineraries.
By mid-2000's, with the advent of online travel agents (OTAs) such as Expedia and Travelocity, travelers began booking their own itineraries in websites. Most recently however, an OTA will not be the most dependable place to find the best online flight deals.
Here comes a newer breed of sites known as the "meta-search engine", which offers a more comprehensive service. What these meta-search engines do is 'crawl' into the data of airline websites, OTAs, and flight-data wholesalers to look for the best price.
Here are some of the best comparison websites: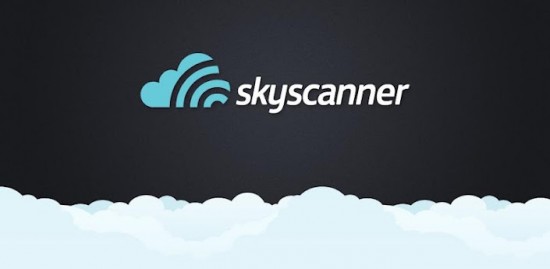 1. Skyscanner
Skyscanner can be quite reliable when comparing for fares, regular commercial and charter airlines included. Using its various filters, you can limit your choices based on factors such as direct flights, departure times, arrival times, and specific airlines. Their monthly bar charts can also be handy in showing which days are cheapest, based on the monthly averages.  I just started using this one since Kayak has always been my "Go To" and I'm impressed enough to make sure on every flight this is one I check as well.

2. Kayak
Kayak is another outstanding price-comparison website. First time web visitors find it easier to navigate and understand the numerous sections in the website. It also has helpful filters like those in Skyscanner. One bonus to Kayak is its ability to retrieve fares to substitute nearby airports in case flights heading to the main destination is pricey. Also, it recommends you to search for other airports that may be present in the same city. For example, Osaka Japan has two main servicing airports: Osaka airport and Kansai airport.  The filtering is excellent — you can pull up a very broad search and then narrow down based upon a number of different criteria from take and landing time, airline, connections, price and other options.  Plus an excellent App for your smartphone makes this one a keeper.  I use it on every trip I book.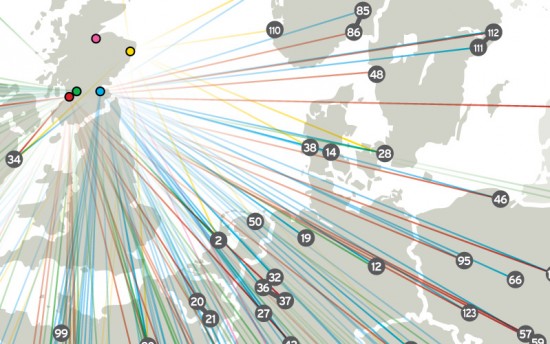 3. Flight Mapping
Flight Mapping takes a slightly different approach. It primarily shows you which airlines fly to which destination. The information given by the website can come quite handy especially if you are a leisure traveler or are unsure which airport in a particular destination has more flights. It's not 100% reliable though, so it is still best to check the latest updates given by the airlines' websites.
I can't tell you how many times I needed to know what airlines service what route.  And, that information isn't as readily available as you'd expect.  But this does a reasonably good job.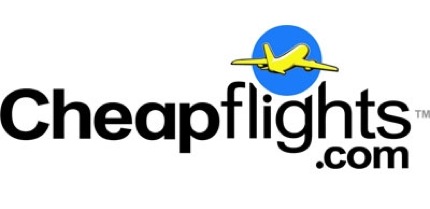 Cheap Flights is not necessarily a fare-comparison website, it is calling itself a 'flight deals publisher'. It will list down an massive directory of travel-related companies including airlines, online agents, physical travel agencies that will sell you a ticket to the destination you're after.
Another one I had personal success with this past summer is OneTravel.com — I booked tickets from Germany to Croatia and Croatia to Hungary — when I couldn't find good deals elsewhere this booking agency had the best deal and everything worked smoothly.  Only issue I ran into was reserving actual seats – they have a nice setup for that – it just didn't book successfully.  A quick call to their office and all seats were reserved.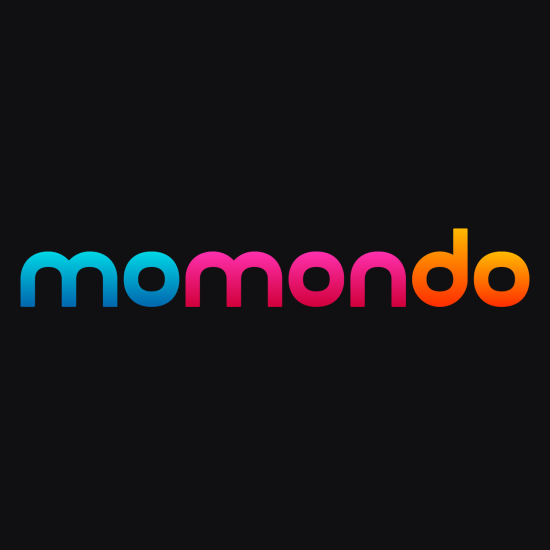 5. Momondo
Momondo is a price-comparison website with main headquarters in Denmark. It has a considerably fast meta-search engine, and does not open multiple browsers which can be confusing and annoying to the uninitiated website visitor.
As someone who lives in the U.S. this is without a doubt my "Go-To" airfare search engine when I'm traveling anywhere in Europe.  It does much better than domestically based airfare comparison search engines and picks up more of the discount carriers that fly throughout Europe.  A great interface that is almost fun to use you'll actually look forward to booking your next trip!
What about you?  Besides these five what other travel airfare shopping site has worked best for you?