The Apple iOS 7
Apple iOS 7 is finally out and everyone expects that there will be a lot of improvements and new features with the new mobile operating system. The first thing that you would notice with iOS 7 is its newly redesigned interface. Apple promises that the iOS 7 will be the most powerful mobile operating system with complete and full features. There are over 200 new functions and features included in the iOS 7 and here are the Five Best New Features in Apple iOS7:
The iCloud Photo Sharing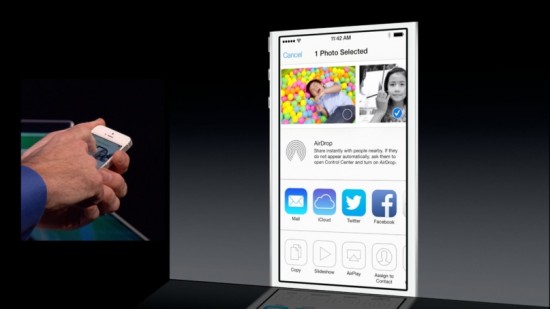 Everybody loves showing their photos online and with iOS 7, you can now instantly upload your photos and stream it live on iCloud. You can easily post videos and photos and it will immediately be displayed on everyone's iDevices. You will also get updates and see new activities on your shared stream. This is what streaming is supposed to be like.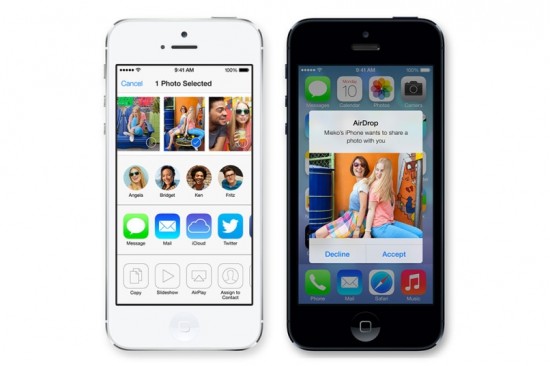 This exciting feature eliminates the hassle of sending photos and documents. With the AirDrop feature, you don't need to send files by email or text, you just push a button and your device will do the rest. However, the person has to be near or beside you for this feature to work. You can easily share your photos, documents, videos and others by tapping on the share button and selecting the person whom you are sharing the files with. AirDrop uses BlueTooth and WiFi for the transfer and it is completely secure.
New Camera Interface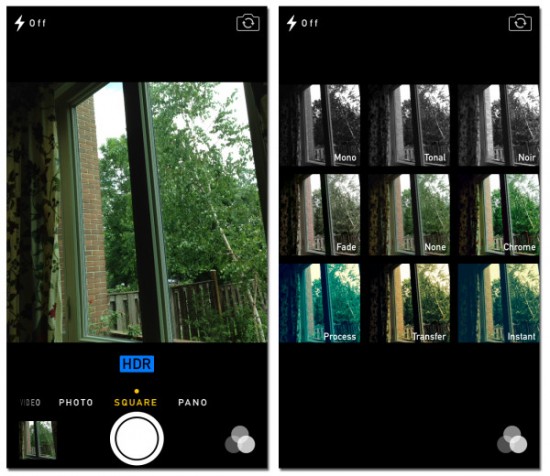 iOS 7 has added new features for the camera interface support. The live photo filter previewing is one of the features included in the new interface. It has nine filters that you can apply on your photos. If you want to improve or edit an image, just click on it and apply the necessary filters.
Smarter Multitasking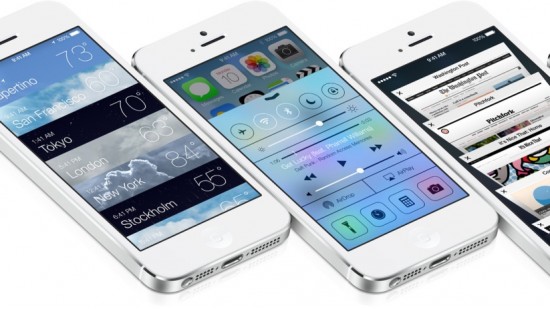 We all need a faster and smarter multitasking feature for our iDevices. iOS 7 has made multitasking easier because it knows when you are likely to use an application and it will update all the contents even before you launch them. For example, if you usually check your feeds at 10 a.m., this OS will have your feeds ready for you on that particular time.
iOS7 Control Center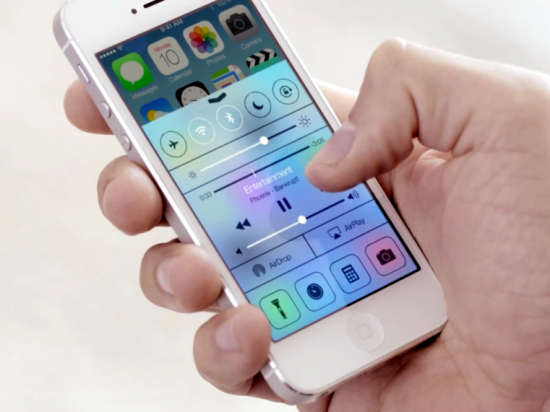 Finally, Apple gives you a control center that simplifies and streamlines every task that you need to do in one convenient panel. This control panel is like a quicker access or a shortcut to eliminate longer navigation on your iPhone or iPad. You can now easily control your Bluetooth, WiFi, music, brightness and other task without having to open the settings menu. You can bring up this control panel anytime as long as your screen is on. This control center can also be disabled when you are using an app.