Jailbreaking your iOS device (whether iPod Touch or iPhone) will provide you with a sense of accomplishment. It is no secret that individuals love to gain power – and gaining control over your iOS device will provide the same rush as, say, getting a job promotion. After the jailbreak, however, you could run into a few problems. While most jailbreaks go smoothly, there are a few that don't turn out so well.
I had a jailbreak go wrong once. I jailbroke my iPhone 4S, only to discover that Siri had automatically "downgraded" to her former status in the iPhone 4 experience. I then decided to restore my iPhone software (known as IPSW) in order to restore the iPhone 4S to its full functionality, and Siri returned to normal.
In any case, I finally decided recently to work on an iPod Touch issue I'd been having after a jailbreak. Some months ago, I jailbroke my iPod Touch 3G, only to discover the words "server certificate invalid" on the Cydia App Store screen immediately following the jailbreak (by the way, I used an earlier Evad3r jailbreak; it didn't go too well). I didn't know what to do at the time, so I decided to restore the iPod Touch 3G and let it be. "It's probably Apple's denial of web support for the device," I told myself. Surely, it couldn't be a problem I could fix, right?
Wrong. Flat wrong. Last night, I decided to jailbreak my iPod Touch 3G again. I went online to look at iPod Touch prices and didn't want to spend another $299 to get a current iPod Touch. Why spend the money when I already own one, I told myself. This time, however, the iPod Touch registered the same thing as it did previously: "server certificate invalid." What did this phrase mean, and what was I to do?
If you're asking the same question, it's evident that you have had a similar experience (if not the same), and you want to know what to do. Well, there's nothing to fear: the problem may seem overwhelming, but there's an easy solution. All you need to do to fix the server certificate invalid problem is change the time and the date on your device.
Remember the time and the date? Sometimes, we return to old devices without giving the slightest thought to whether or not the time and date are current and up-to-date. Older devices, however, lose their sense of accuracy – so it's likely that you will find many old smartphones, iPods, and tablets lose accurate time and date. At that point, you must fix the time and date in order to fix the problem.
If you have an iOS device and want to fix the "server certificate invalid" problem, go to your settings menu, select "General," then "Date and Time," after which you can leave the time alone or change it. If you want to change it, then go down to "Set Date & Time," and spin the hour and minute wheels in order to select the right hour and minute as well as the correct month, day, and year. In the pictures below, I selected January 14, 2014 as the correct date and 6:40 AM as the correct time.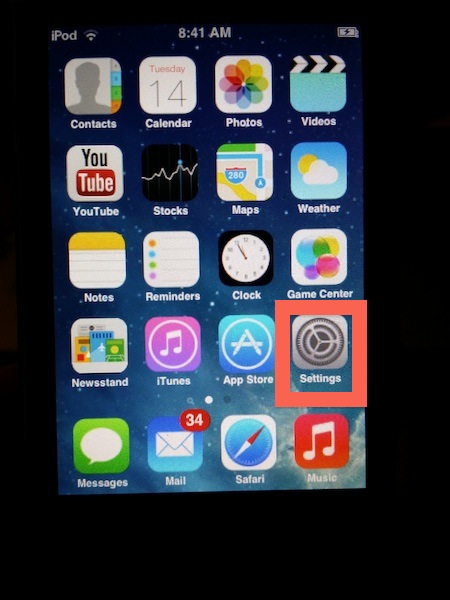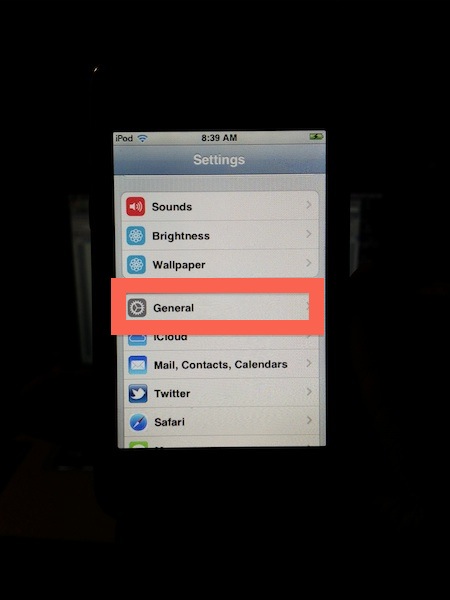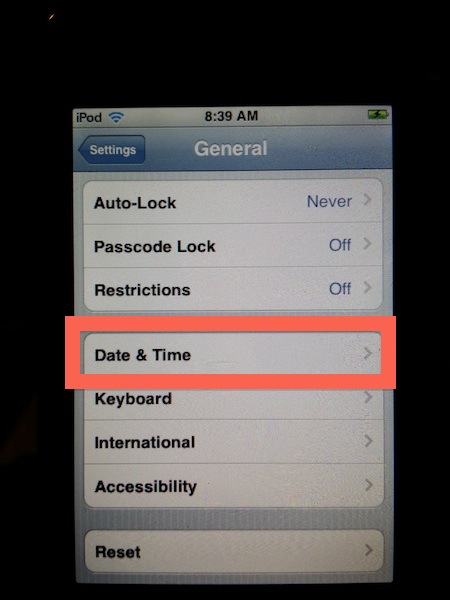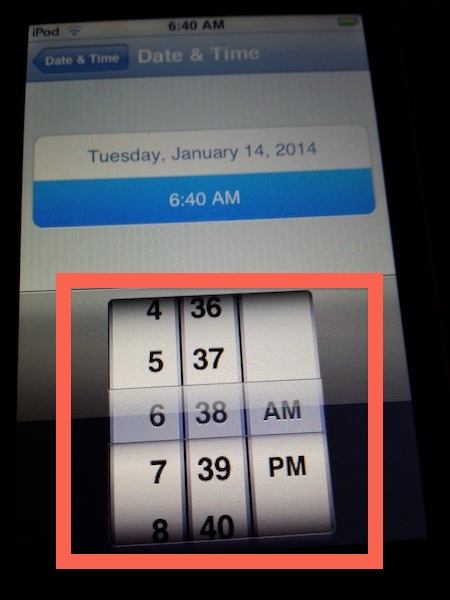 After you select the correct date and time, return to the home screen and head back to the Cydia App Store. You should be able to navigate the Cydia App Store without seeing another invalid statement.
The server certificate invalid statement is significant in that the same warning also claims that the Cydia site you're visiting at the moment could be an artificial site, and someone could be trying to grab your personal information over an insecure server. In reality, it's likely not the case – you just need to readjust your time and date to match the current time and date so as to avoid seeing this message again.
Stay tuned for more tips and advice on what to do should you encounter heartache after your jailbreak.