Is your device experiencing low memory storage issues despite your careful handling of your phone's storage space? Have you deleted countless files and apps just so you can fix your storage problems? Well, before you get obliged to delete even the most important files and applications that you have left, here are some reminders for you.
Maximize your SD card memory.
First, if your Android device is running out of memory, make sure that your files – photos and videos – are stored in your Android device's SD card memory. That is why it would be very helpful, too, if you would buy an SD card that has a huge storage space. And if you really have too many files stored in your SD card, choose to transfer them to your laptop or to any other external storage devices.
Use a cleanup app.
Another way that you can consider is to download a cleanup app for your device. Instead of clearing your cache or log or deleting unused files one by one, download a cleanup app such as Clean Master to do the entire job for you. This can also make your device return to working using its normal speed.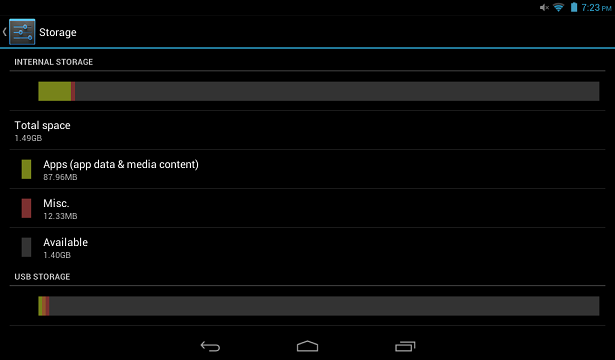 Uninstall useless apps.
Another step that you can consider is to uninstall apps that you are not using. If there are games that you are no longer playing or if you have too many apps of the same functionalities installed in your device, delete the ones that do not seem to be useful to you. Leave only the ones that you regularly use to clear some storage space.
Let factory reset be your last option.
Finally, when you can no longer use your device because of a notification indicating the lack of memory space to continue your device usage blocking your activity despite the fact that you have already followed the tips mentioned above, resort to choosing the factory reset option to clear everything that you have in your device. But before that, try your best to have a backup of the most important files that you have. Remove your SD card before the factory reset session to avoid probabilities of erasing even the data stored in your SD card.
With the tips mentioned above, you can surely save your device from being completely unusable due to memory storage issues. Just follow them carefully and if things get unmanageable, seek for the assistance of experts.