While the BlackBerry app market may not be nearly as large as the iPhone market, that doesn't mean that there are not numerous, quality BlackBerry apps that many users will appreciate. Here are 5 of the most current and innovative apps for the BlackBerry. All three of these apps are also free!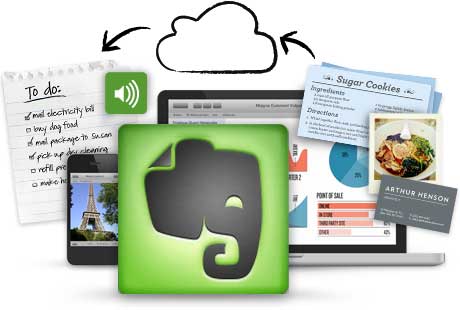 You can replace your spiral notebook for a 21st century update that enables you to record thoughts, brainstorms, and musings in a more organized fashion. In addition to text, save photos (i.e. class board notes) and audio (maybe an impromptu interview) from either your phone or desktop. Then you can search through them later. Just a few possibilities for Evernote include keeping all of your Internet browsing organized, preparing for meetings, taking snapshots of important information, researching, taking notes in class, and recording voice memos.
One of the most popular music streaming sites is now available for mobile devices. Pandora has a wide variety of music styles including jazz, classical, hip-hop, Latin, country, classic rock, pop, dance, and much more. You'll enjoy all of Pandora's great features in a version that is streamlined for EDGE connections, allowing you to listen to your music just about anywhere. You won't even need a 3G BlackBerry. Some users enjoy Pandora so much that they opt to use that exclusively instead of loading their own music onto their phones.
It is not a secret that it is much easier to navigate full HTML pages on Palm Pre and iPhone devices that allow multi-touch gestures than it is on BlackBerry devices. While Opera Mini 5 cannot magically give your BlackBerry multi-touch gestures, it will give your loading speed a jump start by compressing pages before loading them. It also has a more powerful interface that the default BlackBerry browser does with options such as Speed Dial shortcuts that launch favorite web sites in a single click. Additionally, thanks to the tabs, switching between web pages is very easy.
Opera allows BlackBerry users with both touch screen and keypad devices to navigate smoothly. The browser has the option of switching between landscape and portrait mode. It also allows you to adjust font size to make reading easier.
If you are a text-buff, chances are you have already used WhatsApp on any of the other devices you owned in the past. WhatsApp is a multi-platform chatting app that can be used to send and receive text messages, photos, audio-recordings etc. The push notification make it a very reliable mode of communication with your friends and family.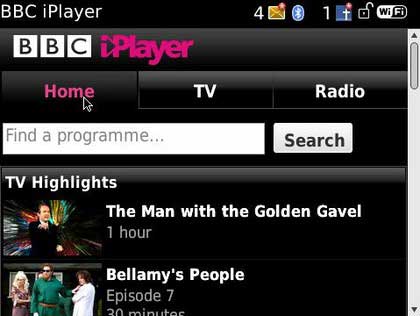 BBC iPlayer lets you enjoy internet television and radio service on your BlackBerry and other supported devices. This app puts TV right into your pocket and you can watch any BBC shows from past 7 days. This app works only via Wi-Fi though.
We hope that you liked this list. You may also want to check blackBerry wallpapers and PlayBook wallpapers.