Apple's Touch ID fingerprint scanner in its iPhone 5s has set a new trend. The need for more secure access to mobile devices and internet accounts has become a top priority within the last few years due to increased smartphone theft. Samsung is a little late to the game, but Android's largest and most popular OEM is now coming aboard.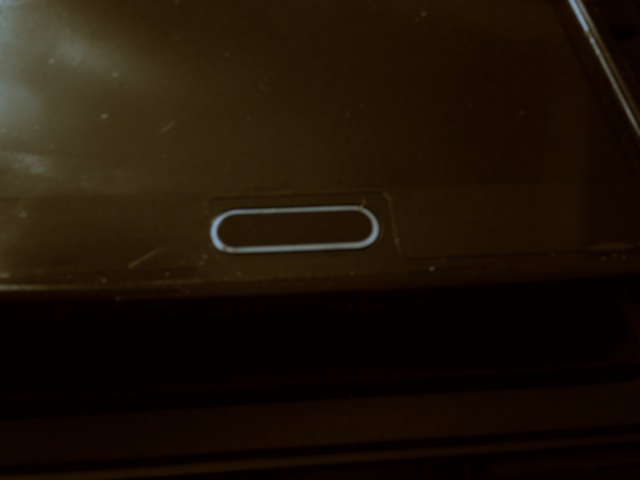 According to Samsung expert site SamMobile, Samsung will implement a fingerprint scanner into its Galaxy S5. While earlier reports suggested that Samsung would place the fingerprint scanner on the display, Samsung has decided to follow Apple's cue on this one and place the scanner into the home button. The fingerprint scanner sensor requires a swiping rather than tapping motion:
The sensor itself works in a swipe manner, which means that you would need to swipe the entire pad of your finger, from base to tip, across the home key to register your fingerprint properly. Also, you would need to keep your finger flat against the home key and swipe at a moderate speed or else it won't recognise your fingerprint. The fingerprint is sensitive to moisture, as well. So, don't try to use it with wet fingers because it will, literally, give you an error and tell you to dry your fingers first.
The Galaxy S5 fingerprint scanner will help you see a real-time image photo on the screen while using the scanner, and allows up to 8 fingerprints to be used in Samsung's software. Out of the 8 fingerprints, at least 1 must be devoted to unlocking the screen. The other remaining fingerprints can be used to access internet accounts, whether a Samsung account or accounts to other websites.
While fingerprint scanner implementation into the Galaxy S5 is a welcome technological feature, some consumers find the idea to be somewhat intrusive. After all, there have been studies done by hackers that show that fingerprint scans can be manipulated and altered. With the iPhone 5s, some iPhone hackers decided to see if they could "fake" an authentic fingerprint scan and gain access to the iPhone – and they succeeded.
In addition to fingerprint scanner implementation, Samsung intends to make some strides on Galaxy S5 retail pricing as well. Bloomberg News says that Samsung's pricing will be lower than previous Galaxy S models in the past:
The new phone, with an improved battery and camera, will be released about the same time as an upgraded Galaxy Gear smartwatch, the person said, asking not to be identified because the specifications aren't public. Samsung may start selling the new phone for less than previous models in the S series after encouragement by at least one wireless carrier, said a second person familiar with the matter.
Rumors are still circulating that Samsung could be creating two Galaxy S5 models, one higher-end and one lower-end for Galaxy consumers. The Korean manufacturer could price its models at the $199.99 price point – as opposed to a somewhat higher price tag for its 2014 Galaxy smartphone(s). The Galaxy S4, while selling well, did not reach the estimates analysts expected.
Mobile World Congress (MWC), dubbed the single most important tech conference of the year, will reveal Samsung's latest and greatest products. Until then, we'll keep an eye out to bring you the latest in tech product announcements.