Gaming is one of the most preferred entertainment channels, especially when boredom gets overhead and not having a proper game in the time of need fuels the boredom and sometimes even blitz it to frustration. Good online games come to rescue here, but due to the enormity of online games, finding ideal good online games is a quite tough job and that's where we come in.
In this post we have filtered 20 best online games that will surely rid you of boredom and let you enjoy a few hours of your day. We also made a list of Hardest Games Ever and you can check them out if you love a bit of challenge. You might also want to check Cool XBox 360 Case Mods if you own that console and want to pimp it up.
1. Runescape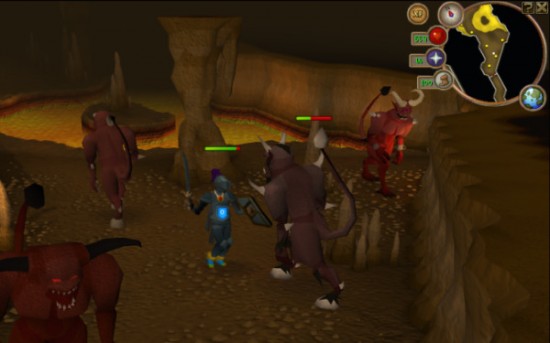 This one is the most popular free MMORPG browser game with ever growing skills to master, hundreds of quests to compete, thousands of monsters to battle with other people online.
2. FIFA Online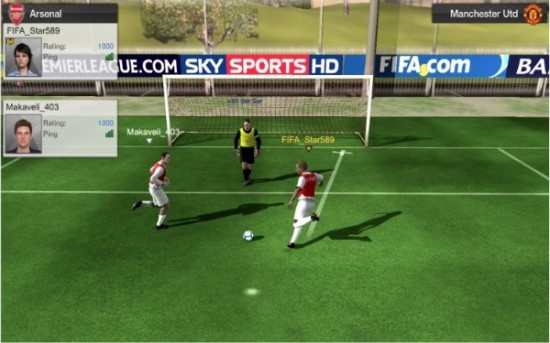 The exuberant console EA sports best ever franchise popularly known as FIFA is here to thrill you online. Albeit, the beta 4 has ended but you can still register for the next beta phase for free.
3. Desktop TD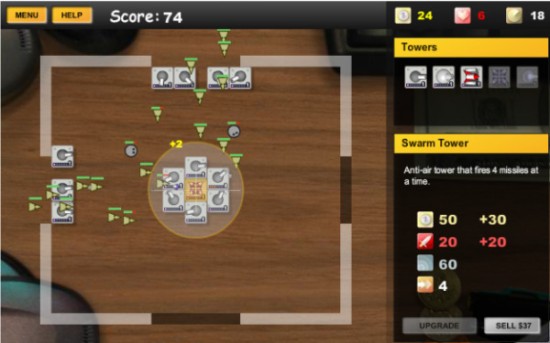 A basic shoot and blow game with simple graphics and strategy is freakishly addictive. All you have to do is blow the enemies with cannons before they reach their destination.
4. Super Mario Brothers Crossover
Visit Super Mario Brothers Crossover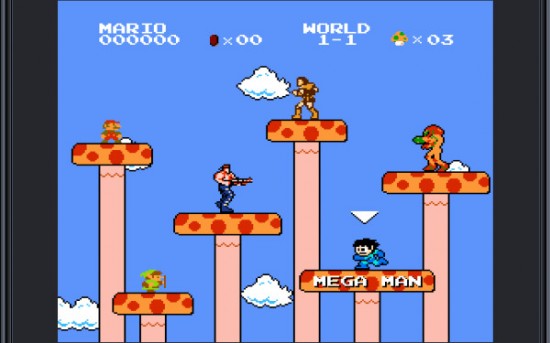 As the name suggests, this Super Mario themed game is a big re-union of all the video game super heroes like Samus, Link, Mega Man, Simon and Bill R. All the characters have their powers intact and the background music of each character makes it nostalgic and just perfect.
5. Atomic puzzle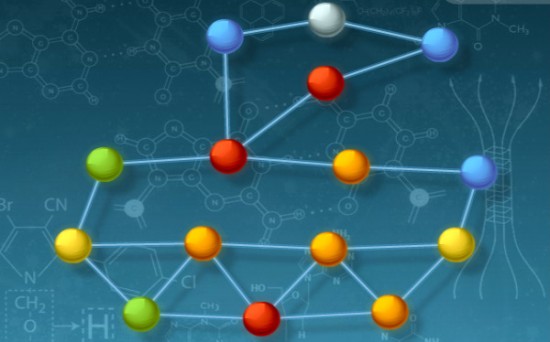 A simple but addictive online game with soothing background music. It has 50 levels and in every level you almost have to follow the same basic strategy, that is, to collide similar colored atoms, make them disappear and you can also share your score instantly on Facebook.
6. Blood Wars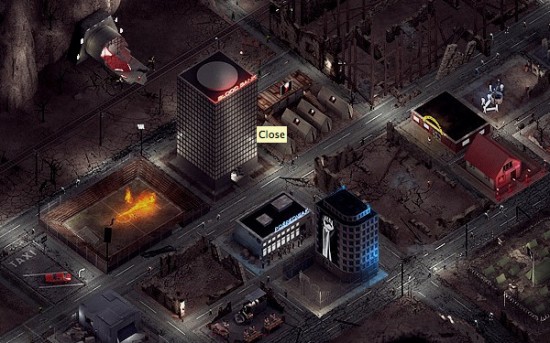 Blood Wars is an MMORPG where the player controls a vampire in a post nuclear world . There are also many other things that you can do in this game besides the conventional bloodshed and murders.
7. Continuum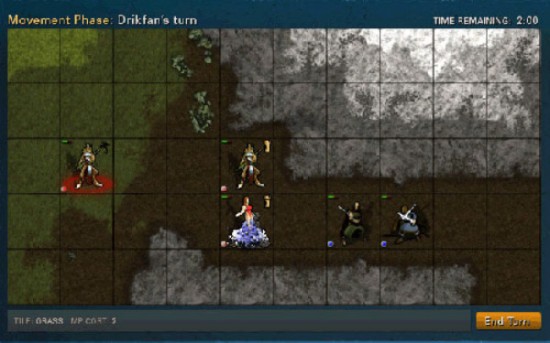 Continuum is a strategy game that fuses turn-based war gaming, collectability with RPG elements. You start off by building a squad that you will use to battle other players and find usable equipment on the battlefield. There is a wide variety of races to choose from each with unique abilities so you can choose the one that's right for you!
8. King's Island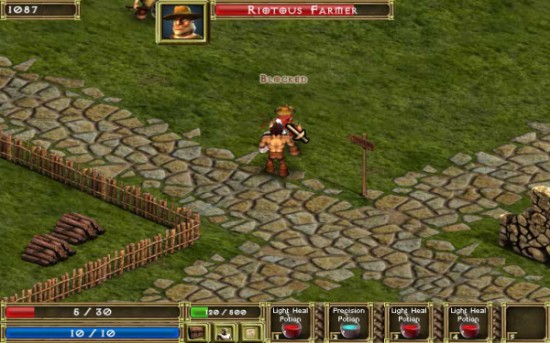 You start off in this great online game as brutal topless poacher and raise your status by killing guys on the way. You can find and buy armors from the shops to increase your brute and the overall combat aspect of this game is pretty great.
9. Continuity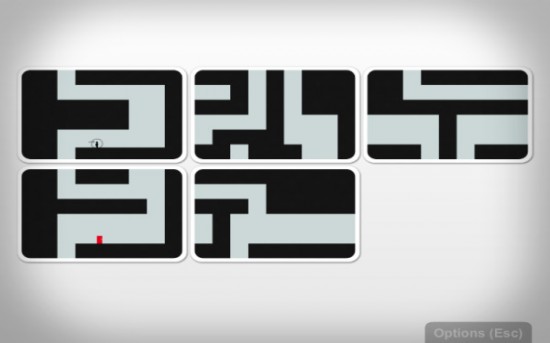 Continuity is an award wining simple but legendary good online game where you basically have to swap between controlling the stick man and operating the puzzle to maintain the "continuity" of the game. You yourself have to arrange the puzzle every-time to let your stick man pass every level and when operating the puzzle your stick man is stationary and vice versa.
10. Paradise Paintball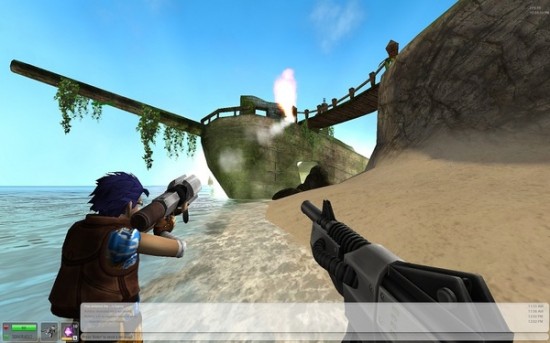 Paradise Paintball 3D is a fast paced multiplayer FPS which combines paintball with counter-strike. If there are any CS fans frothing at the mouth out there, then download this game and go nuts.
11. OGame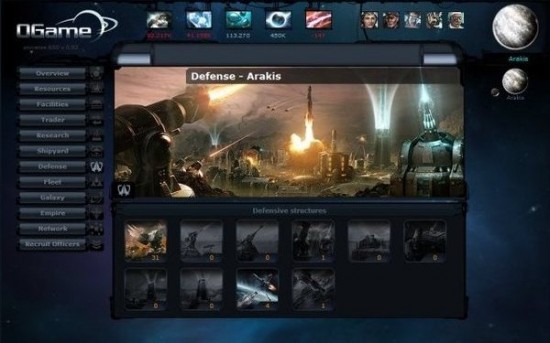 A good text based online strategy game where you begin by collecting resources, research technologies and build economic, military infrastructure to create armies on your owned planet. You can make alliance and trade with other people online to dominated the whole universe.
12. Battle Dawn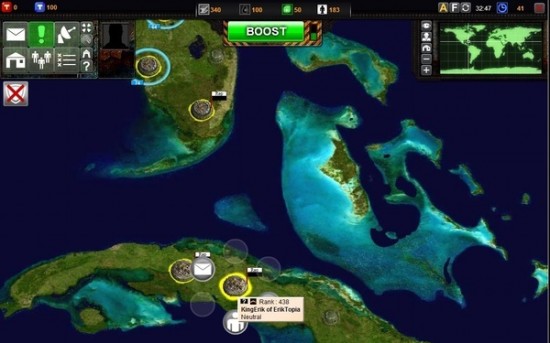 A free flash based MMORPG game with thousands of online gamers all having the same motto of 'capturing the whole world'. You first begin as a leader of small colony and then with diplomacy, strategy and skill make you way to the top and expand your rule to entire world. You can also keep allies as long term friends to help you out-maneuver your enemies.
13. Sonny 2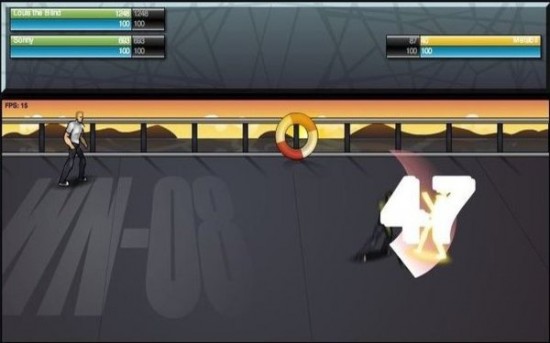 Sonny 2 is an RPG where you play as a Zombie that must abuse humans. It has appreciable combat styles and cutscenes. It also has a great leveling system and heaps of items and powers.
14. Auditorium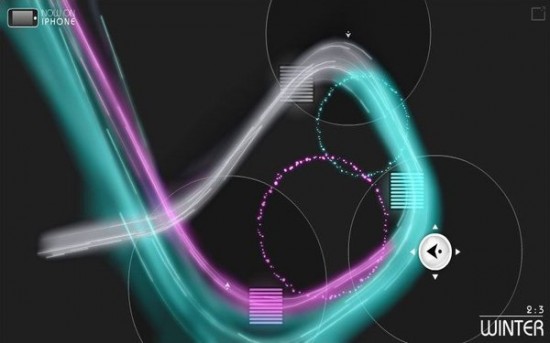 Auditorium is an intuitive music puzzle online game where you have to direct a beam of light into a specific box using different level specific tools to make a certain sound. Quite literally, there is no right way to solve a puzzle, you can try different combinations to finally make up a rewarding song at the end. The game is now also available on iPhone App Store.
15. Bubble Tanks 2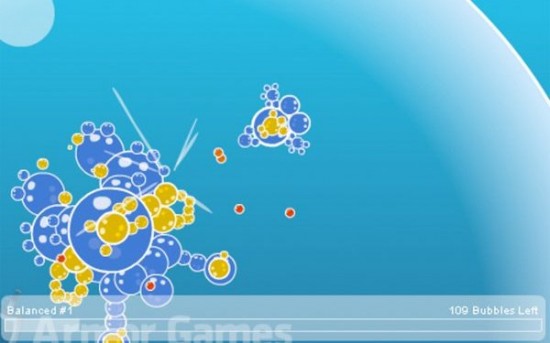 A simple game from from Armorgames where you destroy the enemy bubble tanks and take their bubble to fuel your own growth and power for more destruction and more bubbles. The game gets tougher with every level and with every passing victory you are equipped with more weapons which you finally have to utilize to beat your ultimate adversary.
We hope that you like this collection of good online games and we hope that these provide you with some sort of entertainment at home or at the office. All we can suggest is, don't get fired playing one of these games during office hours.