iPads are revolutionizing new point of sale systems and are taking the business world by storm. They make selling your retail items ridiculously easy. Using an iPad POS system is the total solution to your small business needs. It allows its users to organize products, accept payments, respond to orders, track orders, and much more. To make things even easier, we've developed a list of compatible hardware options. There are some amazing options available from vendors like Shopify.
Wireless Barcode Scanner
According to this article, one of the great features of new POS technology is the ability to scan both printed and digital barcodes. A printed barcode is the type you would see on the back of your store bought bread. A digital barcode looks a little different. Many people scan them with their smart phones to learn more about products or get special offers from places.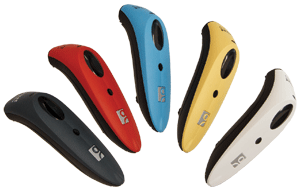 A wireless barcode scanner makes having your iPad based POS even more convenient. First, the barcode scanner is wireless. That means there are no wires to trip you or to get tangled as you scan your items into your online store. Next, it is lightweight. A lightweight wireless barcode scanner helps reduce the risk of injuries caused by repetitive motion.
A handheld wireless barcode scanner offers you true freedom to load products into your shop. It enables you to go to the location of the product within your retail facility. This can eliminate the need to move heavy or bulky items until they need to be shipped to the purchaser.
Wireless barcode scanners are compatible with many vendors. Some are even compatible with Apple. They make integration with your other devices painless and simple even for beginners.
Cash Drawer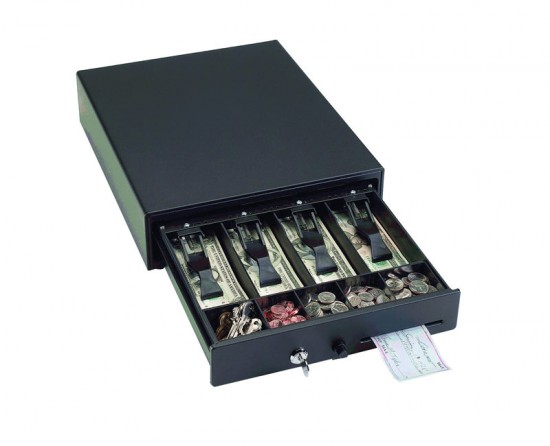 An important part of any POS system is the cash drawer. A unique ability of cash drawers in a POS system involving an iPad or other tablet is the ability to sync with the tablet and open wirelessly. The cash drawer can be locked and opened manually for extra security. Adding a cash drawer to your POS system is an important part of business security when you accept cash. A cash box or other storage method is not as secure and will not leave your customers with the same feeling of trust that a drawer that works with the rest of your POS system will. When you link your cash drawer to your iPad or other tablet, the device is able to keep track of the money within the drawer at all times. This reduces time spent counting bills and coins at the end of an employee's shift.
iPad Stand
Another great hardware option is the iPad stand. While it is possible to keep the iPad in hand or on the counter while transactions take place, using an iPad stand makes the device more secure and offers a sleeker look to customers. These stands come with the ability to swivel the iPad around, so you are able to turn the device toward the customer to obtain a signature during credit transactions. The stand also keeps the iPad above the counter level and away from accidental spills, and it also keeps the iPad secured so it is never dropped or damaged. iPad stands come in a variety of designs. Some vendors offer versions with a keyboard and mouse for simpler data input.
Receipt Printer
Your customers need a receipt for their purchase. Receipt printers can be easily integrated into your iPad POS system. They are easy to set up and allow wireless printing. They are small and compatible with major operating system drivers. Receipt printers can come with traditional inkjet or thermal printing. As an alternative to a printed receipt, you can offer your customers a digital receipt sent directly to their email address.
Barcode Printer
A barcode printer is a must if you stock handmade items. It's also a necessity for price markdowns if you don't want to reprogram your already scanned inventory. Barcode printers simplify your inventory system and offer your flexibility with pricing. If you have already made the decision to purchase a wireless barcode scanner, a barcode printer is a great complement to your system.
Card Reader
An essential part of your iPad POS system is the card reader, which that allows your business to accept credit card payments. You are able to capture the electronic signature of your customer directly onto the touchscreen. Here's the great part about using a card reader for your business. The fees for using a card reader with your iPad POS system are significantly lower than other systems. Plans usually charge a fee per transaction rather than high monthly rates. Vendors charge around 2.7-2.15% for each transaction. These card readers are compatible with Apple and Android devices and plug into the headphone jack of the tablet or phone.