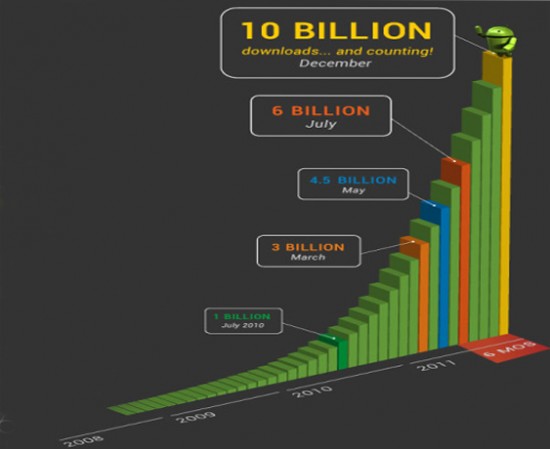 With the passage of time no one had thought of such an improvisation in mobile operating systems such as Android gave it to us. It was never imagined that there would come any competitor against the Apple iOS. Android has evolved a lot and no doubt the time when Google took its charge it conquered astonishing heights. Android has a history to tell behind it which will let us know how it actually came and acquired so much of faith.
Android first came to the scene in October 2003 at California, United States. Its founders were Andy Rubin, Rich Miner, Nick sears and Chris White. In August 2005 Google took the charge of Android Inc. In 5 November 2007 many a company's joined together to form an Open Handset Alliance which provided an initialization to its evolution and after some days on 12 November 2007 Android Beta SDK was released. On 23rd September 2008 the first handset carrying Android 1.0 as its operating system was launched, HTC Dream (G1). After then it has started to evolve rapidly.
Speaking of the applications present in the Google play store there are a lot of free and paid applications out there. The application count makes it different from the other OS's because the flexibility of Android is what has counted and provided a comfort to the people around the world. On 17 March 2009 about 2,300  applications were available in the Android market. The number got increased rapidly, as on 10 May 2011 Google announced that Android market had 200,000 apps and more than 4.5 billion downloads. Till February 2012 there were more than 450000 applications present in Google play store and still expanding.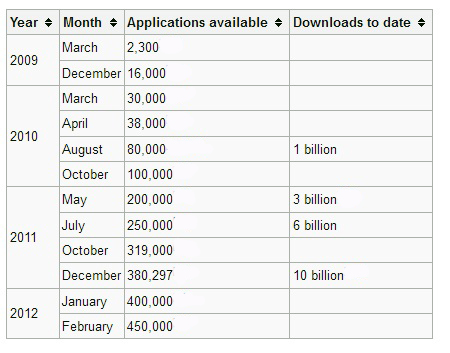 As far as the growth in application count is considered, android is an open source operating system which allows you to develop a large number of software's and applications for it. The number is increasing with the passage of time and that too very much rapidly. The Android is beating down the Apple by providing flexible limits to the robust ones offered by Apple.
Apple comes with its store too which is predefined in its devices and in the same way you need to download the apps from there. The count is too heavy to take, with the 450000 application present in Android market Apple comes up with 555,000 applications for their users. But the main difference is Android being an open source and a better provident of applications for the use. But still Apple has its own benefits and cons over Google's Android OS. The share that developers get is very weak for the application they develop but the same time Apple developers generate a healthy amount of money. Except this Apple provides you a unified homogenous path on which developers can develop an application which will work on their every device not like Android which comes up with dilute hardware and software specifications. To be frank enough it is being still wondered whether Android can go that big as Apple did go.
In brief Google has done a lot with Android OS and in turn Android has brought a lot of success. But it is still early to say Android matches Apple iOS.