When it comes to gaming consoles, everyone has one these days! It is practically a default device that can be found in almost any home around the globe. If you want to give your Xbox 360 a new look, then from now on you can easily do that. If there are covers for mobile phones, there had to be something similar available for your Xbox 360!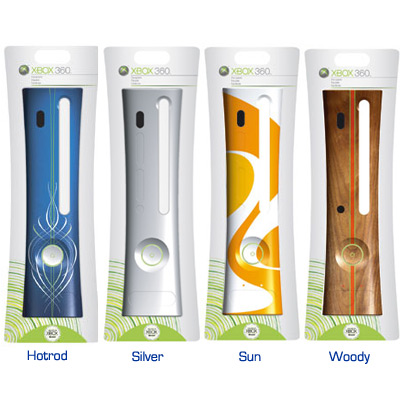 Thus if you want to make your Xbox 360 look even better, you can always consider buying a new Xbox 360 faceplate for it! Finding them is just not a problem as you will be able to find hundreds of models if you go online and have a little research going on. You might want to check the online forums first and maybe there you will find information on the best deals and best faceplates around. If you are internet savvy then you can go on search using Google for the best deals around.
Thus you know that your Xbox 360 has a removable plastic faceplate which of course, by being removable it opens the gates to customization.  First of all, every component that you have bought for your Xbo360 has arrived neatly packed, while having the goodies at the bottom of Santa's bag, as they say. Now, you will need to have that packaging gently removed using some scissors, in order to reach to the faceplate that can be found inside. You will find the instructions at the bottom as well, so be sure to look carefully for them, for they will come in handy.
Now, that you have taken everything out, it is time to deal with the installation process. For this you will have to open the starting faceplate. This will not be your easy as 1-2-3 process so be prepared for some meticulous handling. Thus you will be able to find beneath the USB are, at the bottom of your faceplate, some slot that will need to be pulled out. If you are a guy or a girl with strong fingernails, then you can try having it popped using them. If that's not the case, it's better to use a screwdriver anyways. You will spot four tabs on the upper face and three on the lower one. All you have to do now is have your new faceplate pressed and things will just be in for a happy ending.
Are you really required to have a new faceplate for your xboxkinect? Guess not, but having one will certainly make it more attractive and appealing.