If you find that you are waiting much longer than usual for websites and pages to load, or other applications are taking much longer to respond, there are a few tricks you can use to speed up your Internet connection.
Make sure you go and get a Speedtest to determine first if it's your bandwidth provider.  Speedtest.net is my personal favorite.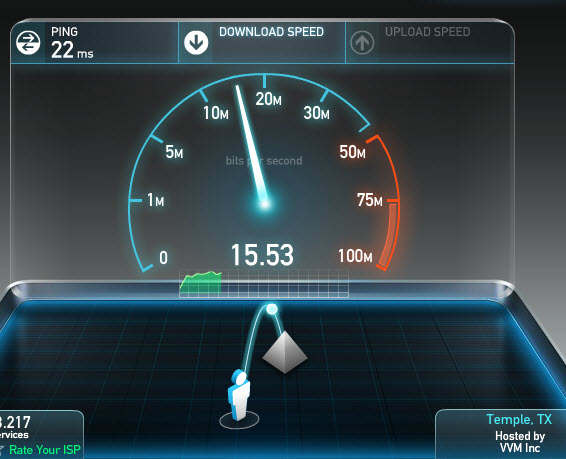 Change your browser
The majority of people online are using Internet Explorer, which, is the default browser for all computers. There are several other browsers on the market, where the manufacturers have focused specifically on increasing the browsing speed, by minimizing the use of the resources of your computer.
With alternatives such as Firefox, by Mozilla, and Google Chrome, you can customize your browsing by disabling unneeded add-ons. There are many extensions available for Firefox that allow you to block ads and JavaScripts, and flash files which typically slow the operation of your computer. An optional add-on called Fasterfox Lite is also available to speed up FireFox. Google Chrome is a much lighter browser, and uses less memory and resources, and can be better for loading heavily loaded webpages. There is an add-on called FastestChrome, that can increase the rate at which sites are loaded.
Close unwanted tabs
While having multiple tabs open, can provide the convenience of not having to reload pages, they may be consuming more of bandwidth, because they may automatically refresh after a specific time.
 Allow some cookies
There are two sides to the cookie coin. Cookies stored on your computer, may often be seen as an invasion of your privacy, as your browsing history or any other stored information can be made available to others, caching allows information to be retrieved and pages to be loaded much faster.
The trick is to be selective, by adding exceptions instead of banning all cookies. You may wish to adjust your settings so that cookies are not all cleared whenever your browser is closed.
Adjust your wireless router
Your Internet connection can be slowed by having to broadcast on the same channel as some of your neighbors. A free utility such as inSSIDer that you can download will scan your area for available channels that may not be as crowded. You can change your router to use a different channel, with fewer networks.
Moving your [store]router[/store] to a different location can also help when there is a direct and shorter and unobstructed wireless connection to your PC.
Eliminate interference from other wireless devices.
Other wireless devices such as cordless phones that may be operating on the same network can interfere with your wireless Internet connection. Separate all wireless devices, so that they are as far apart as possible. Use a separate phone jack if possible.
Back to the Ethernet Cable
The wireless space is not yet as hardened as cable. While there are no wires to which we must be attached, the disadvantage is that penetration and interference is also much easier. Interference slows the transfer process, and wires can still be much harder and faster.
Do you have some tips that have increased your browsing experience?
Related articles