There are many times when one gets tired and more often angry with computer performance, despite the powerful components used in the assembly of computer. There are many factors that can be held responsible for this laggard performance and eradicating or alternating some of the simple things in your computer can totally resuscitate your computer.
In this post, we have collected some tips that will help you to make your computer faster. You may also want to solve internet explorer problems or restore computer to factory settings. If you want, you can share some of your tips in comments below.
1. Disk Defragment

Whenever you add files or programs to your computer the files are fragmented randomly for fast access and retrieval.
However, when you upload these files these fragmented files are stored on the largest part of your hard disk which is often far way from other fragments.
So, next time you try to open a file or execute a program your computer first needs to collect these files from different sectors, put them in order and then put it in front of you.
The computer already knows the location but this process of recollecting and re-ordering makes the process slow.
That's where Disk defragment tool comes into play. Windows includes a Disk Defragmenter program to piece all your files back together again and to make them available to open more quickly.
However, Windows 7 and Vista runs this feature automatically on a weekly basis.
You can easily access the tool by right clicking on the hard disk partition in the the Computer>>Properties>>Tools>>Disk Defragment. You can also use free tools like Smart Defrag to easily defragment your Hard Disk.
2. Disk Clean Up
There are many files and programs on your computer that you may never need but they still occupy your hard disk space and thus add to the cause of slowing down your computer.
Windows has a in built disk too called as Disk Clean-Up which enables you to clear a lot of wasted space. The tool first gives you a list of dispensable files from which you can delete few or all.
Disk clean up can be used to remove temporary internet file (Temporary Internet files is the most important part piece that slows your computer because  the browser caches each page you visit for later access).
Delete downloaded program files, such as Microsoft ActiveX controls and Java applets, empty the Recycle Bin.
You should emove Windows temporary files, such as error reports, delete optional Windows components that you don't use, delete installed programs that you no longer use and remove unused restore points and shadow copies from System Restore.
3. Check Disk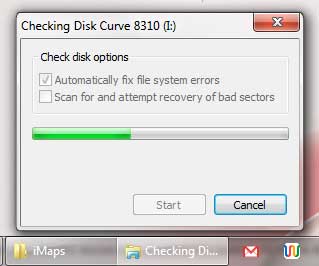 Every once in a while make sure to check your disk of any errors and bad sectors which develop over the time if the check and fix-up programs are not run.
Hard disk performance and file saving capability is drastically slowed down by the formation of these bad sectors which can sometimes even make file saving impossible.
The Error Checking utility scans the hard drive for bad sectors and scans for file system errors to see whether certain files or folders are misplaced.
You can easily access the tool by right clicking on the hard disk partition in the the Computer>>Properties>>Tools>>Disk Checkup.
4. Start-up Management
If your problem is mainly with the boot system them you might want to disable the unnecessary programs that run when stat up your computer.
The list of the stat-up programs can be seen and disabled by simply running MSconfig and then disabling some of the programs you find dispensable. You can also entirely delete the trivial programs.
5. Spyware/Marware Clean up
Sometimes spyware or Marware are automatically downloaded to your computer that adversely effect your computer performance.
To deal with this worriment you can Download and install Spyware/Marware removing programs like Lavasoft's AdAware which is free and gets rid of these software but make sure to keep it updated so that you can  be able to detect and remove new Spyware/Marware.
6. Registry Cleaner
If your computer was ran quite smooth at one point then you can simply use the Registry Cleaner application that will help you to get rid of unnecessary registry files and thus boosting your computer drastically.
The Disk cleaner scans the hard disk for old files that are no longer used which leads to improvement in hard disk performance.
7. Anti-Virus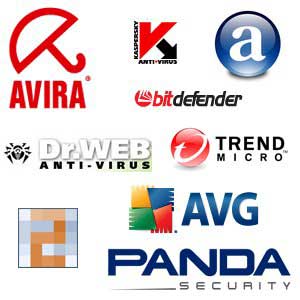 Do a Virus checkup every week and with an up-to date Anti-virus as there are many virus that can infect your computer and rob you off speed.
The Anti-virus you use should be good, updated and you should be able to run the antivirus to perform an entire disk Virus Check-up. AVG or avast are pretty decent free anti-virus software. If you have owned a PC for some time, you already know what your favorite anti-virus is.
8. Performance Option
If you only want performance and speed from your computer and you do not care about the visual effects of your Windows operating system then you can easily adjust your computer for best performance.
Right Clicking on the your My Computer Icon>>Properties>>>Advanced Settings>>> Performance Settings>> Check adjust your computer for best performance and press OK.
9. Update
Update all drivers in your computer to their latest version like chip-set and motherboard drivers to get the most out of your computer.
10. ReadyBoost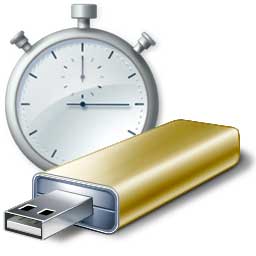 Ready Boost is new feature enabled on Windows 7 and Windows Vista that allows you to use your USB device like flash drive or memory card to be used as a Virtual RAM which in-turn increases your computer speed exponentially.
You can check this option simply in the auto  run Window that pops up one you plug in your USB device. The option will be Speed My system reached under General options.
Then in the properties tab click the ReadyBoost Tab and then use the device as a Ready Boost device. If you have previous version of Windows we recommend you update to Windows 7 or Windows Vista.