Rooting your Samsung Galaxy SIII will give you full administrative rights to make changes and edit things that you wouldn't be able to do normally on the device. From start-up animations and operating system to deleting pre-installed software, rooting will allow you do all this and a lot more. Of course, there is also a risk involved because rooting will also remove the safety features of your device.
However, if you still want to root your device, the steps given below will guide you:
Step 1 – How to Root Samsung Galaxy SIII
First, you will need to download a copy of Samsung Kies and ensure that all drivers on your computer for your device are updated. Backup your content and then disconnect the device. You will also need CF-Root-SGS3-v6.4 rooting software and Odin 3.
Step 2 – Root Samsung Galaxy S3
Use WinRar for extracting Odin 3 and install it on your computer. Next, extract your CF-Root archive. Save that file on the desktop where it will be easy for you to find it.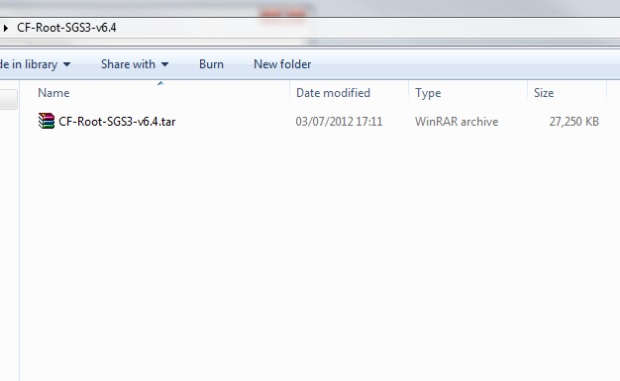 Step 3 – Installs to Root Samsung Galaxy S3
Open Odin. All the windows and the boxes in this program will be blank. You will find the PDA button in Files. Click on PDA to open your folder browser window. This will allow you to navigate to the .TAR file that you previously extracted from the root archive. Double click on that file to load it next to your PDA button.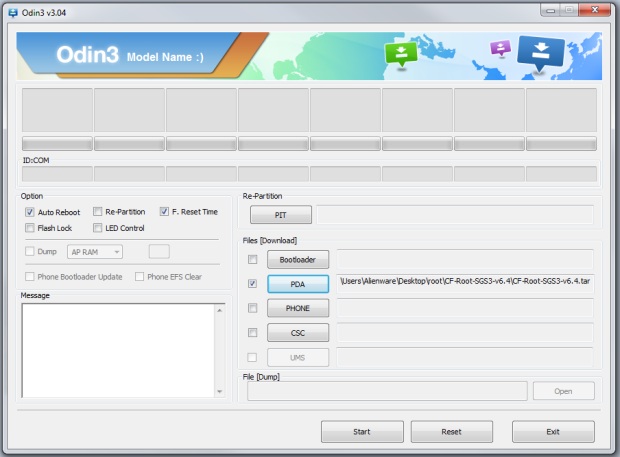 Step 4
Set your device to go to 'download mode'. This will allow the files to be downloaded on your device and run. Next, turn the device off. Press the power button, home button and volume down key at once and hold for a while. You will then be asked if you want to go to the download button. Press the volume up button to do that.
Step 5
When your device is in a download mode you should connect it to your computer. You will see 'Added' displayed in Odin's bottom left corner in your message box.
Ensure that the 'Reset Time' and 'Auto Reboot' boxes are checked. Click start and just wait. Once you do that Odin will do everything needed to root your device. When that is completed it will show 'Pass' in a green box. Your device should then have a black screen along with scrolling text that shows the rooting before it will reboot back to your normal operating system that you use.