Over the time computer has drastically changed the way we do things around and to an ulterior degree it has effectively managed to change the way we share information. Besides the conventional way of transferring files and documents through email, CD's, USB drive's there are new and proficient services now available that help us to transfer, share and move files swiftly and with ease. Albeit, when going for this type of service, the security aspect needs to be taken into consideration, since most of the documents contain private and professionalism information.
There are many such services available in the market and most of them use the basic Cloud technology but among all of them only few deserve to be trusted and enlisted in this post. So, in this post we have collected the best secure options to share documents online.
1. Google Docs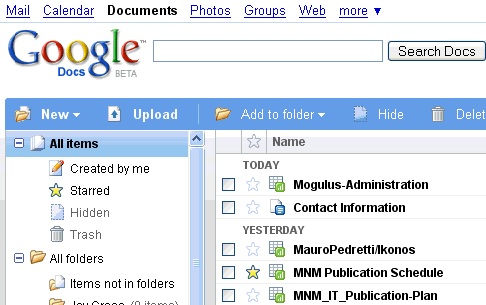 Google Docs combines all the conventional Office apps into one single, online service and its features are further accentuated by the ability to share these documents in real-time. You can share your documents with the people you like with their email and then collectively work on a single document. So, any change you make on your copy of the documents will be automatically updated to all of people who share this document and vice versa. Another nice feature of this service is that you can post your document to a website or blog and the automatic update feature works here as well.
2. Zoho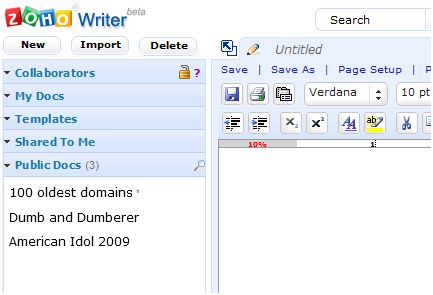 At first, it might seem like Zoho exactly resembles Google docs with its  suite of apps to create online documents, spreadsheets and presentations and databases, but this notion is sure to change when you see the impeccable sharing services Zoho has to offer. Besides creating the orthodox individual sharing lists using email, you can also create groups to make your documents much easier to manage. As for the publishing feature, besides providing what Google Docs provides, Zoho allows you to make your Documents Public and also provides a unique URL for this document to be shared everywhere on the internet. Moreover, you can also chat simultaneously with the people who are working collaboratively with you on a Document .
3. Microsoft Office Live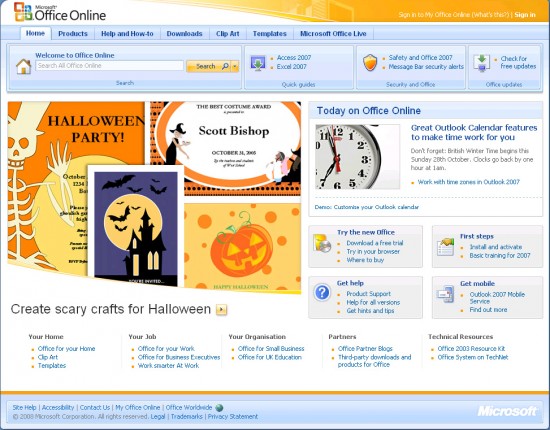 This is a paid service offered by Microsoft to Desktop Microsoft Office owners that allows the documents made on your Desktop applications to be shared online. You need to have a Microsoft Office online account to be able to use this service and although it is not as good as other services listed so far, it has an upper hand over others in the sense that it can be used to share documents with the personnel's who are till stuck with Microsoft Office and are not willing to change platforms.
4. ThinkFree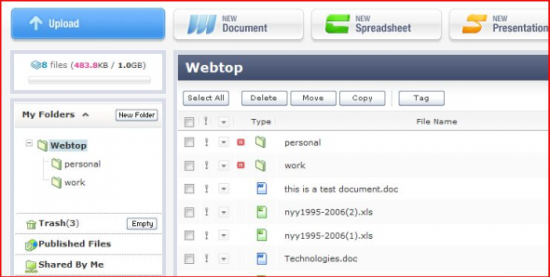 One of the major problems of these online sharing services is that, they are "Online" and this constrain has been adequately corrected with ThinkFree. The service can be used using the web version or by installing the Desktop client that syncs documents from your Zoho and Google account and makes them available even offline. You can also work on your Documents offline and also create new documents which of course will be synced once you connect to the internet. It also offers appreciable sharing options for individuals or groups and every document is Microsoft compatible or in case your colleagues don't have Microsoft Office they can still view documents using free ThinkFree viewer.
5. DropBox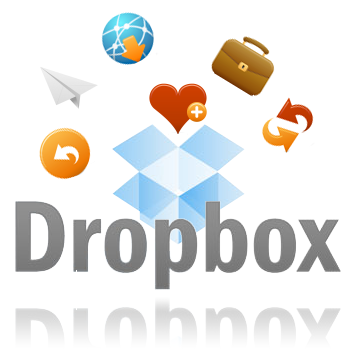 A more famous file sharing service to keep your files and documents synced and shared. It offers free 2GB storage which is extendable and is compatible with almost every device through its intuitive app. Besides being able to share files and documents within private groups and public, you can even get people to send you files with apps like AirDropper and all these services are also accessible via the DropBox website.