Losing your iPhone is never a fun thing, especially if it's the latest iPhone out – say, the iPhone 5s. An iPhone owner wrote in two weeks ago asking about his iPhone 3GS. He misplaced his iPhone 5s and wanted to know whether or not he can upgrade his iPhone 3GS (an older iPhone) to iOS 4.3.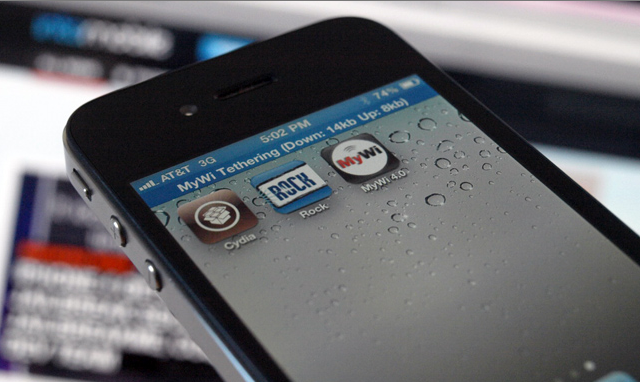 The answer is no; you cannot upgrade to iOS 4.3 if you're currently running iOS 4.1. The reason concerns recent Apple updates and how iOS updates work. Let's take a modern update, like iOS 7.0. Let's say that Apple pushes out the iOS 7.1 update, which, as of iOS 7.1 beta 4, will block the Evasi0n7 jailbreak. You want to jailbreak your device on iOS 7 but you want to bypass downloading iOS 7.1 because it is hostile to the current iOS 7 jailbreak. You want to download iOS 7.0.4, for example, because it will still allow you to jailbreak your iPhone without problems. If you wait until Apple issues the iOS 7.1 update, however, you will not get to upgrade to iOS 7.0.4 – and will not be able to take advantage of the update.
When Apple pushes out a new update, the old update is done away with. In other words, the new update (say, iOS 7.1) will still keep all the bug fixes of the earlier update but add some news one that will likely patch up the exploits in the iOS 7 jailbreak. While you may not want to upgrade to the latest in order to retain the jailbreak, you'll have to wait until the Evad3rs team releases a new iOS 7.1 jailbreak for your iPhone.
Fortunately for the iPhone 3GS owner in question, he can only upgrade to iOS 6.1.3, the last update Apple provided for the 3GS before removing web support from the device forever – so an iPhone 3GS jailbreak will be easy and effortless for him. The iPhone 3GS can no longer be upgraded to iOS 4.3 because the update expired a long time ago. Now, you can only upgrade to iOS 6.1.3. My best suggestion would be that, if you're still on iOS 4.1, you might want to stay there if you're considering an iPhone 3GS jailbreak with lots of tweaks that may only be available for iOS 4.
If you want to jailbreak on iOS 6 in the future, you can always take advantage of that upgrade by going to settings, selecting "General," then "Software Update."
Do you have any questions about your iPhone 3GS jailbreak? Write in and let us know. We're always glad to help.