Speaker dock is one of the most wanted accessory for iPhone apart from the regular cases you find in the market. Mostly people want one, and many own it already. If you like to listen to music on your iPhone or iPod Touch at home, you must have a speaker dock to enhance the experience. Speaker docks not only enhance the sound quality, these also provide a seamless movie/video watching experience.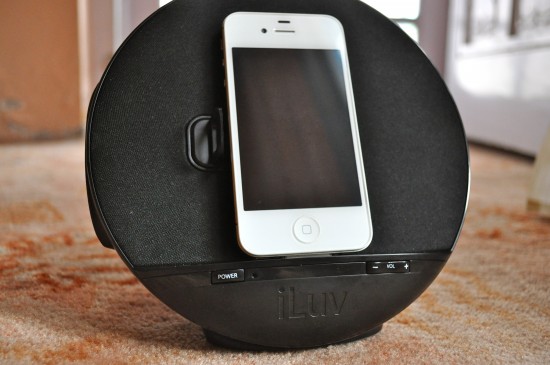 iLuv's iMM289 speaker dock is one of our favorite speaker docks for an iPhone. It is a bedside or desktop dock that lets you stand your iPhone either horizontally or vertically. You can not only dock your iPhone and listen to the music using this device, but you can also charge it at the same time. It is a perfect accessory for iPhone 2G, 3G, 3Gs, 4 and iPhone 4s. It will also perfectly fit an iPad, iPad 2, new iPad and the iPod touch.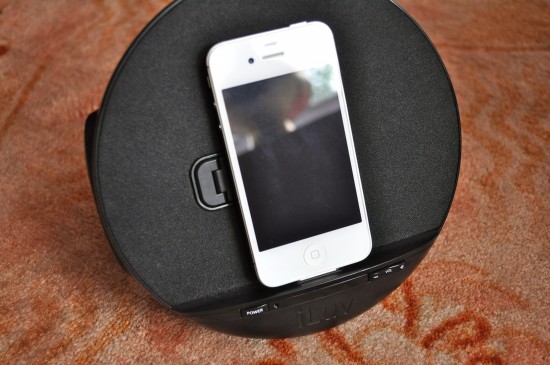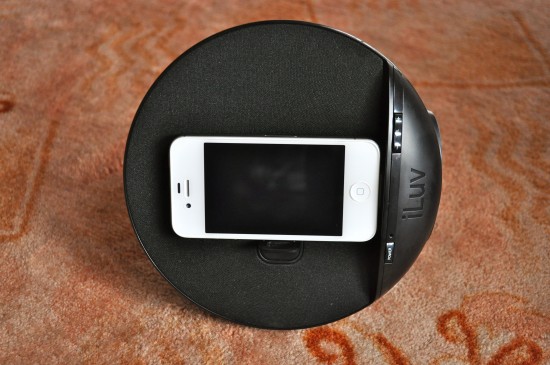 If you don't own an Apple device, you can use the 3.5 mm speaker jack to connect any MP3 player or audio device with the speaker dock. There are volume control buttons on the dock and a switch on/off button. There is an LED indicator showing whether the device is in 'on' or 'off' state.
The sound quality and volume are quite good and won't leave you disappointed and on the other hand, powerful built in amplifier provides better efficiency and performance. If you like to listen to the music in your bed, this is a perfect bedside accessory and the sound-beats are awesome.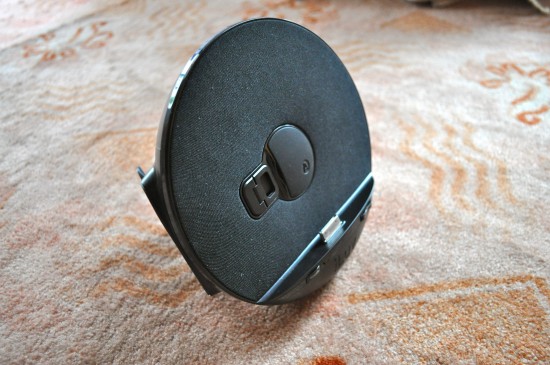 The device is pretty small for a high-quality speaker dock and it is pretty portable too. You can easily take it on small trips and it won't be too much trouble. The device works using a power adaptor so you have to always keep it connected to a power source. Unlike other speaker devices, it won't work on a AA size battery and doesn't have a rechargeable in-built battery either. This means you can't take it on camping trips unless you are close to a AC power source or have an alternate source of power.
You have to always keep the iPhone connected to the device which is something we don't like. You can easily pick-up any of the bluetooth speakers to fix this problem.
The iLuv iMM289 speaker dock costs £39.95 or around $62 USD and is available on MobileFun.co.uk