Most of us are still waiting in lines to get our hands on the latest iteration from Apple, the iPhone 4s. But, some people were lucky enough to score hands on early units that reached them upto 4 days before iPhone 4s even hit the stores.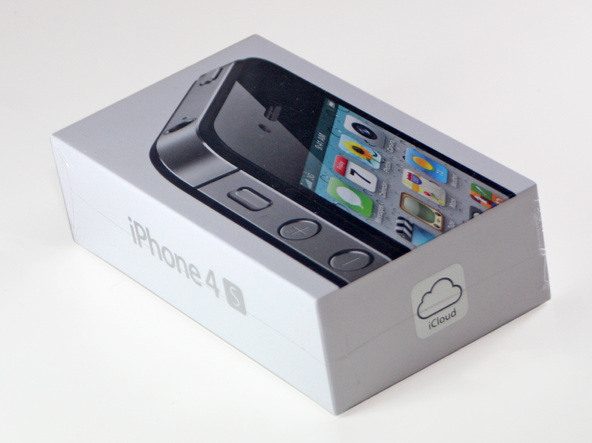 A generous German iFixIt user was quick enough to get his hands on a early shipment of iPhone 4s and perform a iFitIt style teardown. The close inspection of iPhone 4s reveals that it has the same amount of RAM (512MB) as the iPhone 4 and almost the same battery. Although the new battery has .5 mAH more capacity than iPhone 4's, it gives 100 hours less standby time than iPhone 4 but amazingly 1hour more talk-time than the predecessor, thanks to the A5 processor.It also used different battery connectors than the iPhone 4.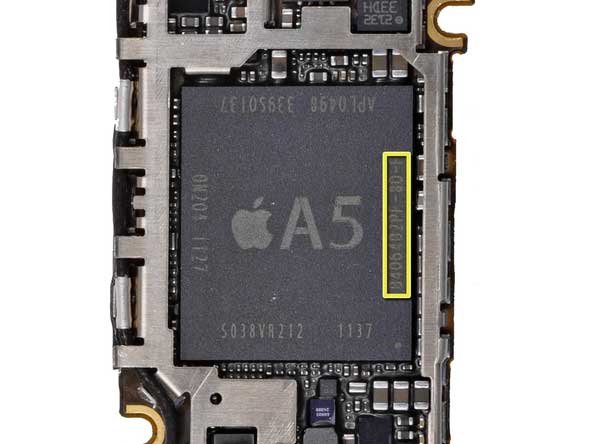 The teardown also reveals that the quality of glass used in the back panel is better than the one in iPhone 4. Apple has supposedly fixed the antenna issue in the iPhone 4s but no one could confirm it just yet. The iPhone 4s' vibration motor is the same as used in iPhone 4 sold by Verizon.
The A5 processor on the iPhone 4S is virtually identical to what was used in the iPad 2. It is a Samsung manufactured processor and unlike the one used in iPad 2, this one's under-clocked for iPhone 4s. The screw placement on the iPhone 4s is also different than the iPhone 4's.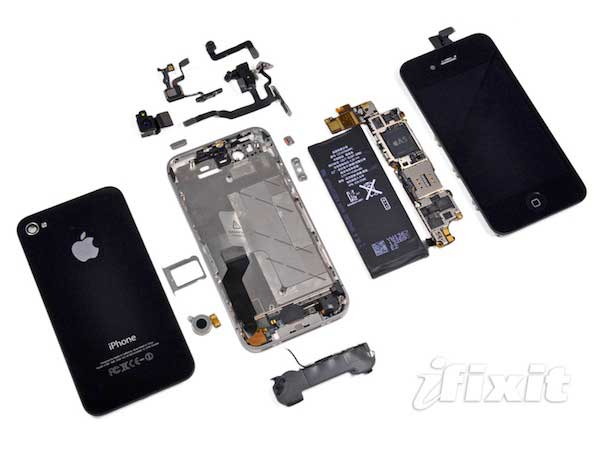 Why the Siri can run on iPhone 4s and not the iPad 2 is beyond anyone thought at this point. iPad 2 has better hardware than the iPhone 4s. It has double RAM and its processor is clocked at 1GHz unlike iPhone 4s' 800Mz. Clearly seems like Apple wants to make Siri an iPhone 4s only feature to drive sales.
The camera on the iPhone 4s looks simillar to iPhone 4 in shape but it is completely different than the later. It has 70% more pixels and takes in more light. It is better for indoor photographs and low-light set-ups. It supports 1080p video recording unlike the 720p on iPhone 4.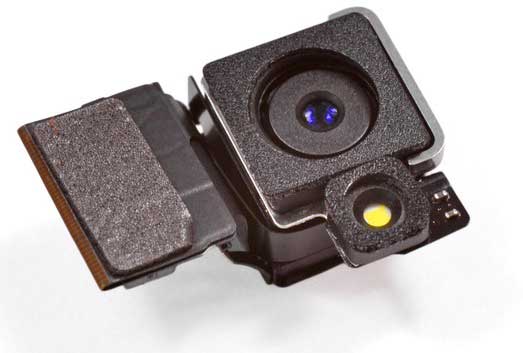 As noted earlier, iPhone 4s is the world's smallest world-phone. It can be used with GSM as well as CDMA networks. For countries that support CDMA network with a SIM, this iPhone 4s will work there too.
Image and content source: iFixIt