Apple has its unique place in music industry and this fact is quite evident from their very unique iPod and other services like iTunes made exclusively for music enthusiasts. Their services have redefined the true essence of music on gadgets and with every passing day they are improving music services besides also excelling in other fields.
Apple iPhone was their yet another innovation to uplift and redefine how one uses and looks at a Smartphone. iPhone besides being a personal manager, productivity assistant and Style symbol has also enhanced music experience by allowing users to experience quality music right on their personal manager. A whooping internal storage,  interactive UI, quality acoustics  are some of the many features that Apple has introduced into iPhone to more than satisfy their customers in terms on quality music experience.
There are many music accessories available for iPhone ranging from ear-pods, head-phones to wireless speakers. Apple iPhone bluetooth speakers belong to the category of iPhone music accessories that deliver quality and boosted sounds for better music and multi-media experience and the fact that they connect via Bluetooth make them portable and convenient.
In this post we have collected 5 best iPhone Bluetooth Speakers. These will work with the new iPhone 5 too because they don't require a wired connection to your device. These speakers are one of the few that work even if you have an iPhone 5 case on your device.
1. Jawbone JAMBOX Wireless Bluetooth Speaker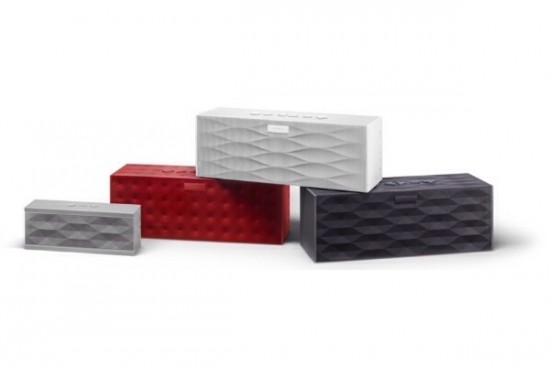 Jawbone JAMBOX Wireless Bluetooth Speaker is Apple's favorite Bluetooth Speaker as is quite evident from the price. But the extra rate hype has many pros to it. The speakers have two highly powerful acoustic drivers and ultra-small dome to produce a wide audio spectrum. It is equipped with an internal rechargeable battery to provide up to 10 hours of seamless wireless music streaming.
Price: $167.34 | Jawbone JAMBOX Wireless Bluetooth Speaker
 2. Logitech Bluetooth Wireless Speaker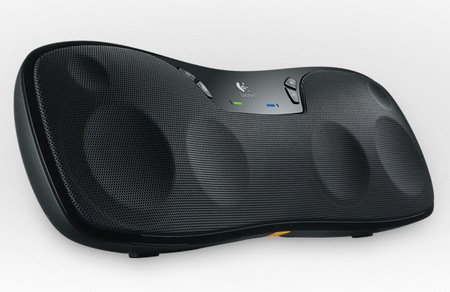 Logitech is known for their quality tech devices and with this Bluetooth wireless Speaker they have effectively managed to provide the same quality service to their customers. This device combines perfect tones from eight custom designed speakers and brings them together to deliver a crisp,rich, full mid-range and deep, powerful bass sound over a wireless range of 10 meters.
Price: $119.49 | Logitech Bluetooth Wireless Speaker
3. Satechi BT iPhone Bluetooth  Speakers System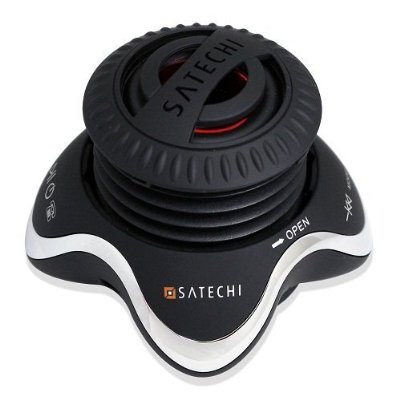 A compact iPhone Bluetooth speaker with vacuum Bass design for seamless quality music and hands free voice call  streaming. You just have to pair this device once with your iPhone and you are ready to enjoy its features with a battery back up of up-to  hours.
Price: $40.37 | Satechi BT iPhone Bluetooth  Speakers System
4. iLuv MobiAir Wireless Bluetooth Stereo Speaker Cum Dock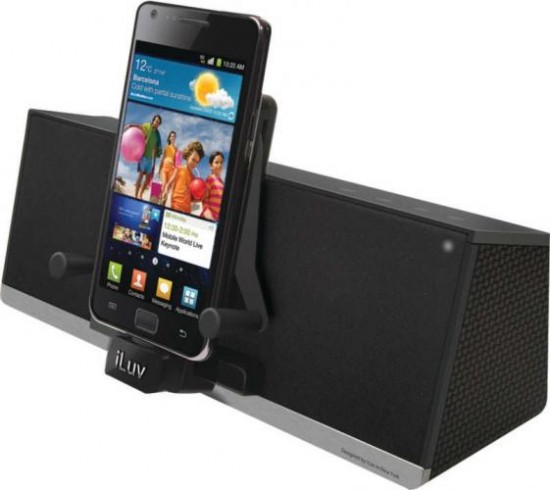 A perfect blend of creativity, engineering and acoustics this iLuv iMM377BLK iPhone Bluetooth speaker besides being a quality music accessory also elegantly makes room for your iPhone. This device besides providing quality music also can charge your iPhone through a micro-USB and there are many other features that explain its "iPhone best accesories "award.
Price: $69.99 | iLuv MobiAir Wireless Bluetooth Stereo Speaker Cum Dock
5. Bose SoundLink Bluetooth Wireless Speaker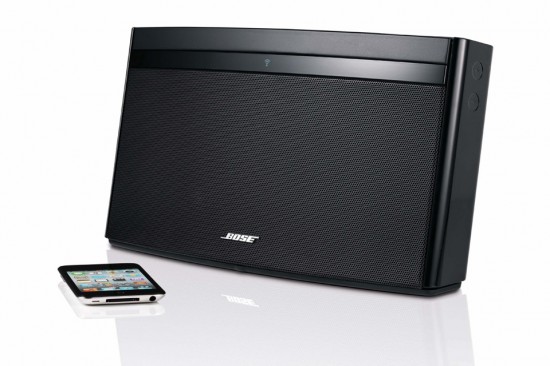 This light weight and compact iPhone Bluetooth speaker delivers clear, crisp and detailed sound effects to bring your music to life. It has a built-in cover that can either be used as a protective case or unfolded to form and stand and allow instant music anywhere. The speaker system provides quality music for about 8 hours with its rechargeable lithium ion battery.
Price: $269.00  | Bose SoundLink Bluetooth Wireless Speaker