Apple iPhone is an expensive but adorable device with plethora of unique features, functions, style, design, compactness and a lot more. The most prominent feature of any Apple product is that it takes any feature to a level never imagined before and this is true for their iPod, iPhone, iPad and all other exquisite devices. As for the music aspect, Apple introduced iPod and with it, quality music, performance and user interface took a whole new turn. Apple iPhone also features the qualities of iPod music with of course a lot of other functions. Although, the original ear phones that come with Apple do more than justice to music aficionados, there is always scope for improvement and this is quite evident by Apple's very own collection of iPhone headphones.
In this post we have collected 5 best iPhone Headphone, and by headphones we do not mean in-ear phones or the like. Headphones are a different category of music accessories that wear on head, over ear and deliver quality, loud (Not noise) music through massive but comfortable speakers. Here we have tried to choose the best iPhone headphones taking into consideration the style, quality, elegance, cost effectiveness and  various other aspects.
You might also want to check our posts about cool iPhone cases and iPhone retina wallpapers.
1. SteelSeries Siberia Neckband
Price: $89.99 | SteelSeries Siberia Neckband Gaming Headset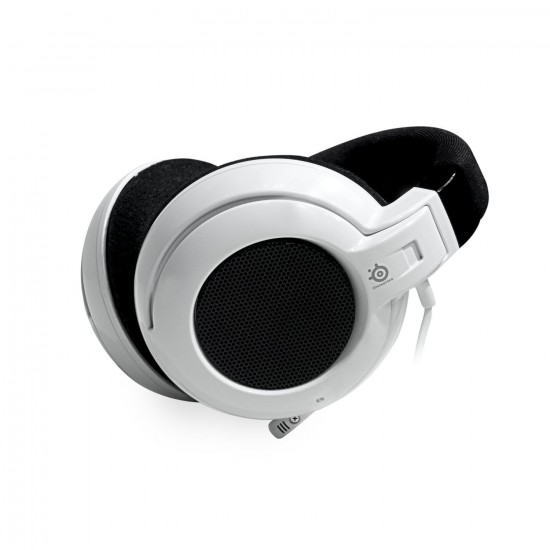 Delivering an uncompromised sound experience this stylish headphone from Steel Series has eye-catching visual design and audio performance for multitude of uses. It has been perfectly fine tuned for professional gamers, electronic DJ's and rock musicians. The headphone already is a huge success due to its quality and unique Neckband adjustment, which fits all sizes with the help of its retracting  headband.
2. Sennheiser HD595 Dynamic
Price: $410 | Sennheiser HD595 Dynamic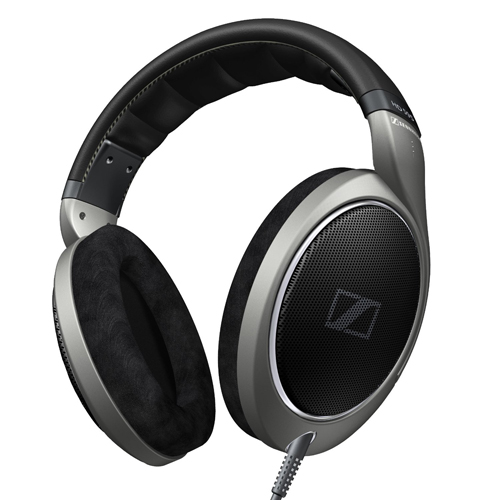 This headphone may seem expensive at a whooping $410 but being a Sennheiser the cost is pretty much understandable. All the sound and acoustic features of typical Sennheiser headphones are indeed  incorporated in this Sennheiser HD595 Dynamic iPhone headphone with some extra exclusive features. The headphone is highly optimized, with field-strengthened neodymium magnet systems and other high grade components for outstanding acoustic performance and longevity.
3. Sennheiser HD800
Price: $1,499.95 | Sennheiser HD800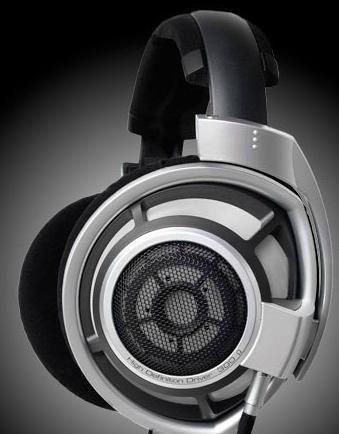 Sennheiser seems to have put every engineering, art and expert skill together to design something as impeccable as Sennheiser HD800 which by the way, is quite evident by its cost. Considering the sheer expensiveness of this legendary headphone we thought not to put this in our top list but the potential benefits of this head phone elusively outweighs its single budgetary con. The sound is as brilliant, clear and undistorted as ever possible on a headphone and it feels like you are just sitting next to the source, that in combination with its superior looks and features makes it worth some extra greens.
4. Shure SRH440
Price: $71.68 | Shure SRH440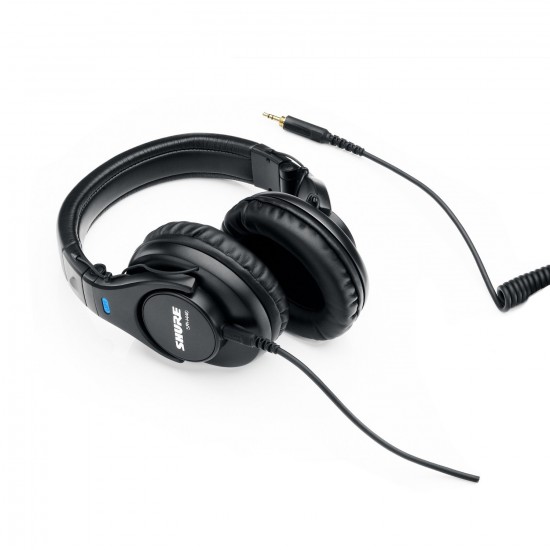 A more compact, comfortable and stylish iPhone Headphone by Shure which blends quality sound and exceptional sound reproduction for nice sound experience. Overall, the headphone delivers quality music with uncompromised elegance, style and with a 105 dB sensitivity they can definitely rock your world.
5. Koss PortaPro Headphones
Price: $35.31 | Koss PortaPro Headphones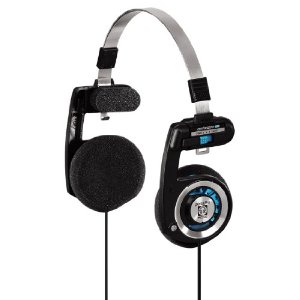 These Koss PortaPro Headphones come with a case for convenient carriage and is best suited for out-door use because of its significant noise cancellation and more prominently the sleek and comfortable design. To ease your ear and balance the pressure the headphone features Multipivoting ear plates and adjustable headband for added comfort. Add to this a life time warranty, unprecedented sound quality, collapsible maneuverability for carriage and you have the best iPhone headphone you can get at a fairly reasonable price.