Apple iPhone is getting more popular everyday and people from all fields of work already have an iPhone or want to get an iPhone. There is no reason why they shouldn't buy an iPhone. With the sheer number of applications available for iPhone, it is is about time that there is an App for every field of life.
We have already seen numerous app for social networking, web-surfing and entertainment etc.. Apart from them, there are various productivity apps available for iPhone too. These applications will let you manage your time, remember important things, track you time which will ultimately make you more productive.
We are showing you the best Productivity apps for your iPhone. All of these apps are very good and will help you keep your life organized and productive. Without further ado, let's get to the list.
Producteev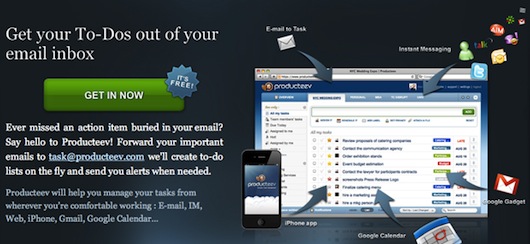 Producteev is the ultimate productivity app for your iPhone. Producteev helps you manage tasks from any place. It is a very useful app for students, freelancers as well as marketing agencies. Producteev connects you with your IM, your email as well as FaceBook. You can add tasks, set deadlines, sync task with Google calender and add filters & reports with Producteev. There are a number of other very useful features you can make use of.
Official Page | Producteev.com
EverNote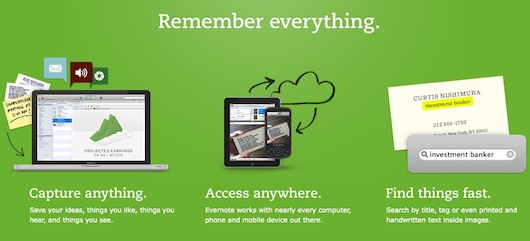 Did Like anything on the internet but don't have time to fully read it or just want to take a look at it when you get free? EverNote lets you do just that. From clipping web pages to storing audio files, Evernote will help you take notes of almost anything. What is better is that you can access your notes from you Mac, your iPhone or your Windows machine. All notes are synced between all machines where you have logged in.
Official Page | EverNote.com
NotifyMe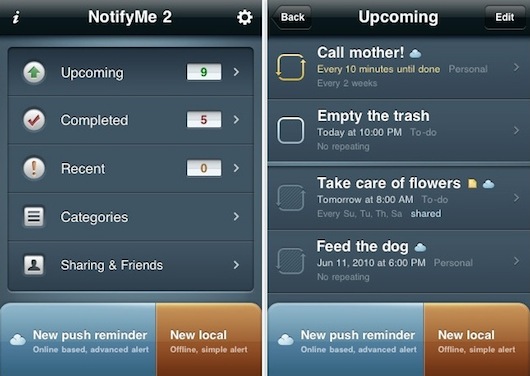 NotifyMe 2 is a to-do application which lets you change you schedule even from Web. It is very quick to use, it has Offline support for local notifications ad time zone support if you travel a lot.
iTunes Link | App by PoweryBase
TeamViewer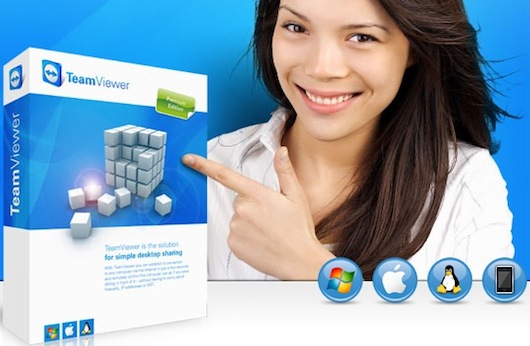 Chances are you have already used TeamViewer on your computer one time or the other. TeamViewer is a remote desktop assistance and screen sharing application. TeamViewer for iPhone will enable you to securely access and control your desktop computer from your iPhone over Wi-Fi or 3G/Edge.
Official Page | TeamViewer.com
Grades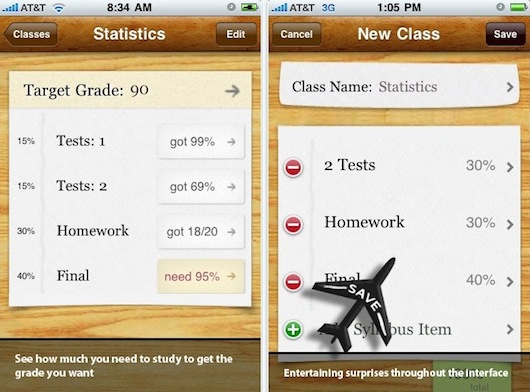 With Grades, you will be able to stay on top of your course progress.  You just Plug in your syllabus weights, your previous grades and see the scores you need on the remaining items in your course to perfect your courses. When its time for Finals, you'll know exactly the score you should be aiming for.
iTunes Link | App by Tapity
TaskPaper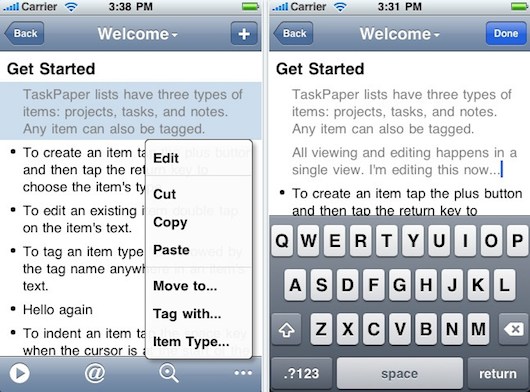 TaskPaper is a very elegant Task management app for iPhone. It is a surprisingly adept to-do list app and has a paper-like user interface design. While other to-do apps start with a database and build up, TaskPaper starts with a sheet of paper and builds down.
iTunes Link | App by Hog Bay Software
Dragon Dictation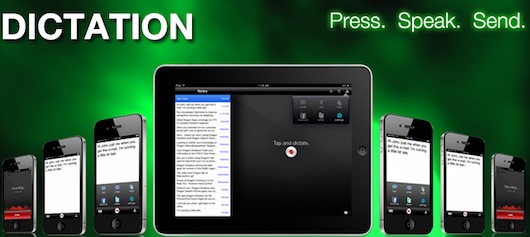 Dragon Dictation is a voice to text app for iPhone. The iPhone's on-screen keyboard is great but nothing beats the convenience of talking to your iPhone and the text being automatically written. You just press the record button and record whatever you want written. Dragon sends the recording over the net to the Nuance servers where it is translated into text and immediately sent back to the phone.
iTunes Link | App by Nuance
TextMinder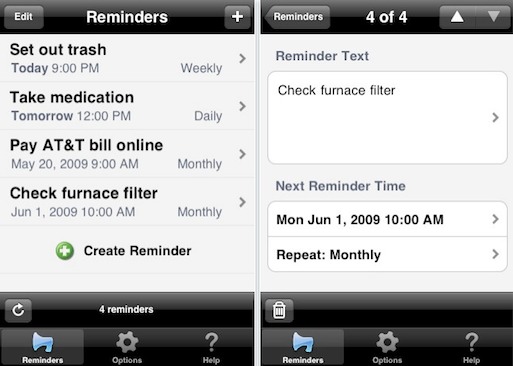 TextMinder sends you SMS reminders and notification of anything you want it to. With TextMinder, you can keep track of your task weeks, even months ahead. When the time arrives for that task to be completed, TextMinder simply sends you an SMS reminder about it.
Official Page | txtMinder.net
Dropbox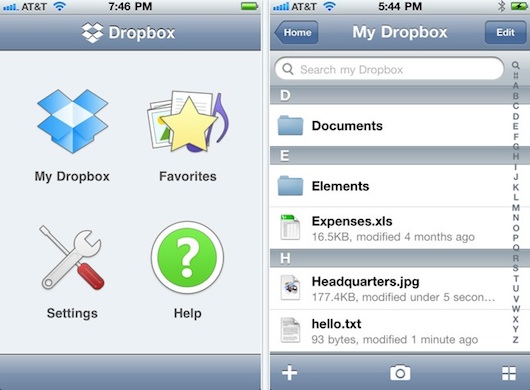 This is simply one of the most amazing apps available for iPhone. Dropbox syncs your files between multiple computers and phones. Want to any file from your Mac on your iPhone, just Put it in the dropbox folder and it will be downloaded to all the devices that are logged into Dropbox with your user details.
Official Page | DropBox.com
1Password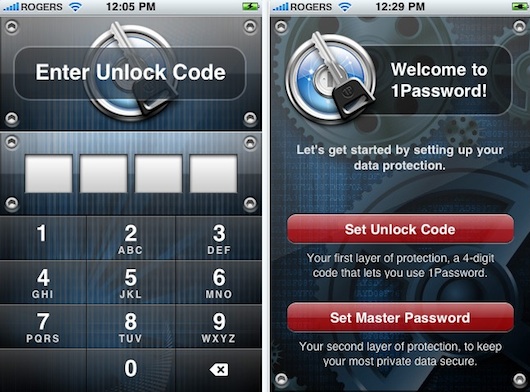 1Password will save all necessary info you need to fill-up online and more. It stores your passwords, you Credit Card information your social security number etc.. All this information secured behind a 4 digit pass code and a master code to make sure that the details don't get into the wrong hands.
iTunes Link | App by Agile Web Solutions
ZenTap Pro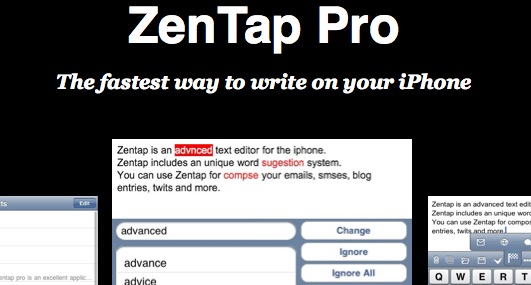 If you are an iPhone addict who likes to type everything on his iPhone like emails and blogging, ZenTap Pro is an app you should check out. It is basically a word prediction system that allows you to complete words simply typing the first letters. This increases the write speed and eliminates the 90% of spelling errors.
iTunes Link | App by ZenBrains