The much anticipated London 2012 Olympics is finally here and Android developers have managed to provide an extra  treat to Android Smartphone holders. There are many apps available that bring plenty of features to your Android device, ranging from Live Streaming apps to navigation apps.
In this post we have collected best London 2012 Olympics Android apps that will help you to enjoy every moment of Olympics and also allow you to have some extra fun while you are at it.
1. BBC Olympics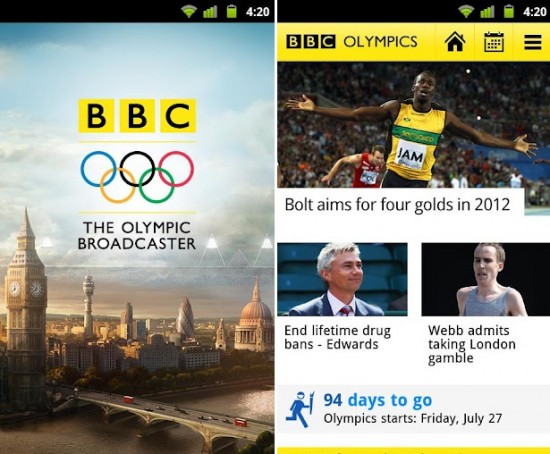 BBC  Olympics app fro Android is a free UK only app that allows you to enjoy more than 3500 live hours of Olympics on your Android smartphone. You need to have a 2.2 or above Android OS and flash installed on your device to enjoy its features like  access to latest news and stories, as well as live text commentary from BBC journalists and access to on-demand video highlights plus  all of the BBC's 24 hour live streams.
2. London 2012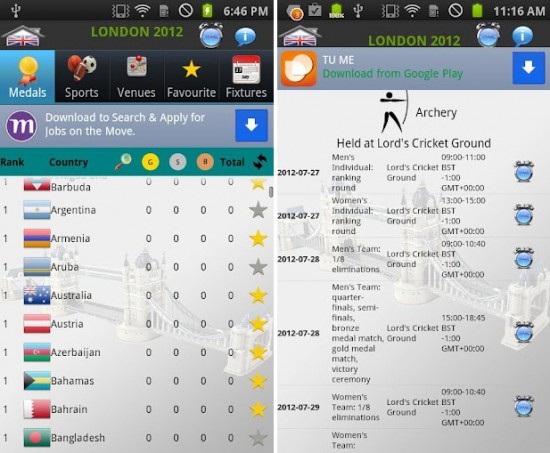 A simple app that brings detailed information like sports played, countries participating, Venues, Daily Updates, NEWS, reminder and much more on your Android device. In addition the app also allows you to schedule and add reminders for an event so you never miss your favorite sport.
3. Journey Pro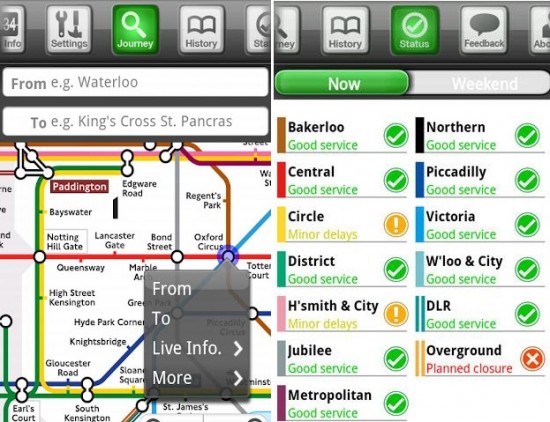 You only need to have an Android device and an Internet connection to enjoy the hassle free navigation faculties of this Android Olympics app. The app combines efficient services of London tube, London bus, DLR, Overground, Tramlink, River Service, National Rail, Birmingham Tram, Glasgow Subway and domestic flights to interactively provide you with maps so you can choose the best route using various combinations of available modes.
4. London Flame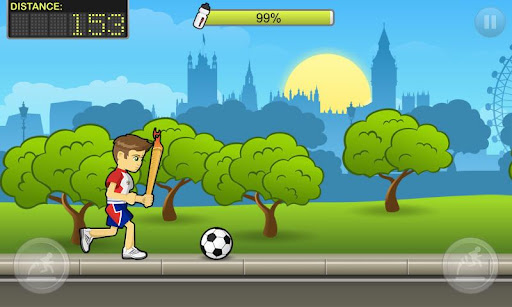 A simple but surprisingly addictive London Olympics game where all you  have to do is, get the Olympics Torch to London Games but while doing that you have to Jump over Obstacles, collect water Bottles, and other power-ups to keep you energy levels up. Simple! but freakishly addictive.
5. London 2012 Results App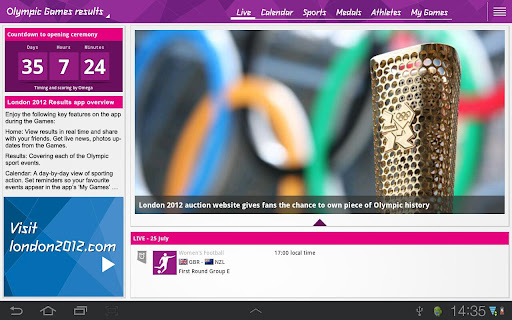 An official London Result App  provides all the latest news, schedules and results, allowing users to keep up-to-date with the latest action LIVE across all Olympic sports . You also get plenty of other useful information like details of sports, medal tables , athlete profile and much more under on simple and intuitive Olympic Android apps.