Even before the advent of 'ultrabooks', Apple has made the mobile world awestruck with its introduction of Macbook Air—  a group of thin, lightweight and super fast portable computers.
Let's take a look at the battle of MacBook Air vs. Windows Ultrabooks
A few years later, Intel decided to make a remarkable dent in this niche market by launching ultrabooks. Currently, several manufacturers have carried an ultrabook or two among its annual release of new products, all of stylish, sleek and fast portable computers.

Understandably however, Macbook Airs still lead ultrabooks by a mile, garnering majority of the sales equal or more than the total sales of all ultrabooks. Should the latter catch up with the former in the race to the finish line is something we can all look forward to.
The Look and Feel
Ultrabooks and MacAir generally look the same, although recently, the market has seen interesting 'mutants', aptly called 'convertibles' or 'hybrids'.
The MacAir has an 11-inch and a 13-inch version. The 13-inch model is 0.7 inch and weighs 3 pounds; the 11 inch MBA is slightly smaller and tips the scales at 2.4 pounds.
Most ultrabooks have followed the step of the two MacAirs, although there are some which are much thinner and lighter.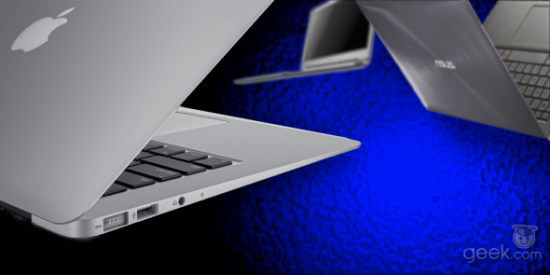 Keyboards and trackpads
Both MacAirs and ultrabooks seem to really give attention to keyboards and trackpads. It must have probably guessed correctly that its target market would use it for more than just watching videos or playing games.
The beautiful Macbook Air has a backlit keyboard with rubbery black keys and comfortable bounce. It also features a substantial clickpad which intuitively reacts to swipes, taps and gestures.
With ultrabooks, choices abound! Dell, Lenovo and Toshiba ultrabooks have so far been complimented for their excellent keyboards, almost as good as Macbook Air.
As for trackpads, none of the ultrabooks have gotten the same feel and intuitiveness of the Macbook Air.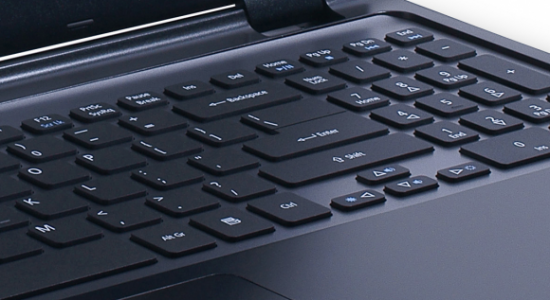 Screens
Alright, cue the applause for ultrabooks here.
Before ultrabooks, MacAir has gotten the monopoly of praises for screens. However, it appears that the latest versions of ultrabooks trump in this category now with their high-density displays, IPS panels and sensitive touchscreens.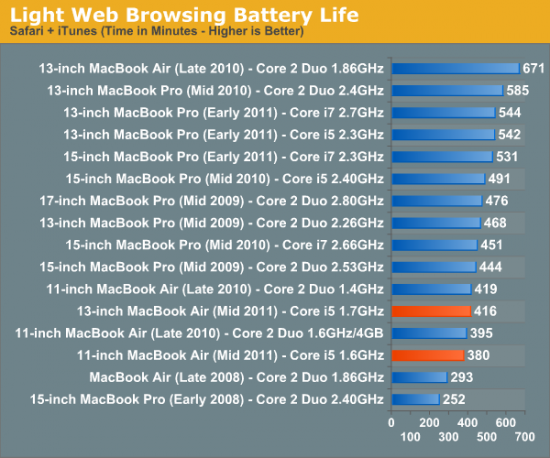 Battery life
One point for MacAir, please.
Majority of the Haswell ultrabooks have about 6-9 hours. They pale in comparison to the latest MacBook Airs. With the 13' model, you get 12+ hours usage whereas the 11' model has around 9 hours.
Although some 13' ultrabooks do have extended slice batteries, their bulk and weight are sadly compromised.
There you have it, some basic comparisons to help you weigh your options. Ultimately, of course, either Macbook Air or ultrabook would suit your busy lifestyle. Good luck shopping!