If you're an India customer who's been waiting for the Moto G, the wait is now over.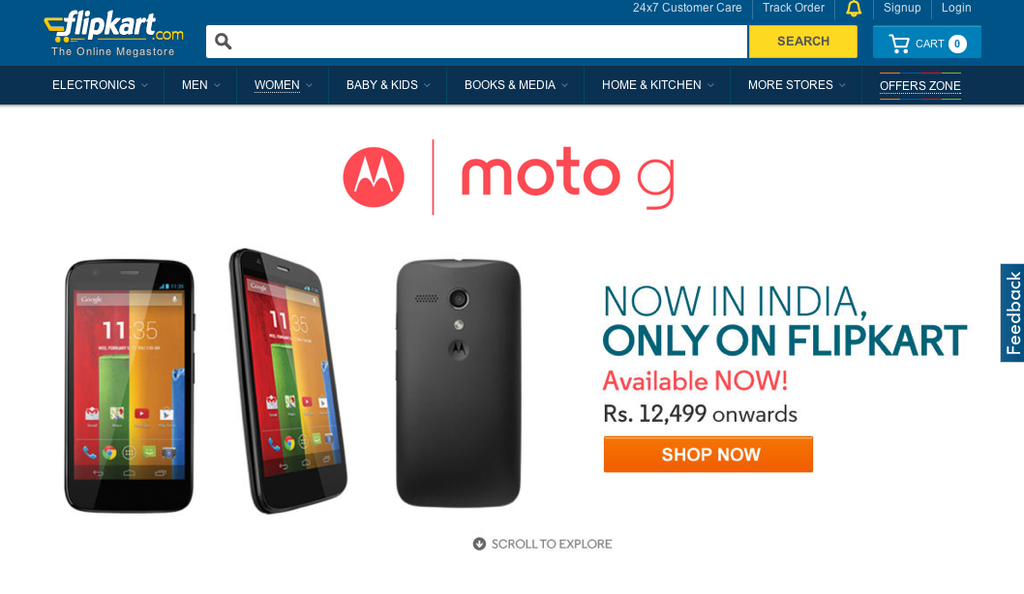 As of this week, Motorola announced that India seller Flipkartr would start selling the Moto G in India for around Rs. 12,499 (12,499 rubles, or $200) for the 8GB model and 13,999 rubles or $225 for the 16GB version.
The Moto G is considered to be one of the most attractive, budget smartphones with its quad-core, 1.2 Ghz Qualcomm Snapdragon 400 processor, a 4.5-inch LC display, 1GB RAM, 1280 x 720 HD resolution (329ppi) and 5MP rear-facing camera, running Android 4.3 Jelly Bean out of the box.  In addition to promised upgrades and a quality handset for as low as $200, India customers will also receive 50GB of free Google Drive cloud storage for two years.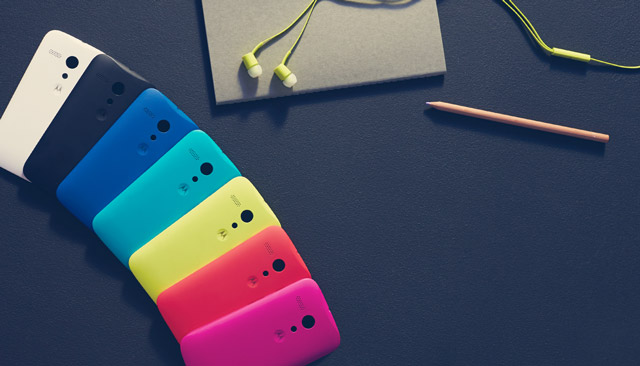 Did you think that was all? Nope, not even close. As a special offer to celebrate its Moto G sale, Flipkart is also offering a 70% discount on all colored Moto G shells. The world's most quality, budget smartphone cannot come without shells to protect it, right? Go ahead and indulge on those shell covers – you know you want to.
While India customers can rejoice over the arrival of the Moto G this week, Moto G customers at Verizon Wireless in the States can look forward to the arrival of Google's latest, Android 4.4.2 KitKat update.
While Google unveiled the Moto G just weeks ago, Google recently sold Motorola to Lenovo, one of the most renown PC manufacturers today. Lenovo's president has promised that the Moto X, Moto G, and Droid lines will remain when Lenovo manufactures its first Moto smartphone. There will be some time between now and then, seeing that Motorola will continue to unveil certain smartphones it's had waiting in the pipeline that have yet to be announced.
India customers, who's going to pick up a Moto G soon? Who picked up one this week? Feel free to let us know, and tell us what you love about the Moto G.