It happens sometimes that you may go to YouTube and to your surprise video might be playing but without sound. The same happens with daily motion, rewer, or metacafe or any other video sharing site. But your audio system works perfectly well when you are playing some video or audio files from your hard drive.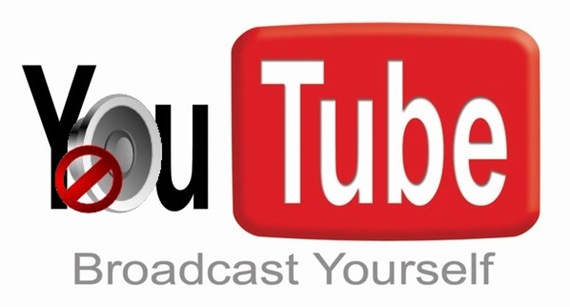 Whatever you do you are still not able to get the buzz out of your favorite YouTube videos or videos from any of your beloved video sharing sites. So, what to do now? Most of the guys even tried checking if their drivers are working perfectly, but as videos from your hard disk is still sounding good. So, that is also not going to be of any help. Before you guys go crazy with your systems, here is something that could work for you:
Check for the simple solutions
Sometimes it may happen that some simple thing may have went wrong. Make a checklist.
Adjust the volume control for your speakers.
Ensure that the volume is turned up on your video players such as QuickTime, real player or windows media players, sometimes it is possible that they may interfere with the sound.
If the problem still persists then try these steps:
Try installing the latest version of the flash player
Install the latest version of the flash player which is quite necessary to play YouTube videos. But before remove the previous version of the flash player from your computer. You can download the flash player from here.
Allow third party contents on your computer
Go to adobe's global storage setting panel. The adobe player setting manager will be opened. Now check the box stating "allow third party flash content to store data on your computer". The settings will be auto saved. This setting actually works by storing a cookie on your computer.
Check you firewall and antivirus. Sometime it may be possible that they have been blocking third party contents from your computer.
If the above mentioned procedure doesn't works for and your YouTube videos are still running without any sound then, it might be possible that your cached flash content has might been damaged or have get corrupted. As most of the site uses flash technology to ensure delivery of audio and video streaming so, a corrupt or damaged flash cache may be deterring audio streaming from working correctly.
To solve this issue:
At first download and the install the latest version of the Ccleaner, you can download free copy of your Ccleaner from here. Ccleaner is a freeware tool that is designed for system optimization and privacy protection. It removes any unused files from the system and traces of all your online activities.
Run Ccleaner and uncheck all the option except the macromedia flash file which is located in the multimedia inside the application tab.
Now click on the analyze button and then click on the Run cleaner button when analyze is complete.
This will clear flash cache.
Now, try opening the videos on YouTube it will be working perfectly fine.