There may be a few fixes to the no sound on iPad bug, and fixing it for yourself will involve some trial and error. Whether it's a software-side bug, or a setting that needs to be changed, this guide should help you to find out exactly what the cause of your lack of sound is and how you can go about fixing it.
Using the iPad Volume and Mute Buttons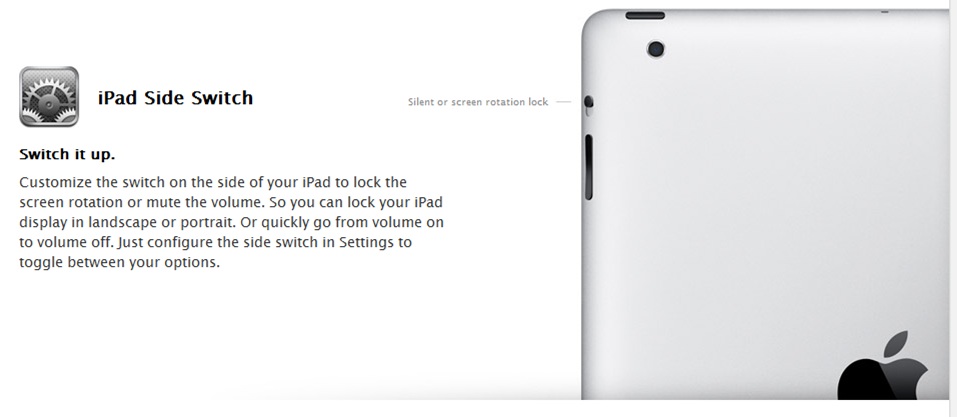 It could be possible that the no sound on iPad bug isn't even present on your tablet. Instead, you may have accidentally activated the side switch, which can be accessed on the side of the device. If the red dot can be seen on the side switch, this means it's function has been activated – to change this, you must flick the switch so that it is covering up the red dot on your iPad.
By doing so, by default your device should un-mute itself. However, if your device is still muted, it could be because your side switch function has changed, and to un-mute your iPad you must head into the settings menu and revert the side switch function to it's default command. To do this, tap settings, and then tap general. Within the general tab, there will be a Side Switch option – click on this and make sure that the Mute function is ticked.
Once you are sure the mute function is ticked, you can attempt to use the side switch again. If this does not un-mute the device, it could be likely that you may need to follow other steps to fix the no sound on iPad problem.
Reboot the Device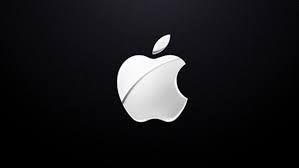 The no sound on iPad issue may be a temporary problem that could be resolved by restarting your device. This is often a quick fix to some sound issues your device may be having. Whilst rebooting your device may not solve the sound problem, it is often worth a try.
 Change the Language to Fix the No Sound on iPad Bug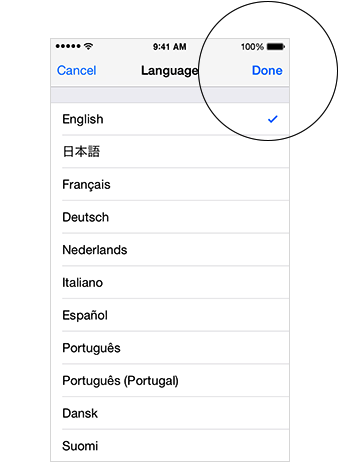 This is an odd one, but a software issue sometimes prevents the sound from being played on your iPad, and it can be fixed by changing your iPad's language from the settings menu. The language setting can be changed by visiting Settings>General>International>Language. To change your language back to English, follow this official guide from Apple.
Turning off Keyboard Clicks/Lock Sounds Can Also Resolve the No Sound on iPad Glitch

This is another odd software setting that can sometimes fix the no sound on iPad issue. To turn off the keyboard clicks and lock sounds, first navigate to Settings, then go to the Sound tab. From here, you can un-tick the lock sounds and keyboard clicks functions.
Switching Out of AirPlay Mode Or Turning the Volume Up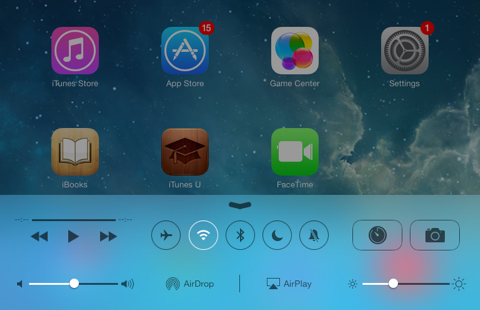 If you use AirPlay, you may have left the AirPlay mirroring setting on from your last use, and this may be causing the lack of sound on your iPad. To solve this issue, swipe up from the bottom of the screen to bring up the control center. On the control center screen, there will be an Airplay button – to turn off Airplay mirroring, ensure the iPad icon is ticked instead of any other devices.
From the control center, you can also manually turn up the sound of your iPad by adjusting the volume meter on the left side of the screen.
Have any of these tips helped to fix your iPad sound issues? If not, feel free to leave your comments below, or get in touch with Apple as it could be possible your iPad speakers are faulty.