There are several issues that result in outlook 2010 archive not working, these include; Archive data suddenly disappears, outlook data freezes, corrupted archive files, Full archive mail box, and Modified file date problems. Auto-archive is a feature used by Microsoft Outlook 2010 to manage a user's inbox memory space in such a way that bulk email messages size are reduced effectively. It also deletes old items like tasks, calendars and email messages into a PST or archive data file in order to manage your email server more effectively. Outlook 2010's archive allows easier access to older files via the navigation pane.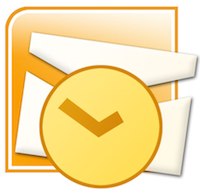 Some of the main reasons why Outlook 2010 archive is not working;
• Corrupt archive files
• Full archive or mail box, and
• Modified date of file or item.
• Outlook stopped working, freezes, hangs, or not responding
Corrupted File Problem
Corrupted archive file occurs when an archived file in the PST file is damaged. Microsoft outlook 2010 will not archive a file properly if it is damaged or corrupted. In order to deal with this issue, you need to first of all close the Microsoft outlook 2010 and start the repair tool program – scanpst.exe- this will help you scan your email errors and repair the corrupted file .
Outlook 2010 Archive Stopped Responding, Freezes, Hangs or Stopped Working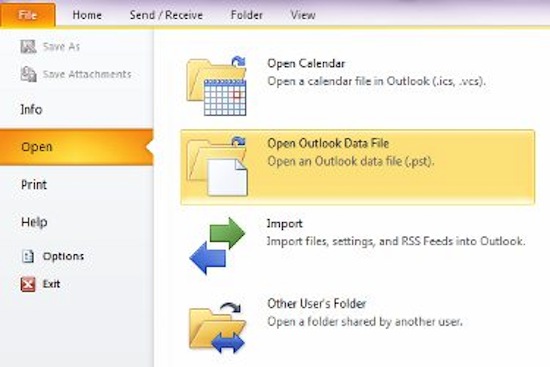 If you receive an error like "Outlook not responding" or it freezes when you are trying to open a file or send an email, then it may be as a result of one of the following reasons;
• Some updates are missing and need to be installed,
• Your Microsoft Outlook is in use by another process,
• Your mail box is too large,
• A previously installed add-on is interrupting the functioning of Outlook 2010 archive,
• Office 2010 programs need repairs,
• Your antivirus software is outdated or having conflicts with the outlook
• Your outlook user profile has been corrupted
• Another program on your computer is having conflicts with outlook.
In order to deal with these problems, you need to, first of all, install the latest updates on your computer and on Outlook 2010 archive. You need to also check whether Outlook archive is not in use by any other program, check the possibilities of issues with some add-ons, and check whether your mailbox is over-sized. If your profile is outdated then you will need to create a new user profile for your Outlook 2010 archive. You also need to check whether your anti-virus software is up-to-date and it is not in conflict with Outlook 2010 archive.
Damaged Office 2010 programs may also result in outlook 2010 archive not working. You need to stop what you are doing and repair your office 2010 programs to make your outlook archive stop hanging. First of all, you need to quit any work you are doing on Microsoft office programs, open your control panel, and open the "add or remove programs" option- if your computer is running on Windows XP or click "programs and features" if you are using windows Vista or Windows 7.  A drop box will appear and you will see a list of options- Right click on Microsoft office 2010, and click on repair to fix the issue.
The inability of your computer's antivirus system to integrate properly with your Outlook 2010 program may result in outlook 2010 archive not working. You can either disable the outlook archive's integration with the antivirus software or disable any add-ons or plug-ins that connects the antivirus software with the Outlook program. Microsoft does not recommend that you change or remove outrightly your antivirus system; you can resolve this issue by simply contacting your antivirus software vendor to help you change its settings so that it can perfectly integrate with your Outlook 2010 program.
Creating a new user profile for your Outlook 2010 may be the solution when outlook 2010 archive is not working. To do this, follow these simple steps
Step 1: Click the start button, click on control panels, then Programs, click your user account and then click mail.
Step 2: Click on the " Show profiles" option.
Step 3: Select the old profile you want to remove and click on "Remove"
Step 4: Click on "Add" and type your new profile name on the Profile name box that appears.
Step 5: Specify your username, STMP address, password and then click on "Next"
You will receive a prompt that states " allow this website to configure YourUsername@domain.com and click on "Allow" to complete the change in profile set up.
You may need some advanced troubleshooting methods to resolve issues relating to outlook 2010 archive not working , you need to visit Microsoft troubleshooting web page to perform such troubleshooting methods.