Prices are getting lower and their designs slimmer… what's not to love about an ultrabook?
Ultrabooks were born the day Intel determined to make a big dent in the portable computers market by creating a new breed of laptops. Basically, ultrabooks are stylish, sleek and ultra-thin laptops designed to complement on hectic, on-the-go lifestyle.
To avoid getting drowned in the sea of confusing offerings, featuring, specs and brands available in the market today, here's a quick comparison of four of the best ultrabooks we think you should consider.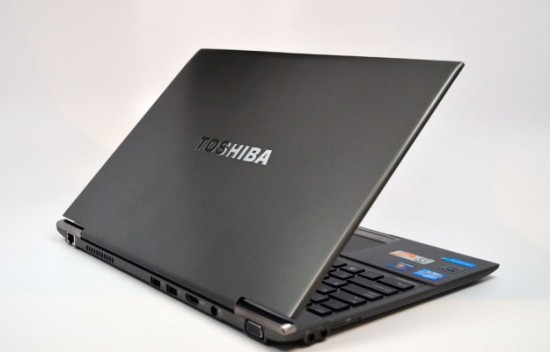 1. Toshiba Portege Z835
Toshiba Portege Z835 is 0.63 inches thin and weighs 2.47 pounds. With its svelte size and 13-inch screen, this lappy will slip inside your tote rather easily. It has a battery life of about 8 hours. Toshiba carries the patented Resolution+ technology, making videos look sharper and more vibrant.
One downside though is it looks, for the lack of a better word, dull. However, once you get past its look (as they say, don't judge a lappy by its outer shell!) and opened it, you'll find yourself loving it, too. Many  -est has been earned by Toshiba since its debut: lightest, longest battery life and strongest. Not bad considering it sells for only $800, and its competitors sell twice or thrice more.
So far, two other ultrabooks (U300s and UX31) perform faster than Toshiba. Of those two, the UX31 also have a better display. Its keyboard and trackpad are good enough, but those of U300s' feels smoother for the hands.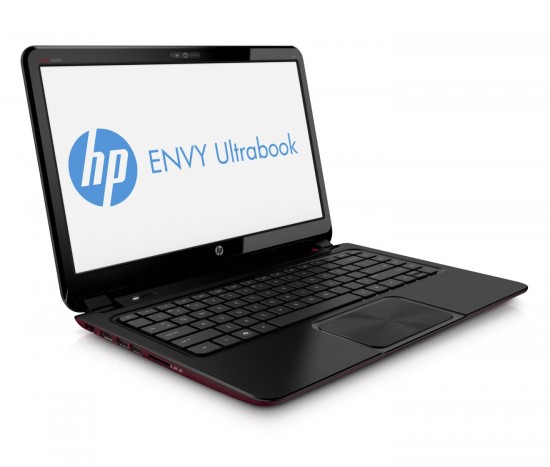 2. HP Envy 14 Spectre
HP Envy 14 Spectre has a shiny glass surface and a no-nonsense backlit keyboard. It pride itself with its Beats Audio speakers and ability to wirelessly stream to wireless speakers.
The lappy will draw those who insist on aesthetics. It lives up to its name, 'Envy', making you salivate of its screen's resolution, and unparalleled 1600 x 900 display.
Price-wise, you'd have to pay top dollar. But on hindsight, maybe the $1,400 is worth the beauty and quality that this lappy is. Other very close competitions cost less: $1,300 for MacBook Air (technically not an 'ultrabook' but its qualities are somewhat comparable); $1,200 for Lenovo IdeaPad U300s, and $1,100 for ASUS Zenbook UX31. These competitions look lovely too, and look less showy and fragile against this lappy. Lastly, we hate to say this, but the Spectre doesn't necessarily perform better than its less expensive competitions with the same technical specs.
Having said that, this lappy stands out due to its striking display, some free software to maybe tempt you a little, Beats audio, and its unique glass design.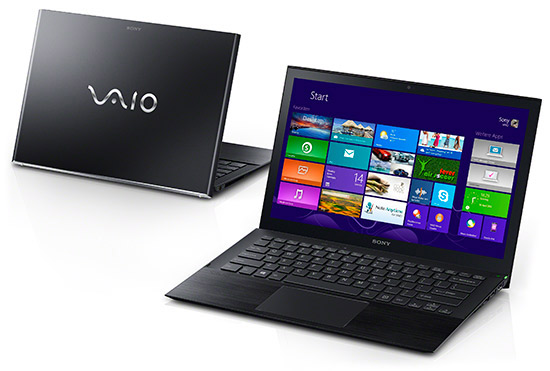 3. Sony Vaio Pro 13
The Sony Vaio Pro 13 is the conglomerate's latest business ultrabook which appeals to Type A personalities. It is minimalistic, yet subtly dominating, with a compact body weighing all of of 2.4 pounds. It also has a nice set of complementary accessories: a slice battery, USB port dongle that attaches to the power brick and converts your Internet connection into your own wireless network.
What else can I say? Oh, there's the classy backlit keyboard, a Full HD IPS touchscreen and a selection of Haswell configurations for you to choose from.
One fault though could be its fiber-carbon body, making it feel somewhat breakable. The sharp corners might appeal to some, but they won't probably be comfy for everyday use. Others critics also point to a noisy mechanism when many applications try to exhaust its operations.
Mind you, this lappy does come cheap at $1,250, too.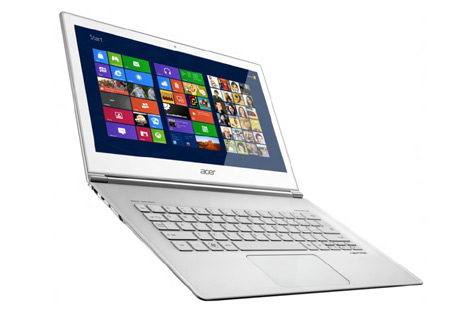 4. Acer Aspire S7
Acer Aspire S7 is one of the premium products of its brand. You can choose either the white with aluminum case and glass lid, or the silver metallic counterpart.
This lappy also has a trusty keyboard and trackpad, lesser ports, most up-to-date Intel Haswell hardware and a Full HD IPS touchscreen. All these qualities are packed into its 0.5-inch-thick body with a weight less than 2.9 pounds.
It sacrifices the battery however, averaging about 6-7 hours on a single charge. The price starts at $1,400, so it can be a little steep even for the most avid ultrabook aficionado.