If you've ever dropped your smartphone in water you know just how damaging it can be. Now imagine that shiny new iPad sinking to the bottom of your favorite pool or ocean spot.  Here's the best waterproof iPad cases to keep you safe, secure…and dry.
Water damage can easily destroy the inner workings of your phone and can easily cost you a couple of hundred dollars for replacing or fixing the gadget. If keeping your iPad safe and away from water is a priority, check out some of these top waterproof cases that will not only provide good protection but also look good. It is also an excellent solution for those who plan to use their iPad in rain or underwater for taking photos.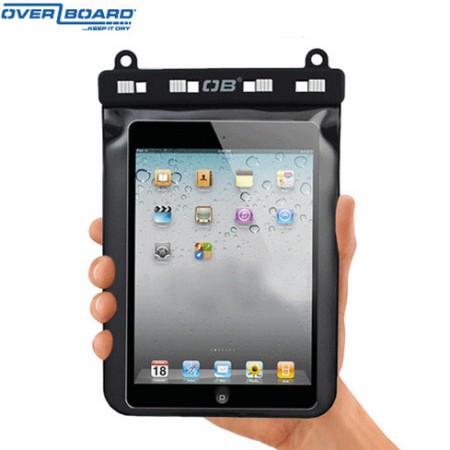 There are several beautifully designed and sleek cases available for iPads today. However, most of these offer basic protection from drops and scratches. Overboard is a fully transparent at the back and front so you can use it the way you would normally use it. The case is completely waterproof up to five meters in depth so you can use it for clicking underwater photographs.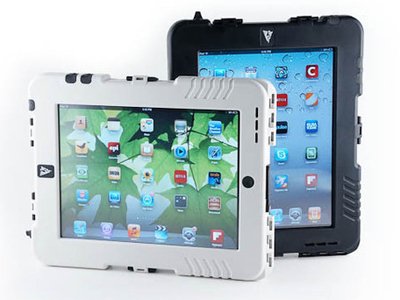 Moxiware's Tank Case may cost a lot but it has been designed for use aboard boats. It is known to be the toughest case you can get for your iPad because it has been manufactured according to the U.S. Military Standards for protection against weather conditions, drops, dirt and material performance.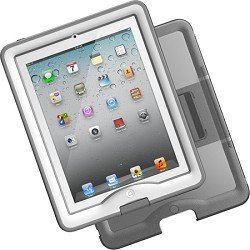 The Nüüd Case from Lifeproof offers you full freedom and confidence knowing that your device will be protected well under all circumstances. The protective case is fully waterproof and can be submerged fully under water for 30 minutes up to 6.6 feet depth. The case can be used for iPad 4, iPad Gen 3 and iPad 2. It is a fully functional case so you can easily access every feature of the device including home button, sync connector and charge ports, sleep button, screen lock and volume controls. It has been built to meet Military and IP-68 standards.
The Pyle Universal Sport Case includes a headphone jack for eReaders, tablet PCs or iPads. The universal design is fully compatible to work with all models of iPads. The rear cover is clear to allow you to use the camera effectively. The engineered cover allows you to operate the multi-touch controls. The headphone jack is designed to withstand submersion in up to one meter of water.