If you have an iPhone, be it iPhone 2G, 3G, 3Gs or even iPhone 4 – you might have come across the restriction Apple has put on all their devices which limits download of Apps and Song/Videos from iTunes and App store at 20MB per file. In simple words, you can't download a file more than 20MB in size from iTunes store or App Store on any iPhone. These restriction used to be on files more than 10 MB in size, but with recent 4.0 release of the iOS firmware and launch of iPhone 4 – Apple has become a bit generous and increased the file size limit to 20 MB per file.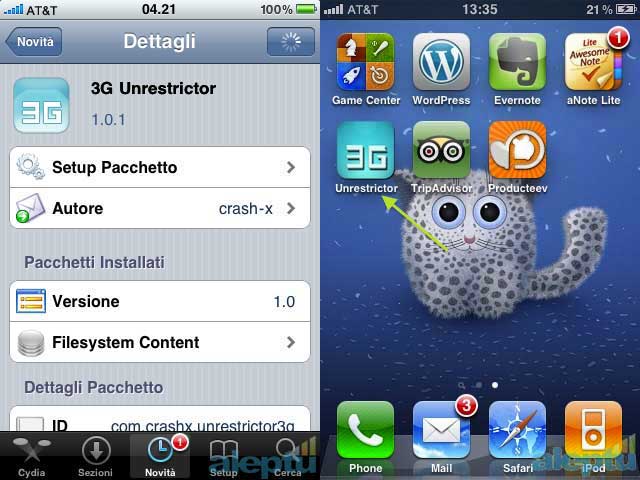 What if you want to download files more than 20MB in size. Big size files have become very common on App store these days, and then there are podcasts and videos you might want to download having more than 20 MB file size. There is a pretty neat solution for this actually. Though you will need a Jailbroken iPhone for it to work.
There is an App available in the Cydia called 3G Unrestrictor. What this application does is, it removes limits various other application like App Store and iTunes store put on the download size of each file. Just head to Cydia, then go to search. Search for "3G Unrestrictor" and install it. Once installed, open it and add App Store and iTunes store to the list of unrestricted Apps. This will remove the download limit from these application. You can add as many apps to the white-list as you want. Here is how it is done simply:
1) Go to Cydia
2) Search for "3G Unrestrictor"
3) Install the app and open it.
4) Add iTunes Store and App Store to the list of Unrestricted Applications.
5) Enjoy unlimited file downloads.