The Galaxy S5 presentation from Barcelona, Spain at Mobile World Congress 2014 yesterday was different from any other.
Samsung did not come out with tap dancers, singers, and the Broadway performance that reminds us that 2013 was a very, very bad year.
Nor did the company come out with lots of richly-packed features in its latest Galaxy smartphone – although I do enjoy those immensely.
Instead, the company emerged with a cleaner user interface, improved autofocus, and some other surprises that remind us once more that yes, Samsung is listening to its customers.
First, I will offer an examination of what product announcements arrived yesterday and then, I'll provide something of a response to Samsung's presentation. First, however, let's get into the most important tech gadget at the announcement: the Samsung Galaxy S5.
Samsung's Galaxy S5
The Galaxy S5 was leaked at tech site BGR approximately 6 hours before the big announcement, though my eyes did not glance upon the GS5 leak until noon yesterday. From images provided by a Saudi Arabian social media member who decided to drop the bombshell before the big announcement. It's not that the Galaxy S5 leak killed the announcement, but that the response to Samsung's new Galaxy was nothing short of terrible. Many commenters decided to spend their time discussing how "ugly" and "fugly" (yes, one of the words used) the new design is, and I wondered at the time why Samsung selected the design they did (although I didn't have an opinion about the design either way).
At 2PM EST (8PM Barcelona time), Samsung's presentation started with music, which was excellent but unwanted. I have a four-year music degree and have been a musician for over 17 years, but I wanted to get down to the reason for the announcement: the Galaxy S5. The fanfare is excellent, but I think companies should save it for the end of the presentation. If I like the product when the presentation's done, who knows? I might do a jig or two myself, but I don't want music stalling the presentation.
Now, let's get down to the presentation, shall we? We'll start with the color.
Galaxy S5 Colors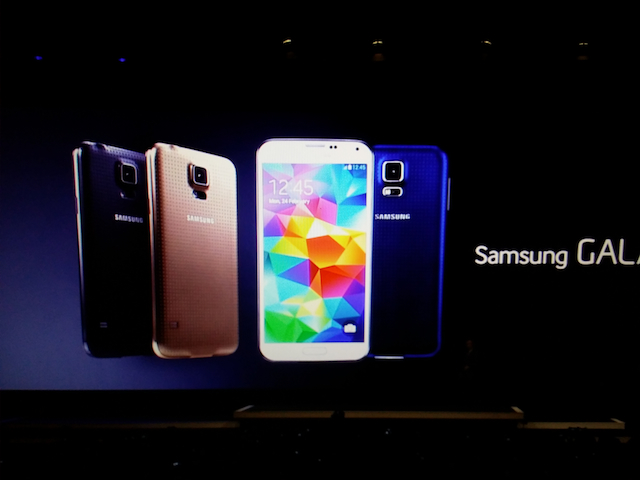 The Galaxy S5 will come in a few colors: shimmery white, charcoal black, electric blue, and copper gold. The copper color for the Galaxy S5 is an excellent one, a choice that I think goes right in line with all the Brown Gold Galaxy smartphones and tablets that Samsung likes to make. It's a nice color, classy, simple yet elegant. When it comes to smartphones as part of the human expression, nothing makes it better than a color that you won't see everyone sporting when the new phone is made available for sale on April 11th.
One thing that I admire about Samsung is that at least four colors will be available in April. While black and white are the traditional colors that come with smartphones, consumers want to be able to choose from an array of colors and find the one they believe suits them best. I hope that Apple pays attention to this. Three colors are good (black, white, gold), but please Apple, give me a bit more color customization come September of this year with the iPhone 6. I love the champagne color, but the champagne color will grow old within a year – and then, every iPhone 6 user will be in the same boat as iPhone 5s users, tired of their "everyone-else-has-it" mood.
Internet Connectivity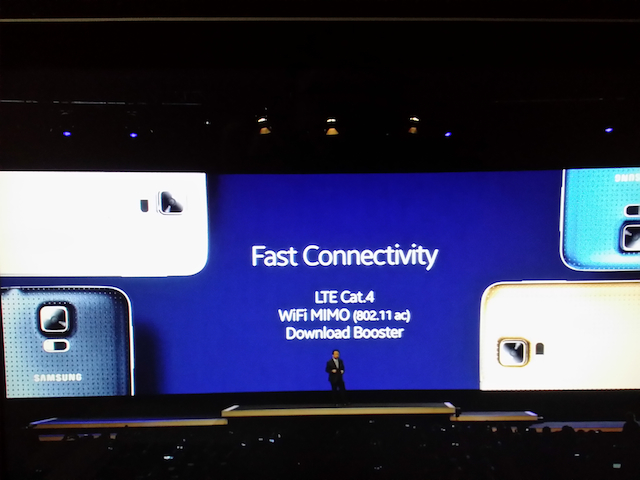 The Galaxy S5 runs on LTE category 4, meaning that LTE speeds can now reach as high as 150Mbps (megabits per second). The phone also supports 802.11ac Wi-Fi technology by way of MIMO (which is an advanced Wi-Fi technology), and a download booster to increase download speeds. Surfing the Web on the Galaxy S5 is now easier and better than ever before.
Camera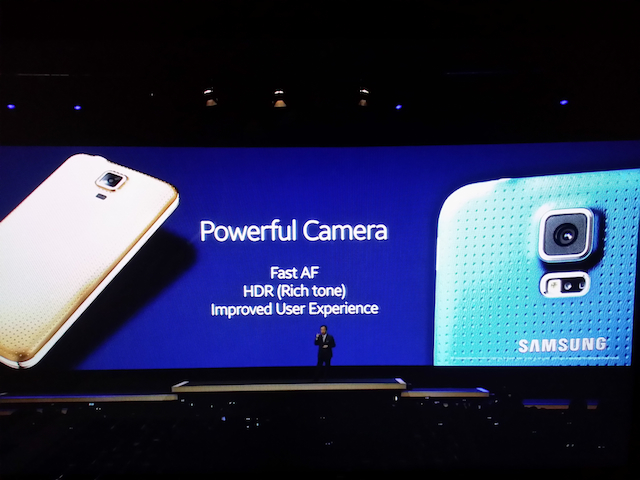 Samsung decided to increase its rear-facing camera size from the 13MP found on the Galaxy S4 to a 16MP camera for the Galaxy S5. Alongside of an improved camera with more megapixels, autofocus has been improved – making your shooting experience faster than before. According to Samsung Electronics, the company became the world's first to create the world's first smartphone with a 0.3 sec fast autofocus experience.  An HDR (Rich Tone) mode and Selective Focus rounded out the new camera features. Samsung President J.K. Shin made it clear from the beginning of the presentation that Samsung customers expressed a desire to have fewer features packed into the camera experience than in years gone by. While customers want a great camera, they only want a camera with a few excellent features – not the kind of overkill customization many consumers have despised in Galaxy days of old. Samsung delivered on this.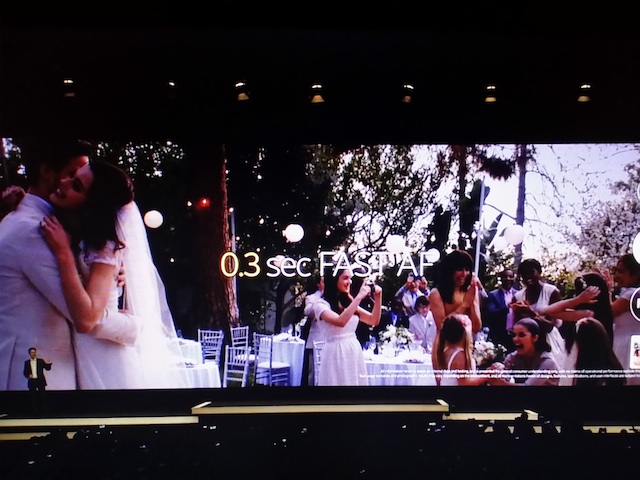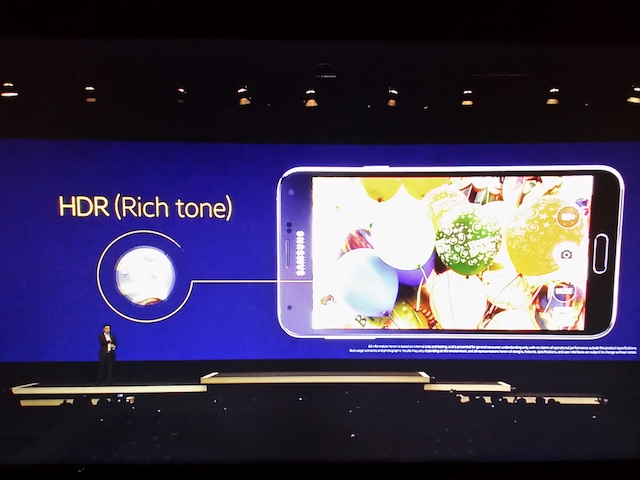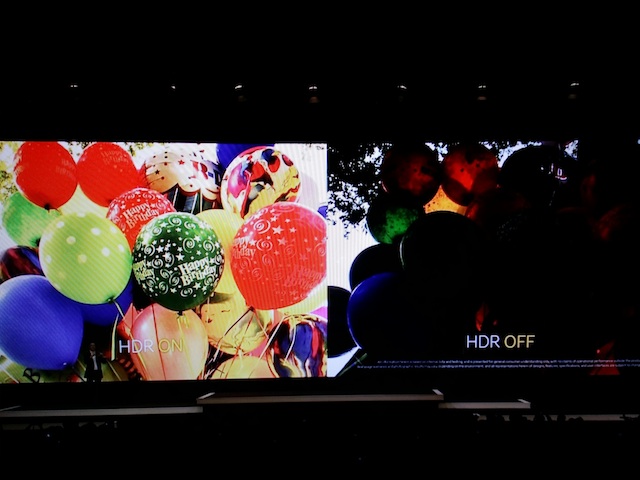 A word about the Selective Focus: Selective Focus is a dream come true for consumers who want to play around with their Galaxy S5 camera, but it's a nice addition to the smartphone for tech writers and professional photographers who live by the saying that "blurry is sexy." The average consumer is trained to believe that blurry is bad, always, but this is not the case. In certain photographical contexts, blurry can be a really sexy thing – bringing out the one object or person in the photo that matters to you while zoning out all the other people and objects in the individual's immediate environment. From the moment I laid eyes on "Selective Focus" on Samsung's powerpoint screen, I knew that I would love it forever.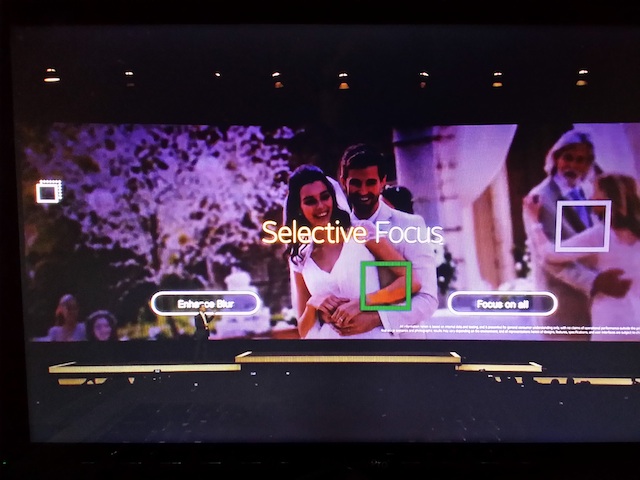 Display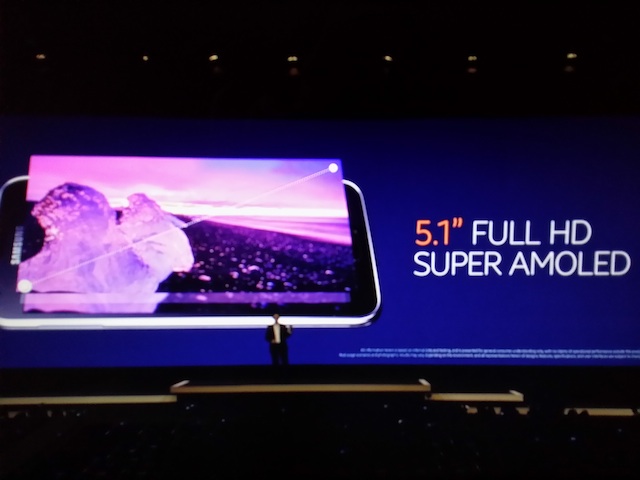 The Galaxy S5 display comes with a 5.1-inch, super AMOLED full HD display (1920 x 1080 screen resolution), matching the same screen resolution that Samsung placed into the Galaxy S4 last year. This wasn't disappointing to me, seeing that Samsung already improved the screen resolution enormously last year. At the same time, you still have a bright and vivid viewing experience on-screen. The display size was increased, however, from a 5-inch to a 5.1-inch display. Samsung did this to continue its commitment to the idea that larger displays lead to better screen experiences. I couldn't agree more.
Could it be the case that the small increase in display size is a foreshadowing of what Samsung will do with the Note 4 this Fall? I sure hope so.
Three New Modes: Kids Mode, Ultra Power Saving Mode, Private Mode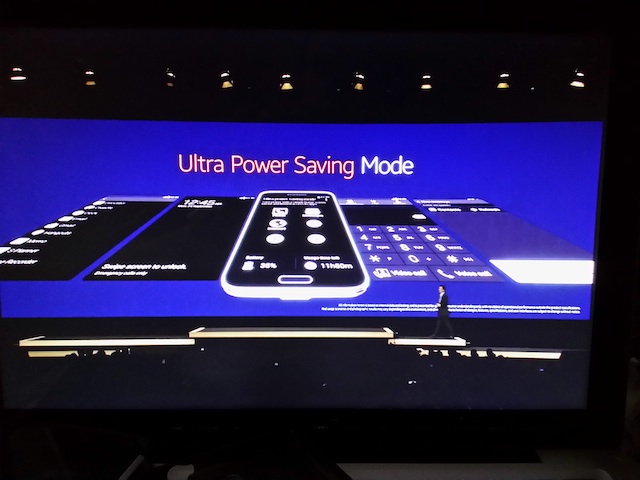 Ultra Power Saving Mode is a feature that has existed as a power saving mode on current Samsung devices, but the "ultra" signals Samsung's intent to be more emphatic about helping customers conserve their battery so as to "go the extra mile." According to Samsung's Vice President, Jean-Daniel Aime, the Ultra Power Saving Mode will provide an additional 24 hours of battery life for Galaxy S5 users. Yes, you can never get too much battery life.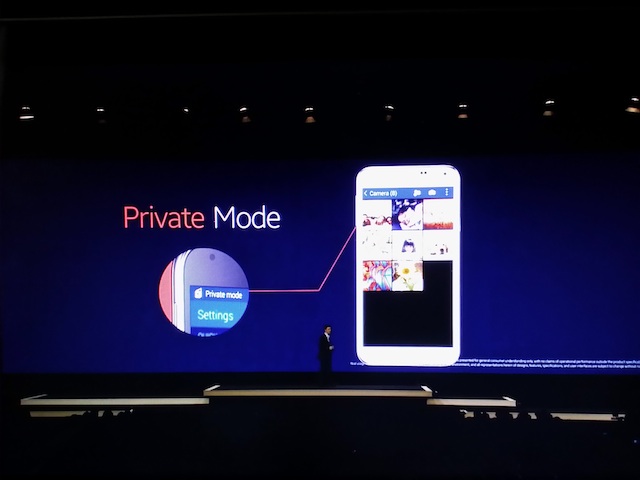 The Private Mode is designed for consumers who want to retain more control over their internet browsing habits when online. The recent NSA issues that Americans are facing with regard to phone numbers and other personal information makes this a huge factor in winning American consumers over to the Galaxy S5. Private Mode was announced at the right time, along with Samsung's KNOX encryption security software for business professionals who want to retain business secrets from leaking out on the web and creating all sorts of job security issues. Samsung's commitment to the internet protection of its consumers is to be applauded.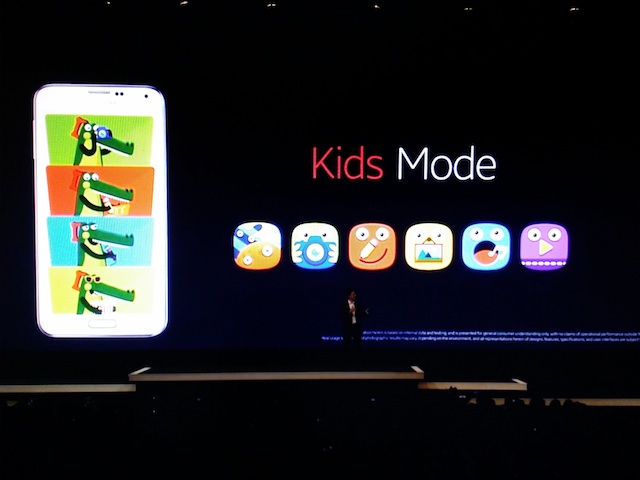 Last but not least, there is a Kids Mode designed for the little ones who never get enough of playing with "mommy's and daddy's phones." Samsung realizes that touchscreens are fascinating to children, and wants to ensure that your children can be limited in what they see, hear, and view online. At the same time, Samsung also wants to protect parents from losing precious documents and data because of small children who delete photos and information without recognition of what they're doing. In line with Kids Mode, Samsung just released a Galaxy Tab for Kids some time ago.
Fingerprint Scanner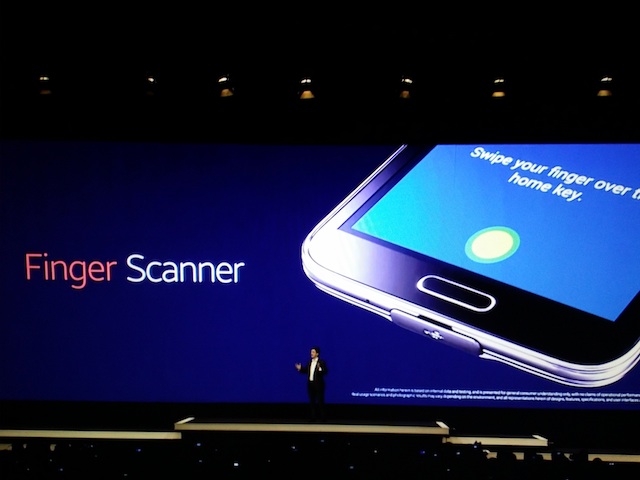 Apple emerged with its fingerprint scanner last Fall in the iPhone 5s, but biometric security has become a top priority with smartphone manufacturers these days. Smartphone theft is on the rise, particularly in America, and smartphone manufacturers competing for the affections of consumers must provide some way for consumers to feel safe about access to their personal, private information. Samsung, being the top Android OEM in the smartphone market, has followed in the footsteps of both Apple and HTC in offering a fingerprint scanner; however, like its competitor, Samsung decided to offer the fingerprint scanner under the home button. Now, when you swipe across it, the home button reads your fingerprint and grants access to websites, email, and so on.
Alongside of internet security, the fingerprint scanner can be used to make mobile payments as well. Seeing that Samsung has now integrated PayPal into the Galaxy S5, Gear 2, and Gear 2 Neo experience, making online payments is only a wrist-tap away.
This was an expected feature of Samsung's Galaxy S5, but it's still nice to see Samsung leap forward with this technological feature.
Hardware and Design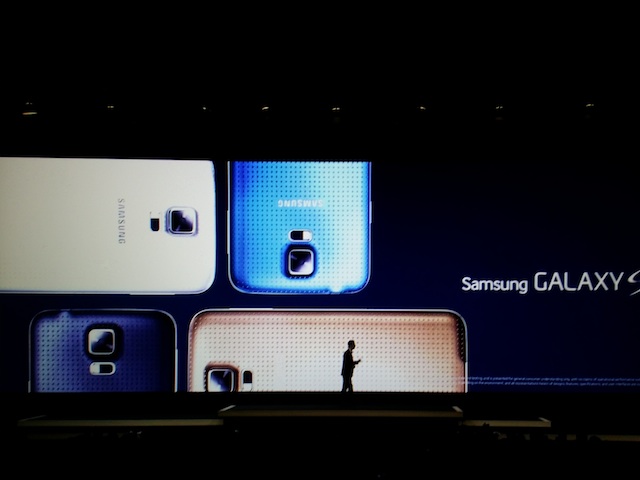 Samsung's Galaxy S5 has an improved hardware and design. In the place of its usual plastic cover, Samsung has replaced it with a textured plastic cover that is adorned with a dotted pattern. The company did not go with metal casing, as many tech writers had assumed, and this did not sit well with many Samsung consumers who were hoping the company would follow in the steps of HTC and Apple.
However, it makes sense as to why Samsung went with a water and dust-resistant design that features a dotted pattern: the company wanted to produce a look that matches modern glamour, according to Samsung president J.K. Shin. To have opted for a metal casing, however, would have caused Samsung to look for more expensive ways to make the device water and dust-resistant, seeing that metal phones often corrode and get hurt when they encounter the elements.
My Thoughts On the Galaxy S5
Before I get into my thoughts, let's place the Galaxy S5 spec sheet before us:
5.1-inch, super AMOLED display
1920 x 1080 screen resolution (full HD)
2800mAh battery
2.5Ghz, quad-core Qualcomm Snapdragon 801/Exynos octa-core processor
2GB RAM
16GB/32GB memory storage
microSD card slot provides an additional 64GB memory storage
2.1MP front-facing camera
16MP rear-facing camera
Ingress protection (IP) 67 water-resistant and dust-resistant rating
Ultra High-Definition (UHD) 4K video recording @ 30fps (frames per second)
OS: Android 4.4.2 KitKat
Fingerprint scanner
Heart rate sensor (first smartphone in the world to feature this tech)
USB 3.0 port
802.11a/b/g/n/ac Wi-Fi
LTE category 4 (up to 150Mbps)
ISOCELL Camera technology
I wanted to provide this list so that we could look with unbiased eyes at the type of technology Samsung placed into the Galaxy S5. The full HD resolution of 1920 x 1080 is nothing new; Samsung did this last year. The 802.11ac Wi-Fi is nothing new, neither is the 2.1MP or 16MP cameras (although the 16MP is a spec improvement from last year's 13MP camera). The 5.1-inch Galaxy S5 screen is a spec improvement for Samsung, although we've seen larger with Samsung's Note 3 that boasts a 5.7-inch screen.
We've come to expect Android 4.4.2 KitKat as the latest iteration of Android OS, but the water and dust-resistance, while nothing new, is new for Samsung's most popular smartphone. Water and dust resistance arrived on the Galaxy S4 Active that was introduced last year, and the overwhelming approval of water and dust-resistance tech is what led to the Galaxy S5 feature this year.
And yet, while all of these changes to the Galaxy S experience are small-scale changes, some of the changes Samsung made (or additions) to the Galaxy S experience are what we've come to expect of a top contender. The full HD resolution is perfect for viewing images, watching movies, and playing games – so one can be happy, more than happy, with the 1920 x 1080 resolution.
When it comes to the larger screen, Samsung appealed to consumers who do not want a small display to view movies and TV shows. Keep in mind that Samsung is the creator of the "phablet" smartphone/tablet hybrid category, so we wouldn't expect any less from the "phablet" manufacturer. The 16GB and 32GB storage models leave room for an additional 64GB of memory storage – so users are not limited to the 16GB or 32GB of onboard local storage. Samsung has always retained this feature in the Galaxy S and Note smartphones, so users will continue to remain with Samsung because they "get more bang for their buck."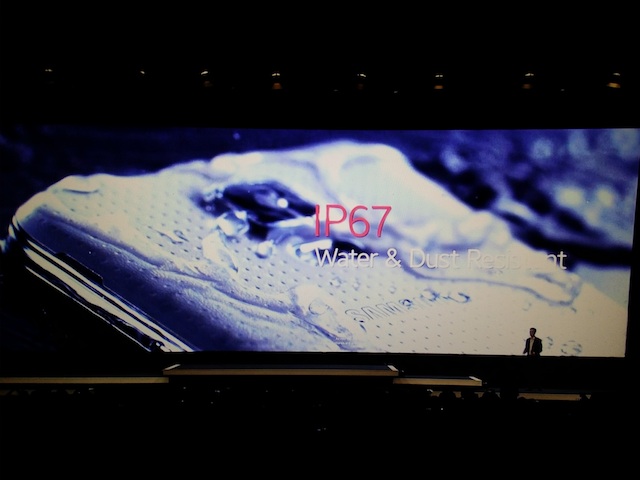 If one looks at the spec sheet above, there are a number of specs that Samsung either kept the same, or slightly improved in the Galaxy S5. However, Samsung did innovate in a few areas: (1) they added a fingerprint scanner to the device to provide biometric security for their consumers; (2) Samsung added water and dust-resistance to the Galaxy S5 so that consumers need not drop their phone in a puddle of water and worry about losing the device to the elements. (3) last but never least, the company set out to announce a new category of products within Samsung's own collection: a set of fitness products that are in-step with what consumers want out of their devices these days. Consumers want to monitor their heart rate and keep an eye out on the calories they've burned, miles walked, and steps taken. Due to this, Samsung emerged with the first heart rate sensor on a smartphone – and I'm sure that, in the days to come, smartphone manufacturers will follow.
Why Samsung Did the Right Thing To Pass Up A Metal Design In Its Galaxy S5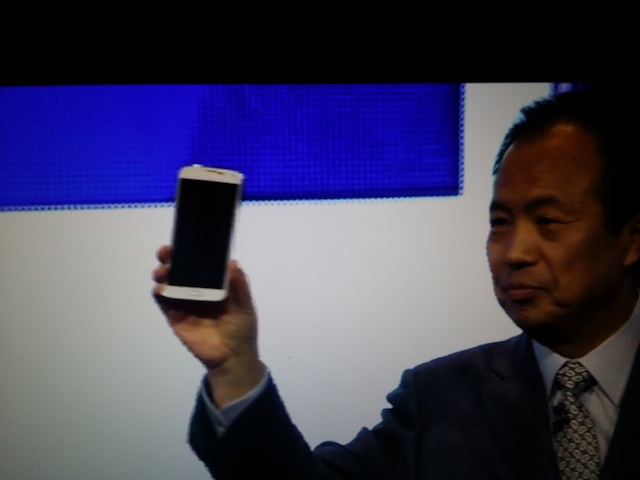 After Samsung's Galaxy S5 announcement, a number of Samsung customers took to social media sites Facebook and Google Plus to express their disapproval of Samsung's choice to remain with plastic casing in its Galaxy S5. Most of the responses I read said something to the effect of, "I'm disappointed; Samsung's lost my money and my time." Others just said that Samsung did not fulfill many of the rumors from tech writers that they heard were coming in the Galaxy S5. There were a few responses at Samsung Mobile's Facebook Page that said, "Well, Sony's getting my money this year with the Xperia Z2." You can click on the link above and read all of the "So disappointing" responses available there.
What is wrong with the Galaxy S5? Many claim that it lacks innovation, with several saying that Samsung's plastic material is poor, cheap, and just plain dumb for a manufacturing giant like Samsung. Is this true, however? Not at all. The company has been asked about its plastic build and has publicly reported the rationale behind its mass use of plastic. According to President J.K. Shin, plastic is easy to mass produce and is more durable than metal. I would have to agree, although I think that the recent changes to the company's smartphone back covers (such as the leather feeling on the Note 3 and the new dotted-textured plastic on the Galaxy S5) shows that Samsung is willing to go the distance to appease its smartphone customers.
There are a number of specs and features that made people yawn, according to some (in particular, Apple fans), but the truth of the matter is that Apple has yet to unveil its products. What will Apple emerge with at the end of this year? If Samsung has failed to innovate, we might as well be honest and throw Apple in the same camp. After all, how innovative was the iPhone 5s, as distinguished from the iPhone 5? It had an additional color (champagne), a 64-bit processor chip (up from the 32-bit processor found in most iPhones), a 4-inch display (the same in the iPhone 5), running a new operating system (iOS 7, the largest update to iOS since the first iPhone in 2007), and the fact that it was "thinner, lighter, and faster" than the iPhone 5. The battery was slightly larger (over 1,500mAh, slightly larger than the 1,400mAh battery). Overall, the iPhone 5s was nothing more than iteration of the iPhone 5. And yet, many of the same individuals mocking the Galaxy S5 have little to nothing to say about the iPhone 5s.
What Makes Samsung Different From Apple?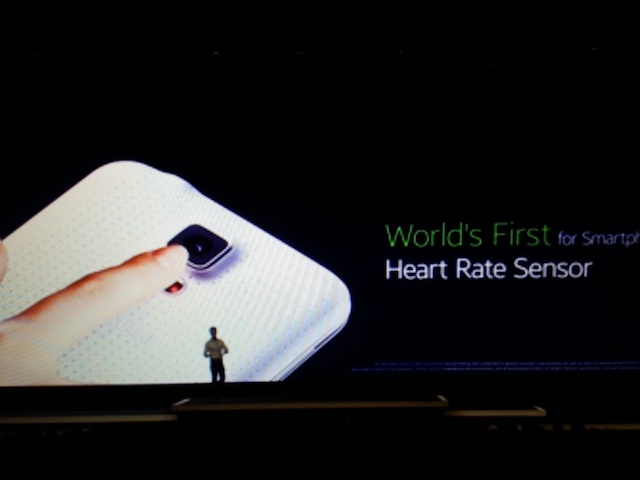 Despite iterative smartphones over the years between two of the most renown manufacturers in the world, there is an actual difference between Samsung and Apple. Samsung listened to its customers in the new Galaxy S5, integrating a heart rate sensor and S-Health capabilities, adding a Gear Fit fitness band and improving its Gear smartwatch, and making the Galaxy S5 water and dust-resistant, so that consumers can spend more time out and about with their new "life companion." In addition, the company added a Kids Mode, Privacy Mode, and Ultra Power Saving Mode to help parents make their smartphones kid-proof, free from internet risk, and get the most out of their battery life.
As for the Galaxy S5's Ultra Power Saving Mode, reliable sources have confirmed that one can go for another 24 hours, even when your smartphone dwindles down to 10% battery life. All of its changes to the Galaxy S5 experience are indicative of a company that learns from its customers.
Apple, on the other hand, listened to its customers with iOS 7, but has failed to meet other demands of iPhone customers such as significant improvements in battery life and water and dust protection against outdoor elements. It took Apple so many years to change iOS, and even the newfound changes are reminiscent of other operating systems. Apple is one to take other companies to court (i.e., Samsung) when they think such companies plagiarize their efforts – but stand in a supposedly righteous stance when it comes to showing charity to others.
Who is listening to its customers? Samsung. Although customers may disagree with Samsung's plastic design and so-called modern glamorous, dotted-pattern design, it is clear that Samsung's additions keep the company at the top of the list in terms of the smartphone market. Although many customers will take to social media to express their outrage, you won't find me there. Instead, I'll be one of those individuals that will have my hard-earned cash lined up for the big day of April 11th, ready to buy the next generation of Samsung products. Who's with me?