Samsung- a Korean firm has not an impressive history of smart phones. Their start was quite poor with some Windows mobile and Samsung Galaxy S I but they didn't give up and here they are with a phone that has left even iPhone owners in confusion as to which mobile is "The Best". Samsung Galaxy S2 is a revolutionary smart phone with a ridiculously slim design and outrageous bundled features.
The main highlight of this phone is the 4.3" Super AMOLED plus Screen which provides better contrast, colors, readability, slimmer design and awesome battery backup. The display has a high contrast ratio which enables you to clearly differentiate between dark and light. It has a better color gamut and apparent 80 per cent reduction in power over the first version of the screen, all in a 2.1mm footprint, offering you a vivid viewing experience. It also has an ultra-fast response time, which aces for smoother graphics. All these features combined give you a feel of PC in your palm.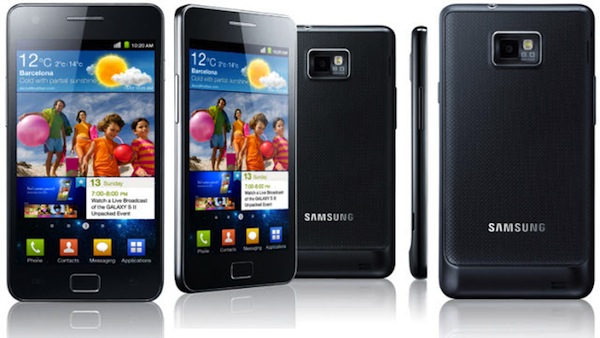 Moving along, its seamless video streaming gets a big boost with the super fast wireless standard HSPA+ 21Mbps. To enhance the sync previously available Kies 1.5 is replaced with KIes 2.0 allowing you to sync your Samsung galaxy S2 with your PC for PIM backup, subscribing to contents, and multimedia contents sharing. And with the Samsung Kies air solution you can connect with any browser's address bar without a Kies program through the web browser to manage all sorts of information and multimedia contents on a larger screen.
The Samsung Galaxy S II has a 8 MP auto-focus camera which captures the smallest details whether you are taking shots still or in action. To allow taking pictures even in low light the camera is supported by a decent LED flashlight. The front camera is 2 MP which takes pretty cool self portraits. Android Gingerbread user interface is much improved adding a final touch of excellence to the camera by making fast scene switching possible. The camera has also great video shooting capabilities with 1080p Full HD Video Recording; every moment is a potential masterpiece in the making.
The Dual core application processor brings you to the outer edge of mobile entertainment with a world of interactive 3D action, gaming galore, music and much more. The Dual core Application processor provides high-speed multitasking, quick web page loading, quick reaction speeds, a smoother user interface, lightning fast image editing and high performance gaming fast encoding/decoding. It's because of this processor that it supports all video playing and shooting and out-stands computing power and performance. Compared to the iPhone version, NOVA looks phenomenal on the display, and the gyroscope is so accurate it gives us great hope for the future of gaming on Android now. The phone runs on what they claim to be the 'latest version' of Android. There are a range of standard applications available with Galaxy S2 like Photo Editor which shows the power of it's processor. Latest in the line of Windows Smartphone is Samsung Focus which features 4.0" Touchscreen with Super AMOLED™ display, Windows Phone with downloadable apps via Marketplace, Social Networking Integration. You can go through Samsung Focus Review to know in detail about key features and unique specs of this latest windows smartphone from Samsung.
Below is the video of Samsung Galaxy S II being introduced at MWC 2011. The video has been launched in UK at a price of $899 and rest of the world will follow the suite in coming days.