In today's world, the markets are flooded with mobile accessories including cellphone cases. Usually such online products don't meet the expectations of the users, but when it comes to Spigen SGP products, the case is different. In this post we are here to review the newly arrived SGP Illuzion Leather Wallet Style Case for the Samsung Galaxy S3. Lets start with build quality.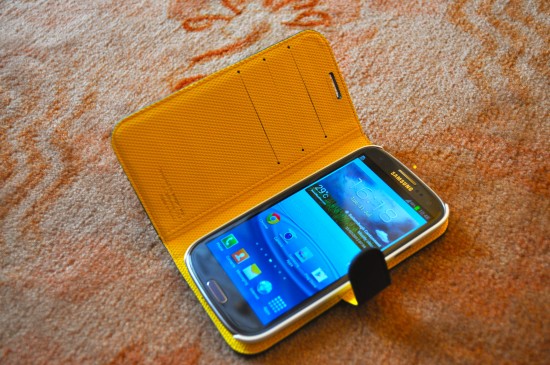 Build Quality
One main reason being its elegant look that looks manly. There is no doubt that in today's world quality of a product is never compromised, so is in case of Illuzion Leather Wallet Case for the Samsung Galaxy S3. The leather is of premium quality with a soft fine touch that gives it a real royal look. Stitching of the case is fine and neat adding to the stylish look. Inside it has a polycarbonate shell holding the Samsung galaxy s3, adding to its durability which ensures security and protection. The case is so manufactured that it doesn't inhibit the smooth functioning of the phone at all and all the ports and buttons are clearly accessible.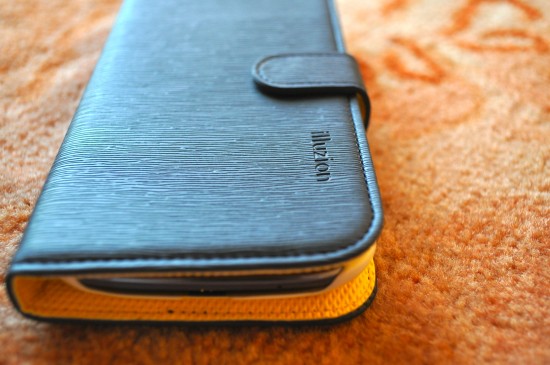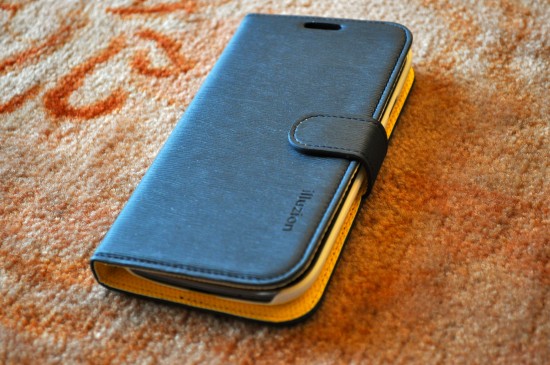 Design and style
This is a real nice case with the two color combo. There is side flap that attaches the front side, giving a case a secure seal. The interior of the case is made of microfiber materiel that keep the screen clean and away from scratches. This case is surely for people looking for a compact, multifunctional and royal looking case. The camera, speaker and flash cuttings are neat, giving the phone an expensive and sturdy look. The case has three card storage slots where you can keep your credit cards, ID's etc.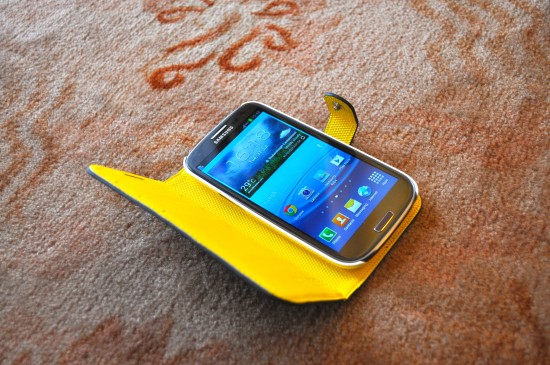 The card holders are not just for the sake of adding a feature but it serves the purpose with proper protection. This product at the first place looks like a typical royal compact business executive organizer. Surely it adds to the personality when carried along. Moreover its non magnetic behavior facilitates the smooth functioning of its display unlike in case of magnetic ones. Finally having being designed by SPIGEN SGP speaks of its overall quality, durability, looks and elegance .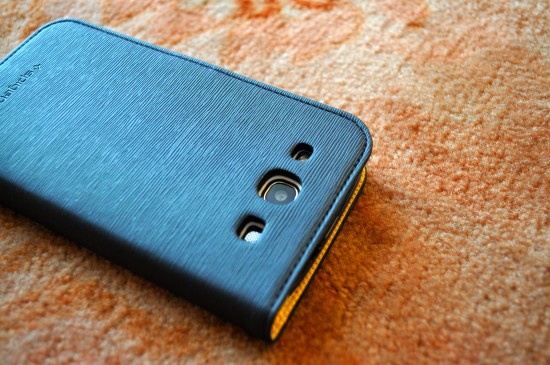 Intuitiveness
It is designed in such a way that typing doesn't become a bothering issue, moreover watching movie with such a case intact doesn't make a difference. You can easily connect your accessories like charger or headsets and that will not affect its elegant look .The cover has a speaker and earpiece cutout to allow users to talk on the phone even when the case is closed. Overall this case will not affect  your phone using experience.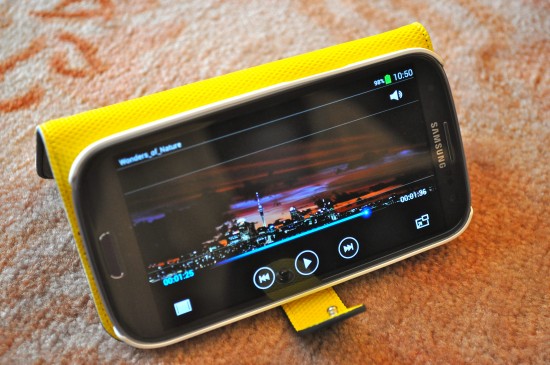 Conclusion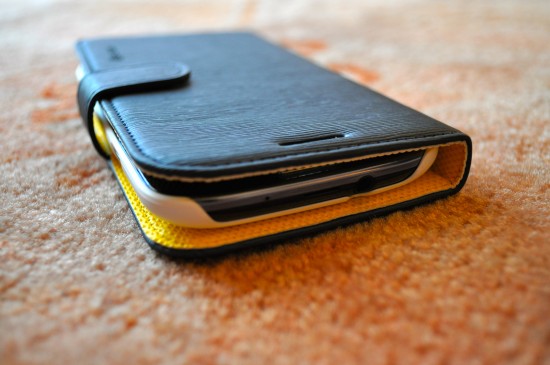 We strongly recommend this product for who like wallet style cases, no doubt this product is worth $32.99 and if you buy from the CreTouch store, you know you will get only original Spigen products . The last but not the least we are highly satisfied on all counts. The manufactures had understood the necessities of business class people which mainly include a multipurpose card holder. This makes it a compact and multipurpose case. This case is available in four different colors depending upon one's choice.